Wedding Head Table
There IS a difference in florist foams.  I'm a fan of Oasis and have always used it for my own wedding designs.  The new Max-Life florist foam is actually proven to extend the life of flowers longer than plain water!
This is particularly important for do-it-yourself brides who don't always have the florist advantage of a walk-in cooler to store their finished flower designs until delivery.  First - be careful to always process your flowers correctly.  That means processing them immediately upon arrival and cutting each stem under water.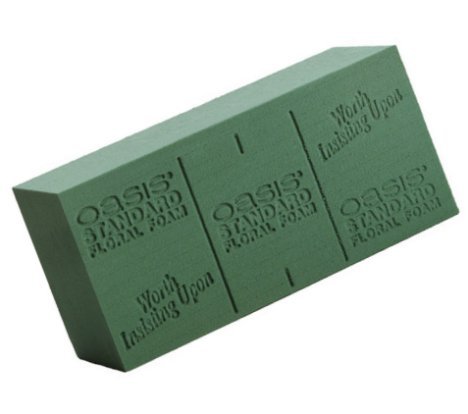 Another product is a quality flower food.  I use Floralife's Crystal Clear.  Be sure to mix in the proper quantities.  Too much won't hurt the flowers, but it certainly wastes product and money.  Not using enough isn't going to do much in feeding your flowers.
I figure there is a lot of money tied up in wedding flowers - so I want to use top of the line quality products.  Used correctly, they can help you get the longest life out of each precious bloom!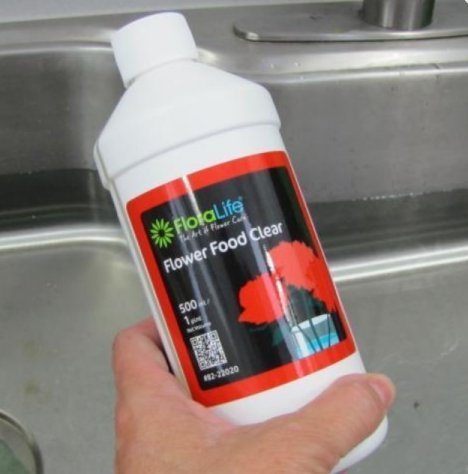 One of the first steps to to soak your florist foam properly.  Use a wide enough container (or sink) that the foam can "float soak" - sinking gradually as it absorbs the maximum amount of water that the brick can hold.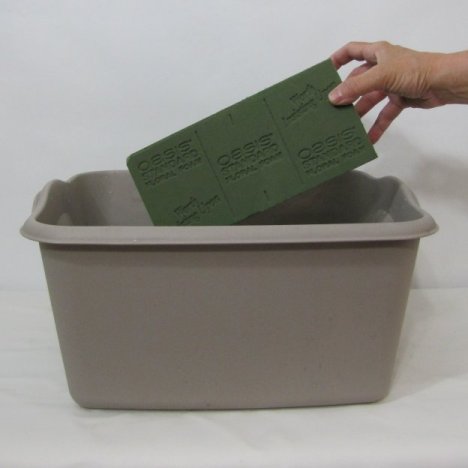 Forcing the brick under water can cause air pockets to form, creating a dry space that could mean death for the flower stem that is poked into that spot.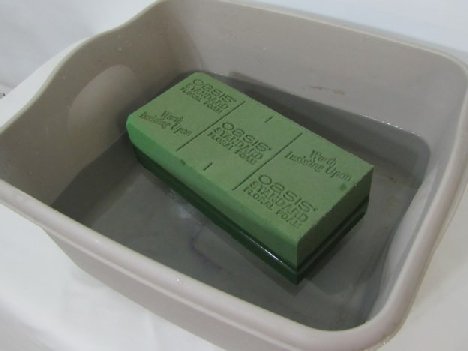 Oasis foam becomes saturated quickly and is well worth doing the process correctly.  The foam bricks are scored with handy marks at both the half brick point and the third of a brick points for easy cutting.
Inexpensive floral trays come already measure to hold specific sizes of florist foam.  These are referred to as "utility containers" by professional florists, since the containers are mean to blend in and not be seen, yet be heavy duty enough to transport without twisting or breaking.
Other convenience Oasis foam products are pre-filled foam cages.  They come in a variety of sizes and have a built in tray backer.  The pre-drilled holes and open grid help keep foam integrity intact and makes it easy to hang the arrangement or lie strictly on the table.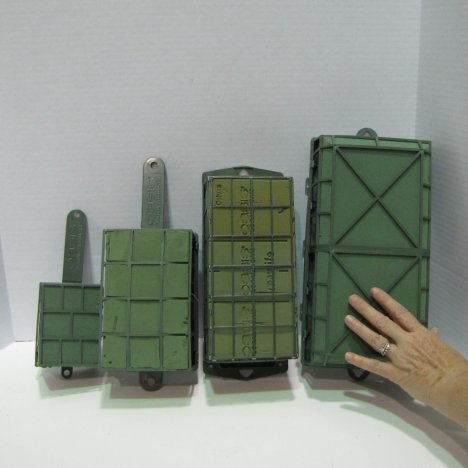 It is also easy to create your own foam pattern, pinning the cages together with doubled wire or wooden Cowee picks.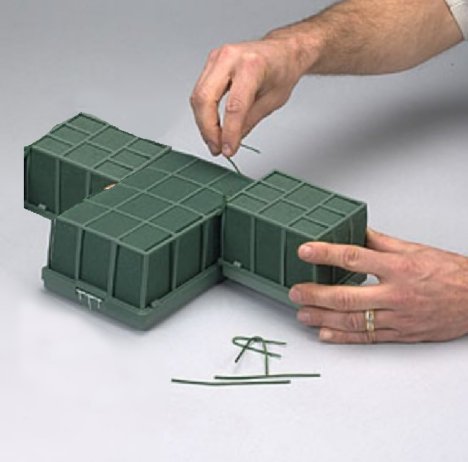 If you need narrow arrangements to fit on the edge of tables or down the center of rectangle tables, consider the spray bars (shortest on) or the longer Raquette bars.  All are covered by a thin polyfilm that is easily pierced, allowing you to insert flower stems - but slows water evaporation.  A built in tray bottom makes this an easy to design that I refer to as "Soak and Poke"!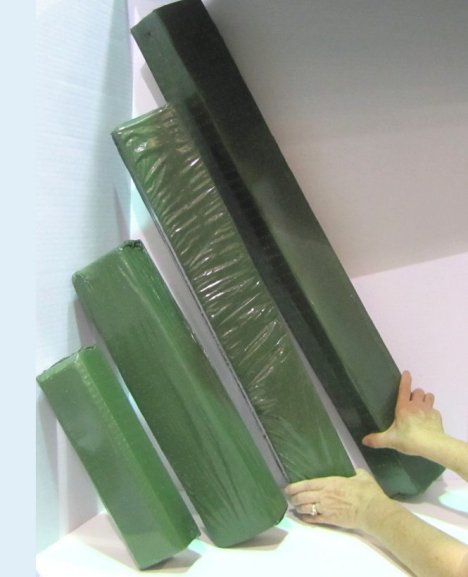 Do you want a spray of flowers that cascade over a table edge?   The problem is that flowers are heavy and can topple off the table unless you make sure to have a firm solid base that won't tip.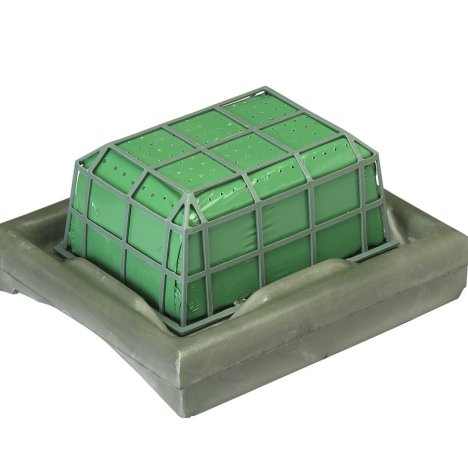 The largest sprays that feature heavy Oriental lilies, sunflowers or more with substantial weight might need the three brick stand shown below for the best stability.  This can hold your largest flower sprays firmly in place.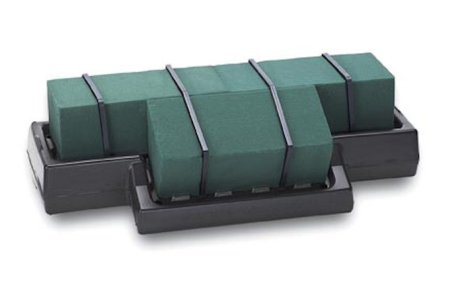 Following links on this website and making a purchase could result in a commission to the owner of the website