Wedding Head Table
For this demonstration, I'm using a green plastic utility container with gridded edges. The tiny grooves help secure the Oasis brick firmly in place.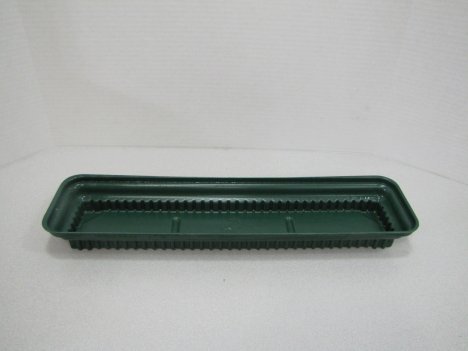 I'm also going to use Cowee stakes.  Soft porous wood stakes and picks are used by florists to secure wet foam to each other.  The wood soaks up the moisture and swells, firmly locking the foam bricks together.
Wood Cowee picks help secure single flower stems into wet foam.  They come in different lengths.
A closeup of the pick shows slender wire wrapped around the end of the stake.  The wire can then be wrapped around the flower stem to give extra length or stability when inserted into wet foam.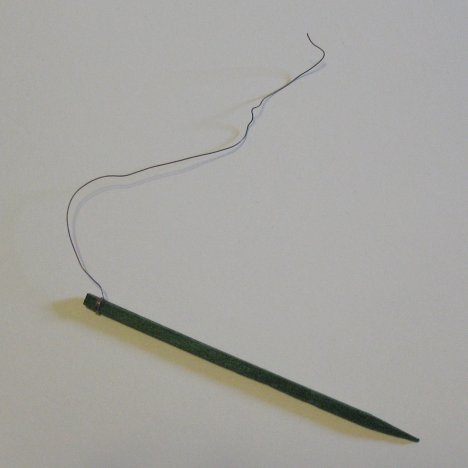 I first place the soaked bricks into the plastic tray, pushing them down firmly so they stay in place.  Remember to ALWAYS keep the foam wet.  Live flowers can suck up a lot of water in a short time.  You have to replenish this water every day to keep the flowers alive up to the wedding day.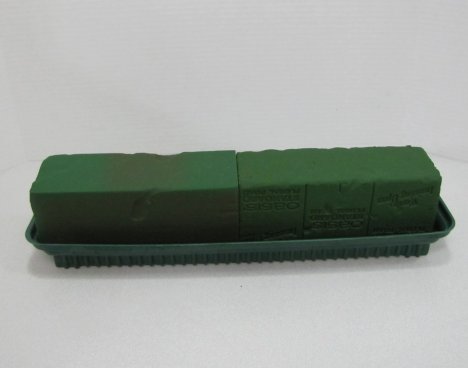 Since this arrangement is for the head table, I want to be sure the foam is secure and doesn't topple forward.  I'm going to pin the wet foam together for extra security, keeping the blocks in place.
Simply insert the Cowee picks at an angle and then clip off the excess with wire cutters.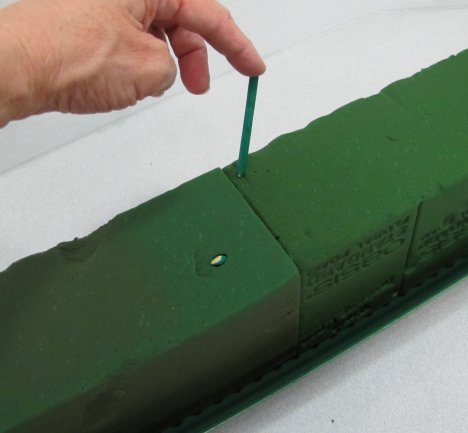 I'm adding a larger wet Sphere of florist foam - so I want to be sure the base is secure and solid.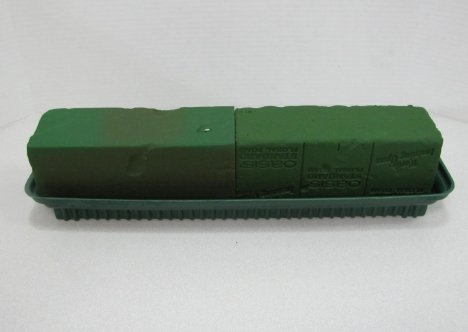 Following links on this website and making a purchase could result in a commission to the owner of the website