Wedding Head Table
I've created a detailed page showing how many flowers it takes to make a completely round sphere of flowers.  I wanted to stretch my flower budget by creating only PARTIAL spheres.  Same illusion - except cheaper since I used a lot of greens.
I started with standard purple carnations.  Cut the flower heads at a sharp angle, very close under the flower calyx (bulb).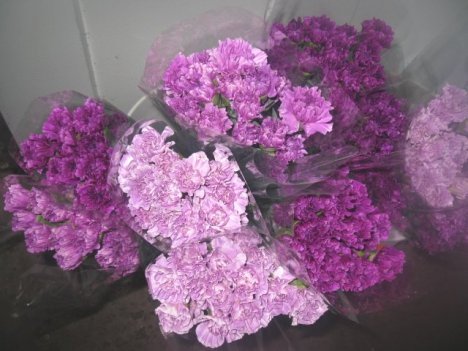 I also decided to use rice flower.  It's hard to show this as a closeup, but it is more tightly massed in clusters than baby's breath.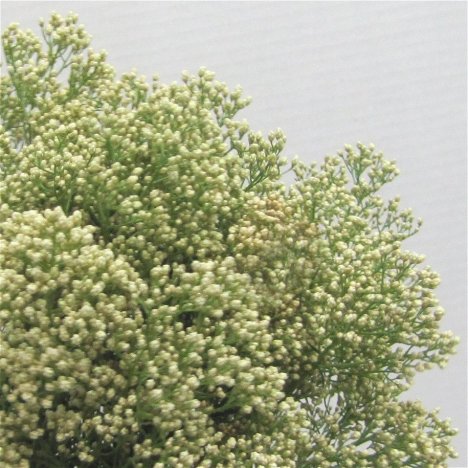 I began filling in the outer circumference of the foam sphere, tucking rice flower in between the carnation heads for contrast.  Keep the heads tight and close so you don't lose the perfect rounded shape of the sphere.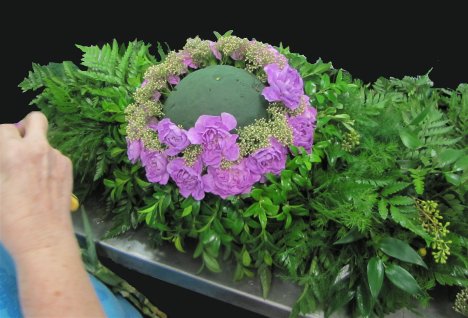 The center I'm going to leave open for now, as I want to finish off with a bright contrast flower.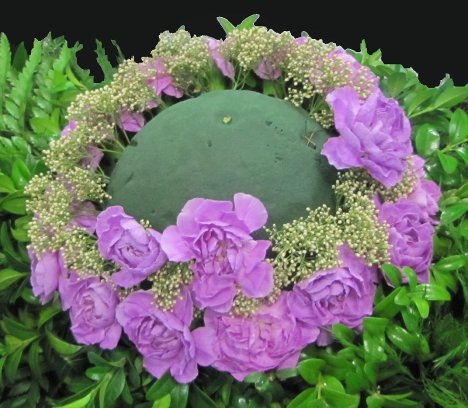 As you can tell by the stovetop in the background, this centerpiece is much longer than it looks and that is a very large sphere of flowers!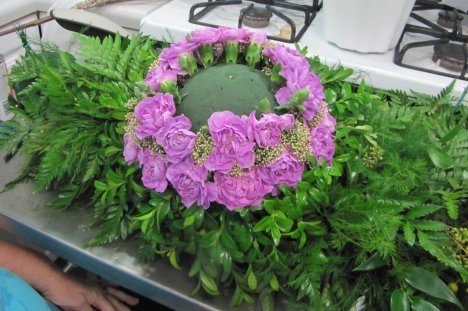 Following links on this website and making a purchase could result in a commission to the owner of the website