Wedding Flower Bouquets
Tree Fern
A single bunch of tree fern can accent a lot of bouquets, corsages and boutonnieres.  Unfortunately many wholesale flower sites insist on minimum purchases of ten bunches or more.  That's a lot of greenery!
I prefer to sell fresh flowers and greenery by single bunches, so the DIY bride can have more choices and add variety and interest to her designs.
Just a few stems fill in and conceal the mechanics (the florist foam) of this bouquet.  If you want less to show, fill the bouquet holder in first before adding the flowers and trim short.  That way you'll cover the foam yet allow only blooms to show.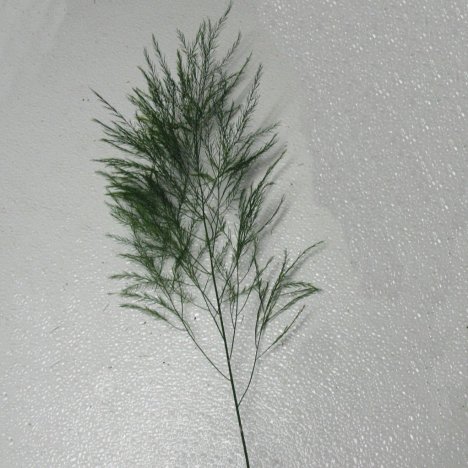 You can see between the blooms right now.  It only takes a few sprigs of greens to fill in a little and conceal that.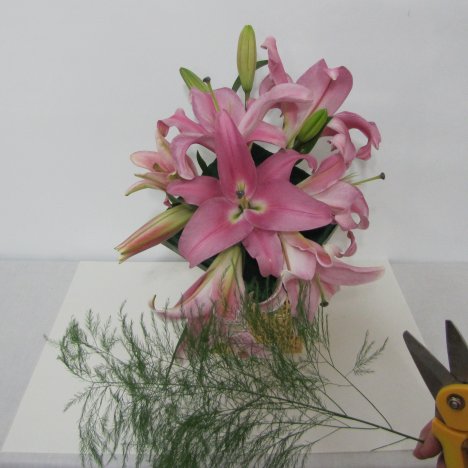 The wispy look of tree fern is very delicate.  I prefer it to a filler like baby's breath.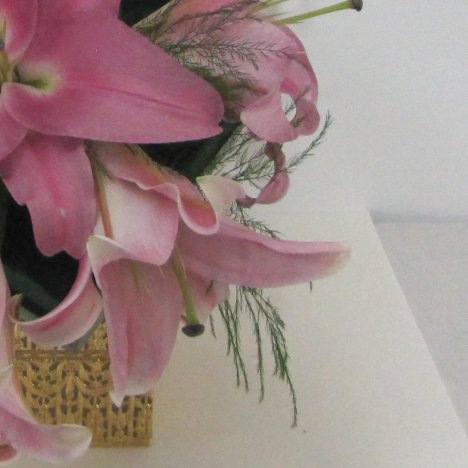 I tuck in a few stems here and there where I see openings.
It fills in very quickly.
Be sure to maintain your cascade shape or it can quickly turn into a round ball.
If you wish, trim away the excess.