Wedding Flower Bouquets
Following links on this website and making a purchase could result in a commission to the owner of the website
The Belle bouquet holder can easily be ribbon wrapped with your favorite color.  This is usually done by professionals right before delivery, as ribbon that is not waterproof can easily become soiled or discolored in a damp environment like a refrigeration unit.
Choose a solid or pattern ribbon that fits your design style.
It is wise to use floral adhesive if you are going to place your flowers in a refrigerated unit.  Hot or cool melt glue tends to pop off in refrigerated temperatures.  A good craft glue should hold, but a floral adhesive can also be used on fresh flowers, creating glued corsages.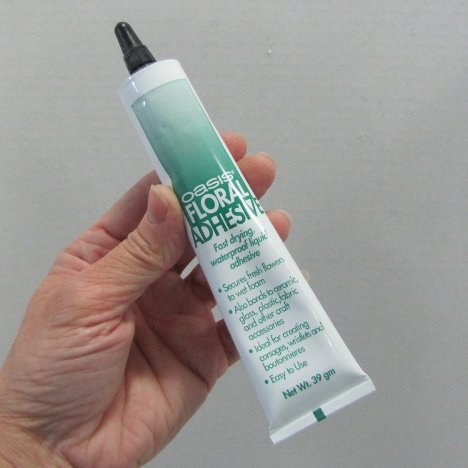 Carefully apply glue to the handle.  Keep in mind a new tube is under pressure and a lot will come out if you squeeze too hard.  Be prepared to push a pearl pin in immediately after each use.  (This is easier than screwing a cap on and off repeatedly!)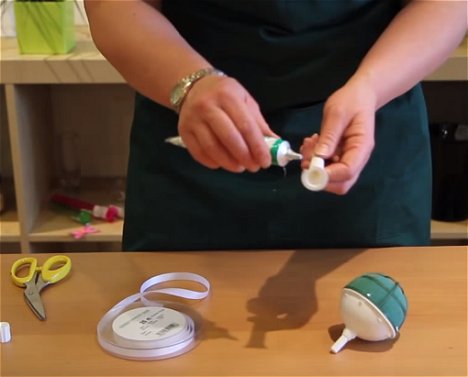 Allow the handle to dry completely before placing in refrigerated source.  If you ribbon wrap before adding flowers, it is wise to wrap plastic wrap or a protective covering over the ribbon to keep it clean.