Wedding Flower Bouquets
Following links on this website and making a purchase could result in a commission to the owner of the website
Another fun decorating accent that's very popular with today's brides are  Beaded Wire - pearls strung on a very fine wire.  They come in two sizes - one small pearls and the other with a mixed sizes of pearls.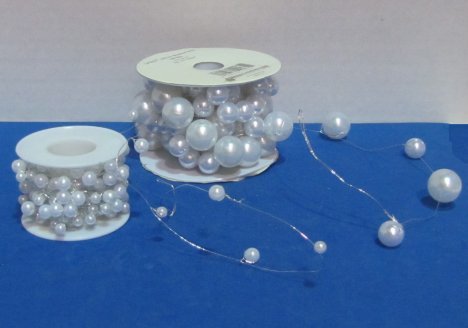 Both kinds come in a multitude of colors that can compliment every wedding color palette.
Wind the wire around the collar, from inside to around the outside, stopping to twist the wire still on the bolt around a pearl head on the cut end. 
This will secure the beaded wire to the collar.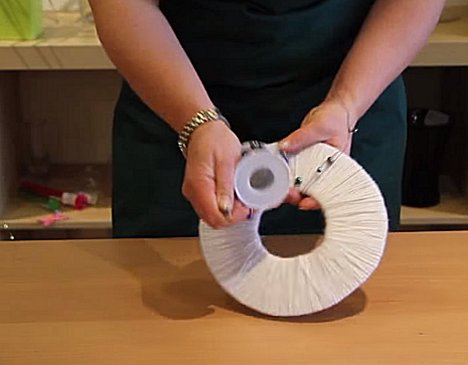 Continue to wrap pearl around the collar.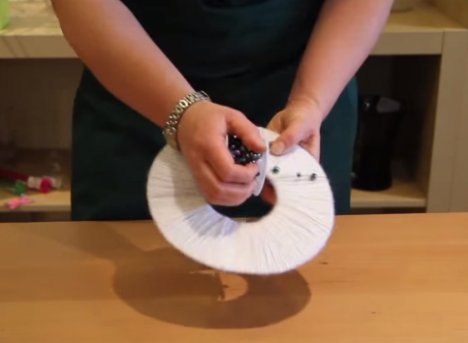 When you have enough of one color, snip the fine wire and twist around another pearl to secure to the collar.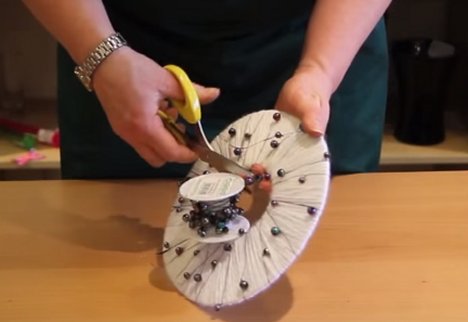 This designer had fun adding a contrasting color.  She chose lovely apple green to give a good color contrast against the pink of the flowers she uses in the bouquet later.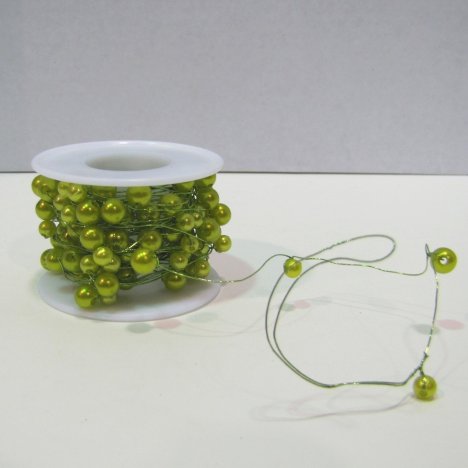 Twist the starting end of the beaded pearls around an existing pearl on the collar and start wrapping from inside to outside again.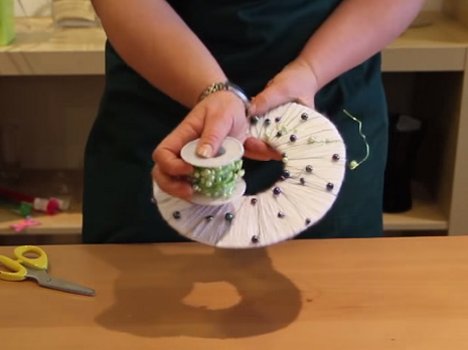 How heavily you accent with pearls is up to each designer.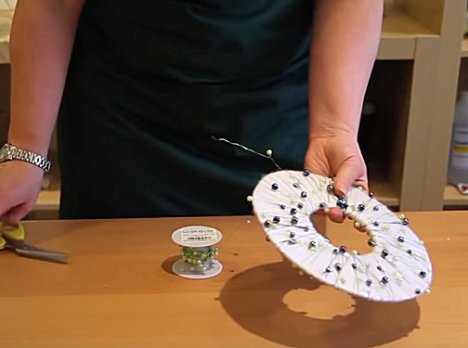 Be sure to keep the wire taut so none of the wraps loosen later.  Check to be sure the wire is tight and secure before moving on.