wedding decorations for church
Following links on this website and making a purchase could result in a commission to the owner of the website
Wedding decorations for church need to be large and open for maximum impact.  I started out by framing out the floral with tall, linier flowers.  These are liatris and have purple, fuzzy tops that open from the top down.  
If you need different linier flowers, consider varieties such as alstroemeria, snapdragons, standard carnations or roses.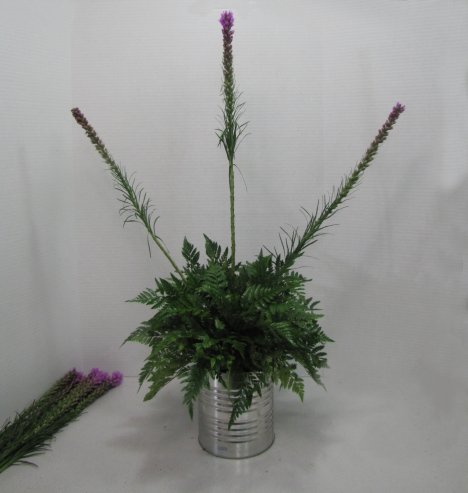 This final design will be viewed from both the right and left as well as straight front on.  I don't plan on the back being viewed, so cluster your flowers on the front side.
My next flower  with long lines is a bluish/purple flower called delphinium.  It comes in the bright blue shown below, as well as white and pink.  The white does have a very greenish cast to it.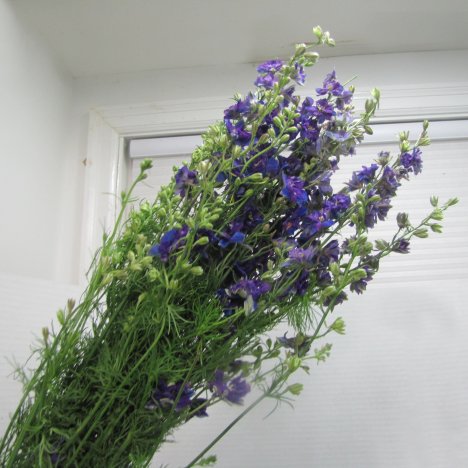 Take advantage of the long length of these flowers, as well as every other portion of the flower. The underdeveloped seed pods adds interest just as the flower blossoms do.
Don't throw away any part of it, because even the long laterals that don't have blooms can add a lot of interest to the design.  Don't be afraid to set aside portions to use in corsage and boutonniere work.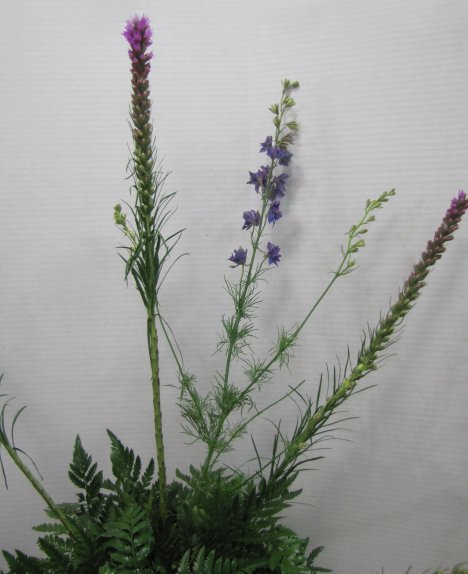 You can see how my insertions are filling in the areas in between the first flowers.  You'll start needing to tilt the flowers forward, to give depth perception to the overall flower design.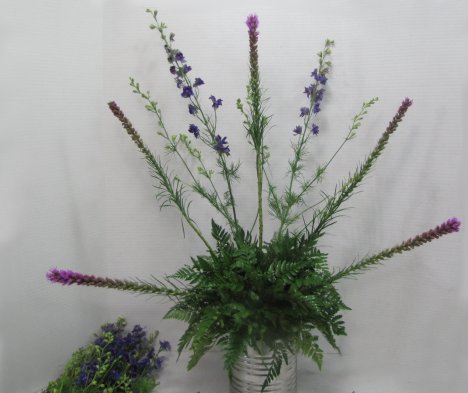 It's the attention to details like this that create beautiful designs and make your work stand out.
The lines draw the eyes outward and make your design seem bigger.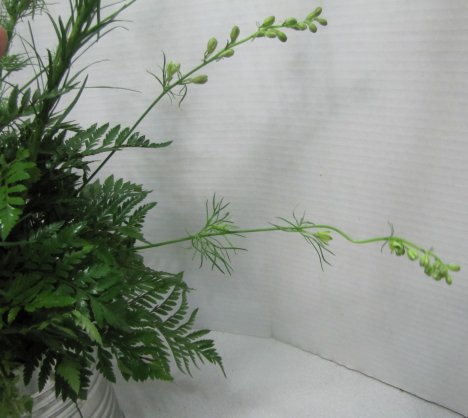 As you are with the other flowers, space out the blooms, alternating them with the other stems.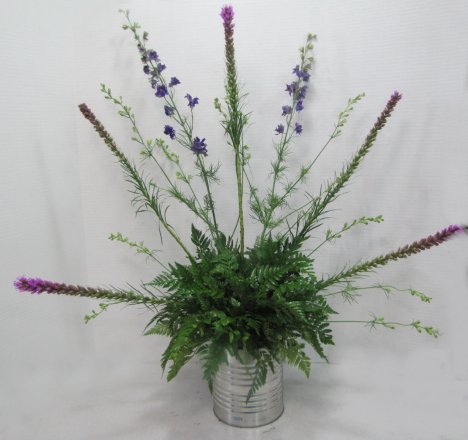 The traditional fan shape is now established.  Now you start insertions that will be straight up in the center, and then tilt forward to give the depth perception of the piece.  Your wedding decorations for the church are viewed from different angles.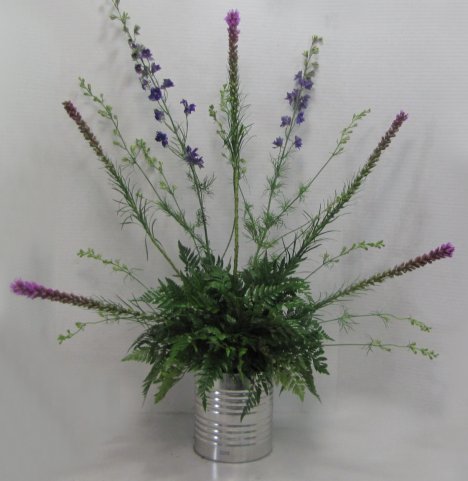 Cut the laterals off with a clean cut with a floral knife.  Don't use scissors, as they can crush the delicate flower cells and impede water traveling up the stem.  Flowers stay alive only if they have a continual water source and the ability to draw that water up to it's blooms.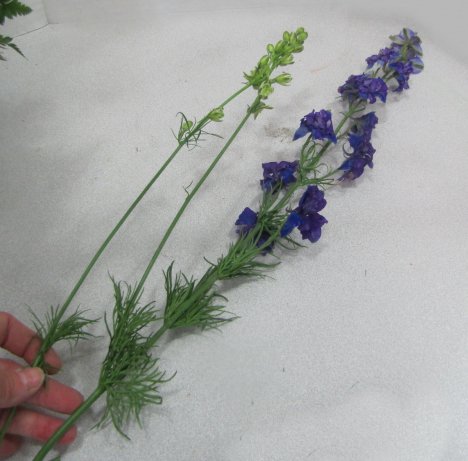 You should never cut flowers with anything but a knife, or florist tools that are designed to be used on flowers.  These tools generally have one cutting edge so it makes a clean sliced cut rather than a tight pinch like scissors do.