wedding chair decorations
Following links on this website and making a purchase could result in a commission to the owner of the website
Wedding chair decorations with a loose spray of greens and a spot of colored flowers add lovely accents to the bride and groom's head table decor.  To create a similar look, you'll need the following flowers, florist supplies and products: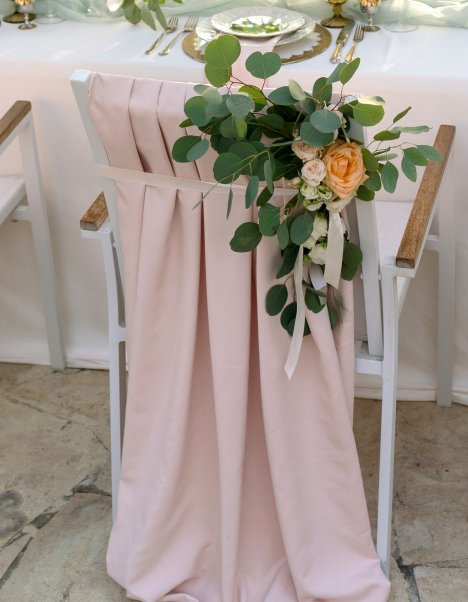 This lovely design looks amazing, yet is so easy to construct!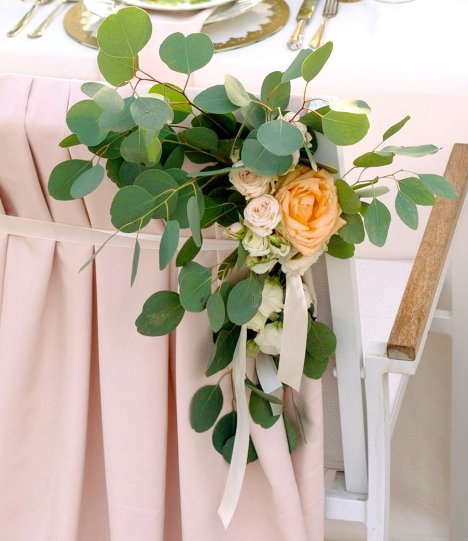 Start with a slant handle Grande Bouquet Holder filled with Oasis Max-Life Foam.
Always start by allowing your Belle Bouquet Holder "float soak" .  Don't push it under the water, but allow it to soak up water gradually.  This way there won't be any dry spots in the foam.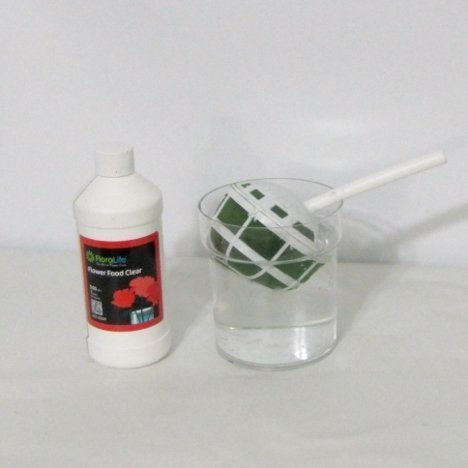 Once the holder is is completely soaked, you can begin to add your greenery.  Silver dollar eucalyptus has a lovely sage color complementing the rounded leaves.  Insert the first stem straight up as shown in the photo.
Take advantage of the natural curve to the stems.  Since this is a one sided bouquet, the greens can be sparing on the back side of the bouquet.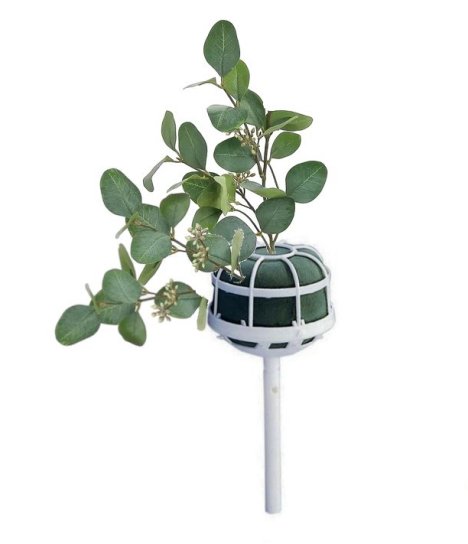 The eucalyptus is going to frame out your design, creating the overall size.
If you want long lengths, keep the trailers on the bottom.  You don't want to interfere with the guest's ability to keep their eyes on the bride's entrance down the aisle.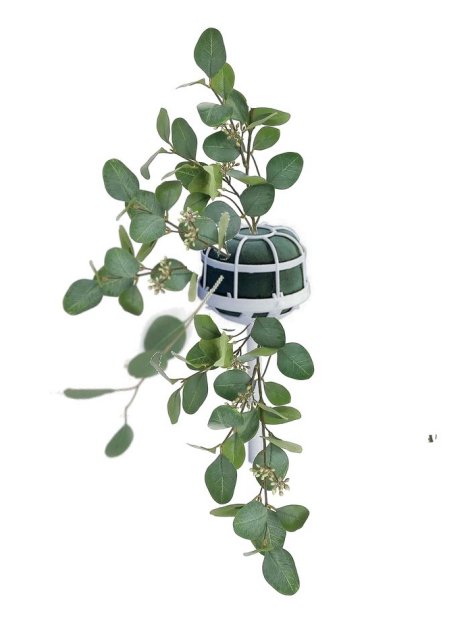 Now insert some on the greens (a little shorter) on the right side of the Belle bouquet holder.