wedding ceremony decoration
Following links on this website and making a purchase could result in a commission to the owner of the website
These wedding ceremony decoration stands are almost finished.  At this point, you begin filling in with more of your secondary flower stems.  Look for the open spots in your design and continue to fill in with more flower stems.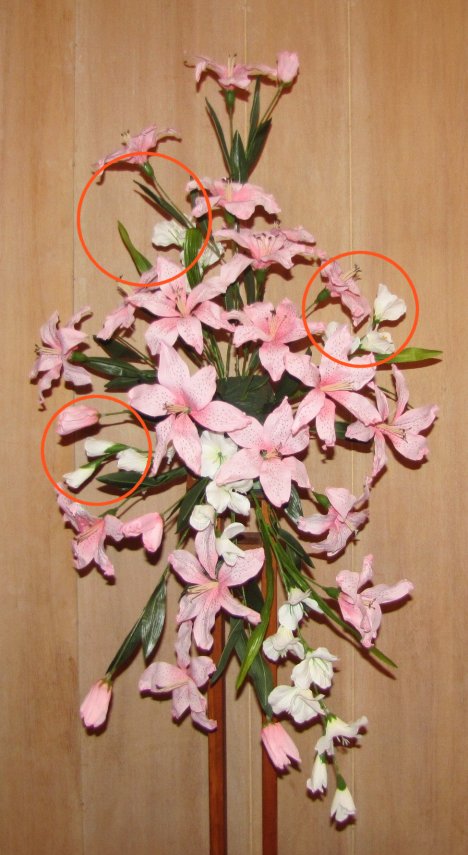 Note how all the stems radiate outward from the center of the design, fanning outward with the heads facing straight forward or upward in the center and then beginning to turn the heads outward and downward with the outer flowers.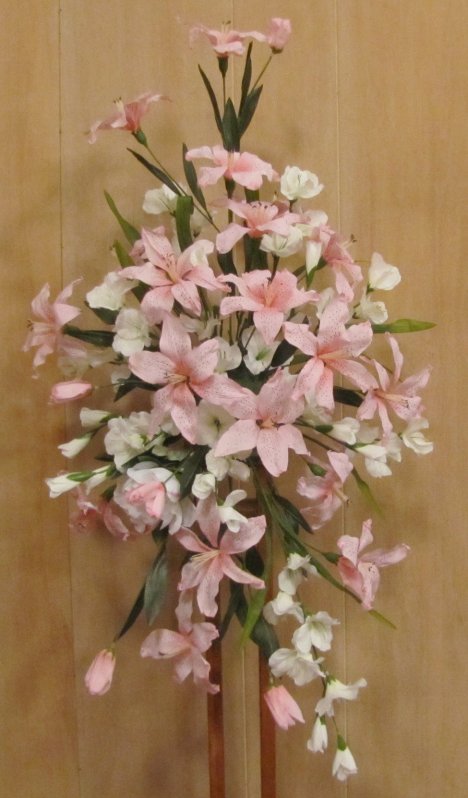 Even in a small country church, the florals had to be large so they weren't swallowed up and lost in the empty space in the front of the church.  Amature designers fall into the trap of thinking their designs look very big on a kitchen table, only to find they look lost when set up in front of a ceremony venue.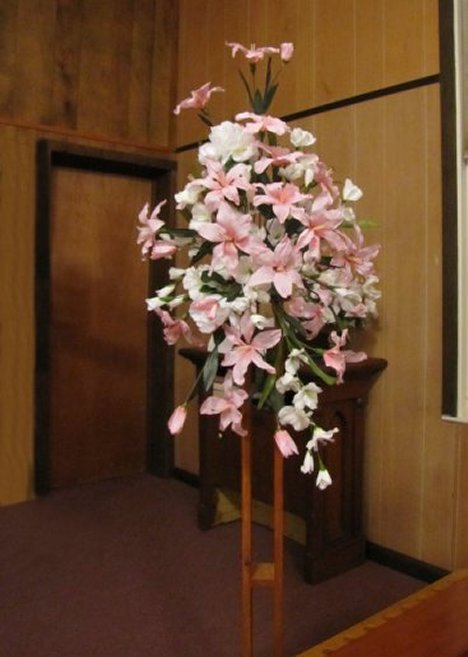 Note how the arrangements are placed.  The two lower aisle bouquets frame where the bride and groom will stand, but don't stand so tall that they block a guest's view of the ceremony.  The back stands are the tallest, as they have to be visible above the attendant's heads.  
The wedding ceremony decoration that was this design had a second "mirror" of the same design created for the left side of the church.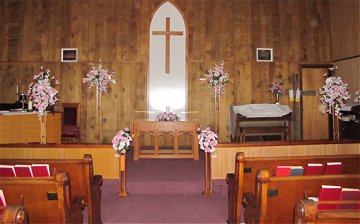 Be sure to check out more tutorials for candelabras, wreaths, altar sprays, bouquets and corsage work.  Contact me if you have any questions or need design help.  I carry everything from bulk flowers and greenery (sold in single bunches) to all the florist tools and products needed to keep the wedding flowers fresh.
Be sure to finish all fresh flower designs by spraying with a flower sealant such as Finishing Touch or Crowning Glory.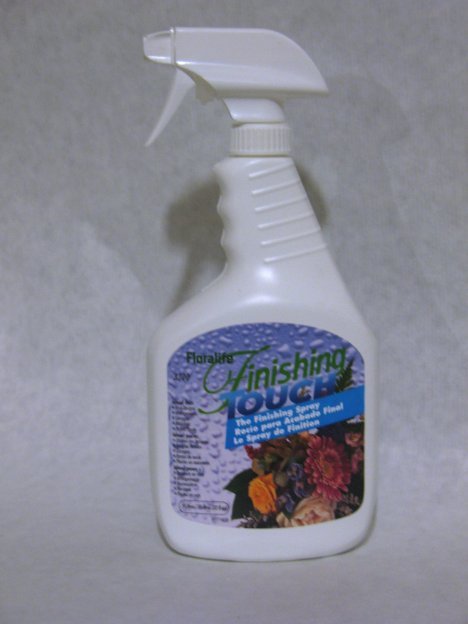 It locks moisture into the petals and slows the wilting process.  Home air conditioners and refrigerators are designed to pull moisture out of the air.  Professional florist coolers deliberately put moisture INTO the air.  Finishing Touch will help keep those flowers moist and beautiful.  If you have a home humidifier, fill with cool water and run it in a darken room to slow the flower aging.
Flowers straight from the farm are hybrids carefully cultivated to have a long life in regular air temperatures.  I explain the use of different products and the basic flower processing steps to keep your flowers beautiful for your wedding day!