Wedding centerpiece vases
Following links on this website and making a purchase could result in a commission to the owner of the website
Your wedding centerpiece vases can follow a pattern . . . but it doesn't necessarily have to be the same flower variety.  Now comes the pink, but in a mixture of standard carnations and peony flowers.  You can see I've initialed the carnation placement with the "C" and the Peonies with a "P".  However, if you don't have a perfect number of full sized blooms (natural flowers are funny that way), simply cluster a few buds together to group in one of the circles in the pattern.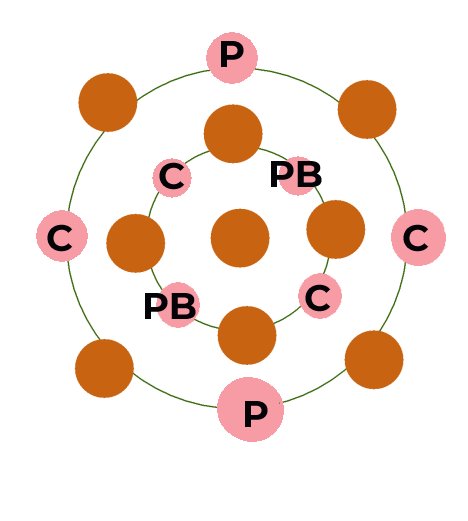 So a standard carnation can be slanted downward, in the outer ring.  Don't be too technical, meaning you can cluster a few flowers a little off the mark so the cluster has a natural feel rather than a perfectly measured arrangement with every flower head so many inches apart.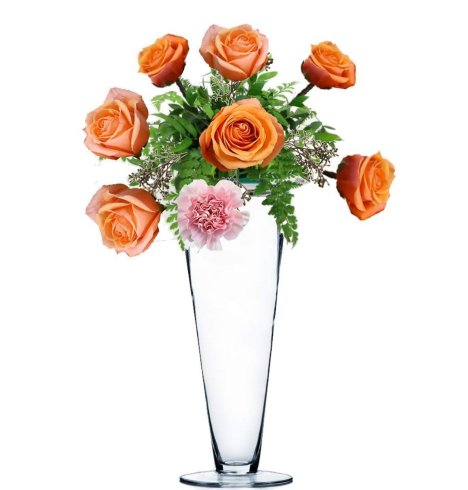 Sometimes you want to deepen a few of the flowers, to give some depth perception (thus more interest) to the design.
Rotate the vase, inserting the flowers following your grid pattern.  
I love the pink carnations, but you can substitute a different pink flower to create more texture difference.
Peony buds are clustered in a grouping to substitute for a single carnation placement.  Rotate, filling in the grid.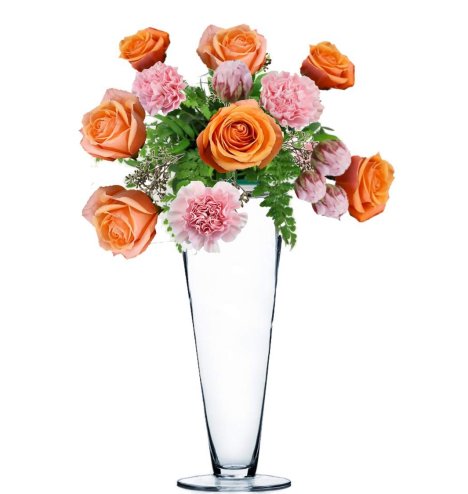 Now let's add more texture with stock flower.  Also known as Gilly flower, this lovely line flower has a delicious, spicy scent.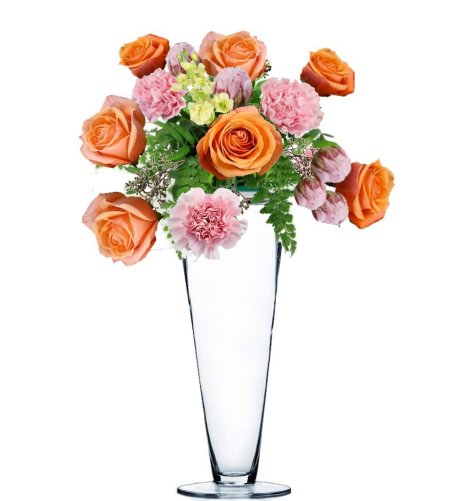 Let's mingle in a few touches of light yellow, to balance out that deep orange rose.
Stock is a line flower, but you can get shorter cuts if you buy spray stock instead of standard stock.