Wedding Centerpiece Ideas
Lily Grass 
Lily grass is a lovely greenery to add interest and texture to your wedding flower designs.  One bunch goes a long way.  I sell in single bunches, unlike many other online wholesale flower sites that demand that their customers buy up to ten bunches at a time.
The blades are fairly broad and can be used both long and taped into loops.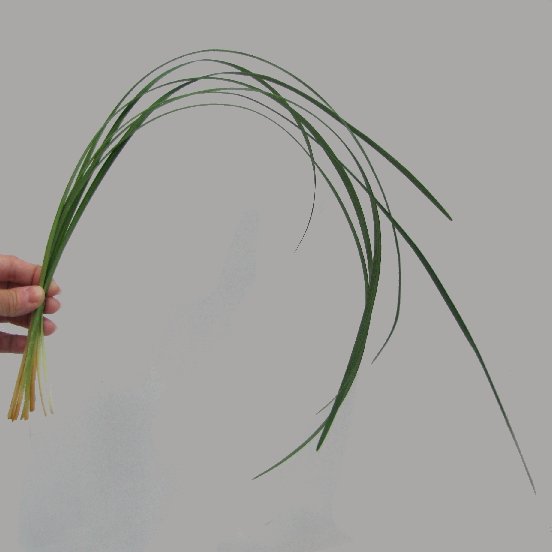 Create several loops by taping to Cowee picks or short pieces of heavy wire.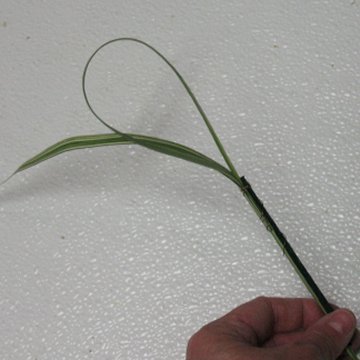 Add the loops into the design.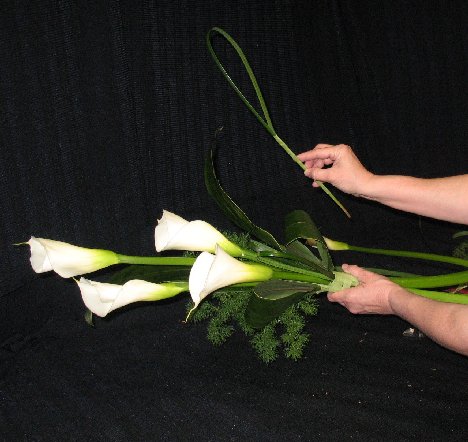 Tuck it into the side of the calla bouquet, in between the ming and the flower head.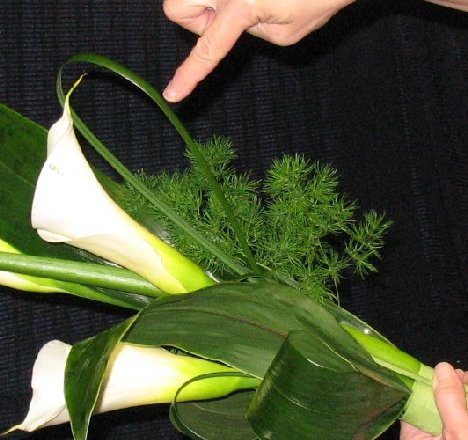 Add in several lily loops and tape securely into place.
Add another piece or two of smaller pieces of Ming.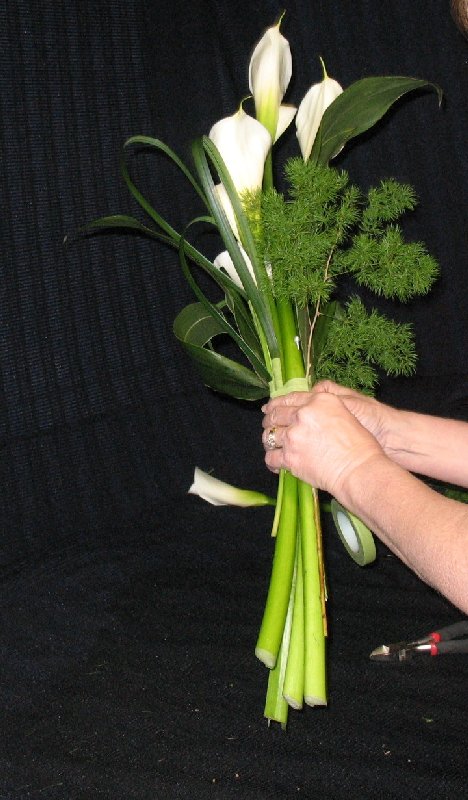 The shorter stems will probably extend below the taped area, but you'll cut these off shortly.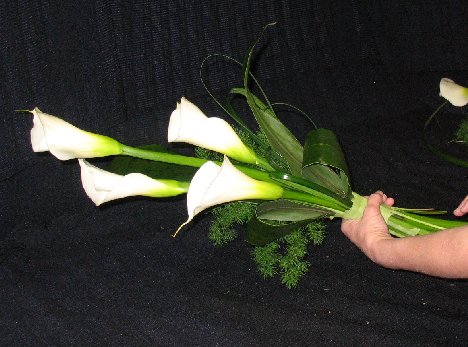 Free Flower Tutorials