wedding cake decorator
Following links on this website and making a purchase could result in a commission to the owner of the website
As a floral wedding cake decorator, my flowers are fresh instead of made with icing.  You need to take a few precautions to ensure that the decorations and flowers you use do not contaminate the cake itself.  This is very simple and I'll show you how.
You'll need the following products:
I wire my flowers with green paddle wire, usually a 22 - 26 gauge.  Remember, the higher the number on the gauge the thinner the wire is.  I usually create my flower clusters ahead of time, because the wedding day is a tight timewise.  Anything I can do ahead gets me in and out quickly and keeps me on schedule.
Spray roses come in grower's bunches of 10 per bunch.  Each stem usually has 3 - 5 flower heads (including buds).  I insert a wire through the bulb of the flower, right below the petals.
Bend the wire down, with both sides parallel to the stem.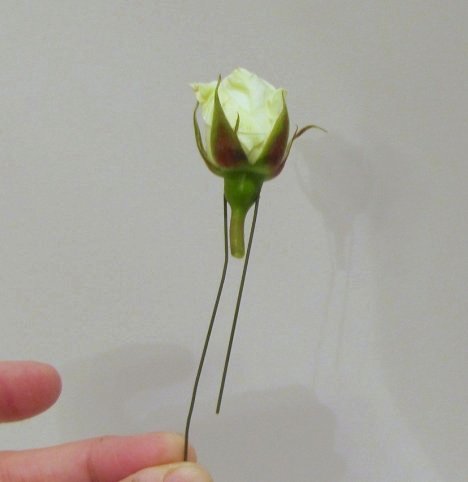 Set aside a brand new roll of corsage tape.  It is better not to use a tape that has been lying on a dirty design table.
Tape up to the bulb and down the stem.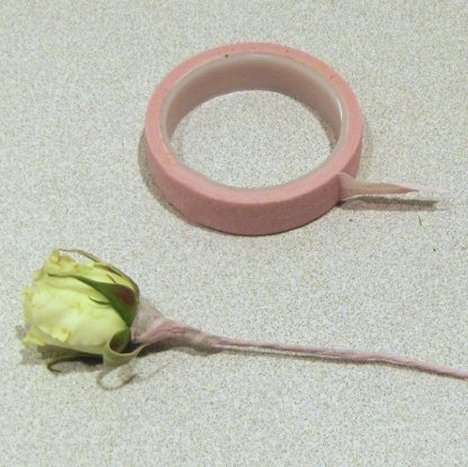 I'm adding decorative crystals and taping them against the flower stem, as you would if it were a corsage.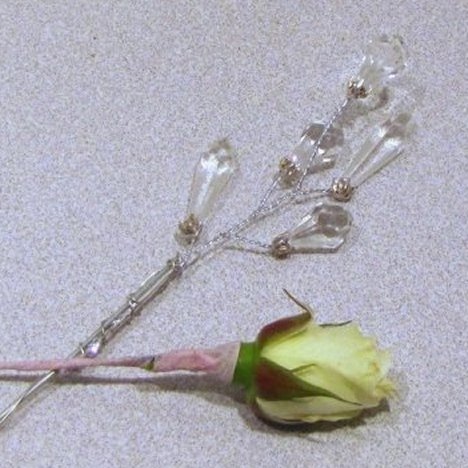 Lay your finished flower accents in a clean baking pan that can be slid into a refrigerator for storage.  Mist each flower head lightly with Finishing Touch before laying it in the pan.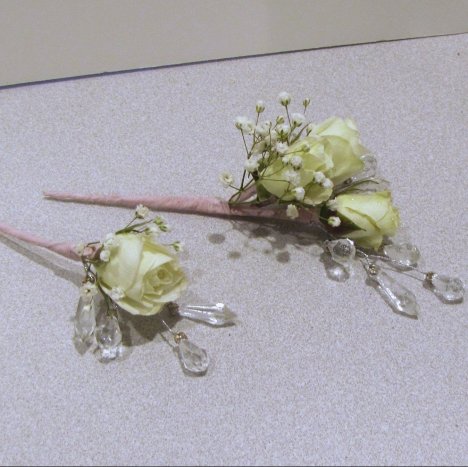 I cut some pieces of flat wire to curl into decorative scrolls for inserting into the cake as other accents.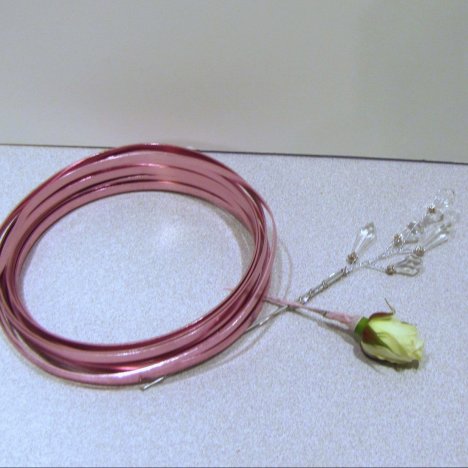 I'm using crystal flower jewels to add a touch of sparkle to the cake design.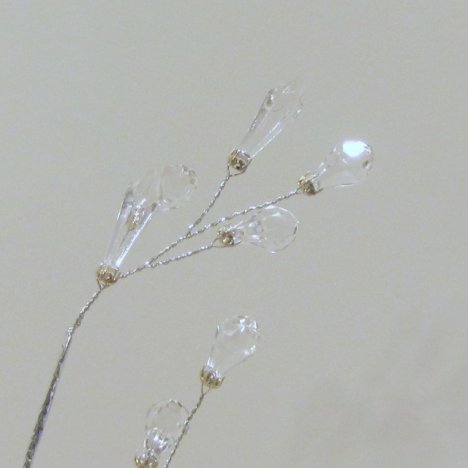 You can use a filler flower, such as baby's breath, to add a light touch to the roses.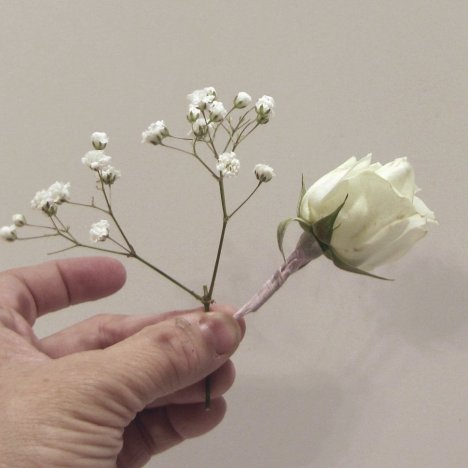 You can see that you will need one to three rose buds to create each flower section.
You can see I've created several pieces, some single blooms and some have up to three blooms.
You'll need to take wire cutters to the reception hall, in case you need to cut them shorter.
Don't overdo the baby's breath, as it could quickly overpower the small head of each spray rose.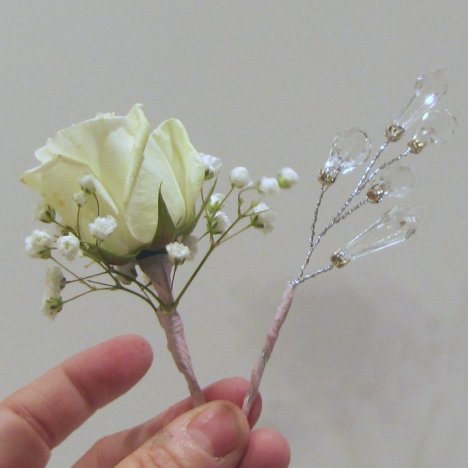 The advantage of wired stems is they allow you to bend each flower into the right angles.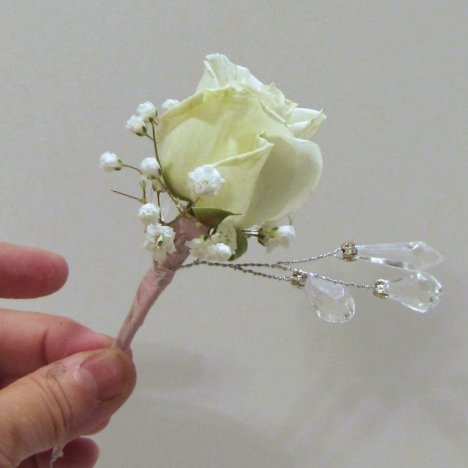 If you wish, use different colors or different flower varieties.
Once all the flowers and jewels are wired, I take the time to cut parchment paper into small squares and then use a toothpick to poke a hole in the center of each square.  When I slide the toothpick stem of the flower into the cake, I slide the parchment paper between the flower and the icing.  Let's move on to the wedding cake decorator steps after the cake has been delivered.