Wedding bouquet finish
Following links on this website and making a purchase could result in a commission to the owner of the website
This wedding bouquet finishes with a rustic wrap around the bouquet handle.  I like wrapping the handle of my hand tied bouquets with some sort of treatment, such as ribbon, wire or paper ribbon.  The bride for this wedding had a rustic theme going on for the reception, so she choose for me to finish off her bouquet with Oasis Bind Wire.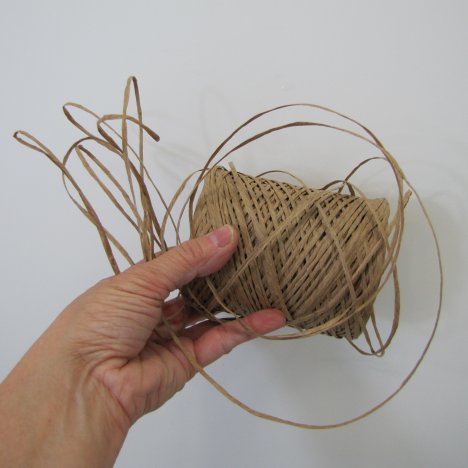 This paper covered wire comes in both natural brown and green and looks very cool on the handle of a bouquet.  Because it's wired it's very easy to attach to the handle.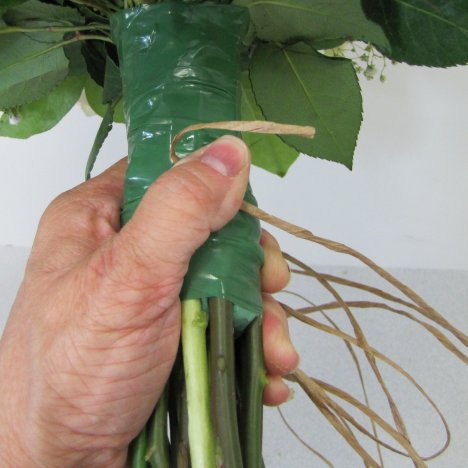 Simply pull it around the handle and give a twist to secure.

Flatten down the cut and and simply wrap the wire around it.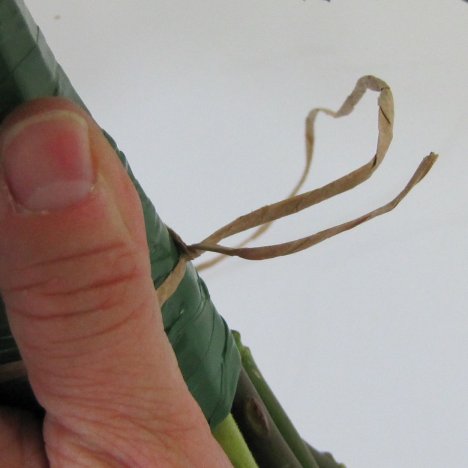 Wind this natural looking wire around the hand enough times to conceal the Bind-IT green tape.

Finish off by slipping the cut end under a loop at the top and give a good twist to create a neat little knot.

The finished look is very natural, feels comfortable to hold and delighted the bride.  Cut the stems shorter with floral snips if desired.

Remember the look that the bride wanted to achieve?  Take a good look at the size of that monstrous handle in this photo!

The finished bouquet had beautiful cream roses and dreamy white stock and babies breath with a beautiful finish on the handle.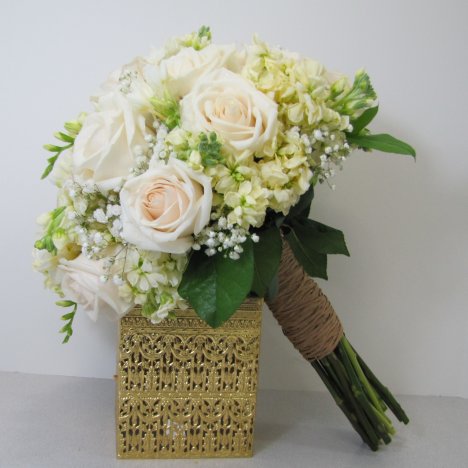 Floralock bouquet adhesive is a great product that locks bouquet stems into the florist foam, preventing them from slipping out.  Wet stems and wet foam are slippery. Large bouquets have a lot of stems in a small space. 
The extra security of adhesive assures that every stem will stay where it was placed during designing.
Attached to the side of the can is a red straw.  This is inserted into the spray nozzle before using.

The long nozzle will help you insert the spray deep in between the flower heads and squirt it around the where the stems insert into florist foam.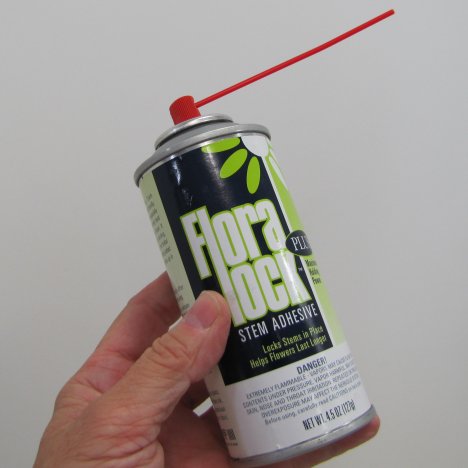 Be sure to only give short bursts, because you don't want so much glue that it drips down the handle before drying.  The adhesive dries slower, but will hold tight once dry even through wet or cold environments.  Hot glue and cold glue adhesive damages flowers, leaves and becomes brittle when placed in cold refrigerators.