unity candle stands
Following links on this website and making a purchase could result in a commission to the owner of the website
Unity candle stands can often be rented through wedding rental companies.  That doesn't mean, however, that you have to settle for your candle set to look like everyone else's!  This dainty flower arrangement can decorate your unity candle and then later used for your wedding toss at the reception!
For this floral, you'll need the following supplies: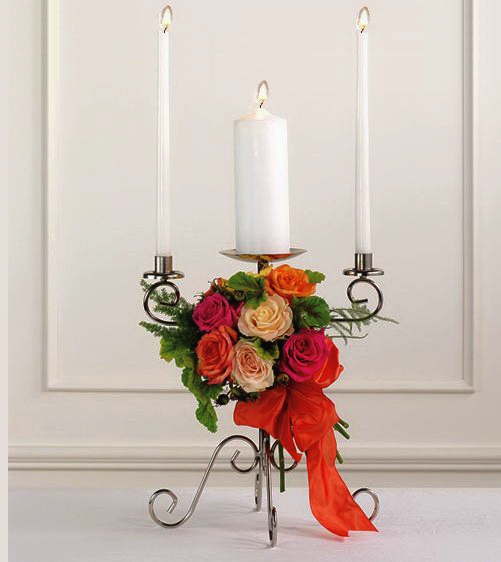 Can't find a unity stand with a center holder for one pillar and two side taper candles?  Turn a traditional 3-taper holder into a pillar holder quickly with an O'Dapter Bowl by Oasis.  The bottom side has a stem with a gridded taper bottom to fit into the center spot and the top holds a pillar candle securely.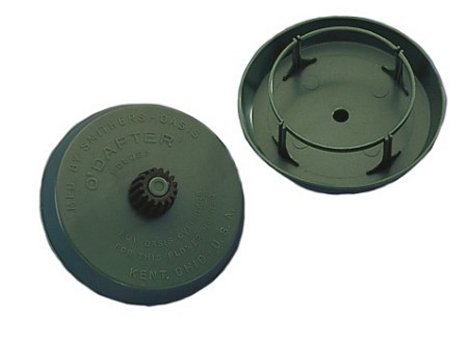 You want to make a small posy bouquet that is fastened to the front of the stand for the ceremony, then have a second use at the reception hall. 
Take a center rose and then, one at a time, turn the bouquet and place another rose, crossing the stems slightly.  Turn the bouquet, add another rose.  Continue to do this until all roses have been added.   Strip off bottom laterals off bottom of a stem of tree fern, adding each at a triangle point around the roses.
Strip the bottom leaves off the leather leaf, adding 2 or three stems to the underside of the bouquet.  Tape the roses and greenery together with floral tape. Need a little more help?  Check out my flower tutorial for a hand tied bouquet for a close explanation.  Just cut do flowers as that tutorial calls for.
Gather flowers and foliage in hand and bind together. Spray entire arrangement with Finishing Touch,  completely coating the fronts and backs of the flowers. Refrigerate until delivery. Attach to unity candelabra with ribbon.  I like wired ribbons, since they hold their shape well and are easy to turn into an attractive bow.  Check out my bow tutorials.
These types of bouquets can be quickly unfastened from a unity candle stand and used later as a toss bouquet at the reception.