How to make boutonnieres
Following links on this website and making a purchase could result in a commission to the owner of the website
How to make boutonnieres stand out is the attention you give to details.  After bending the wire over, tape this section of wax flower to another taped stem of wax flower.
Now the tiny blooms have some space between them.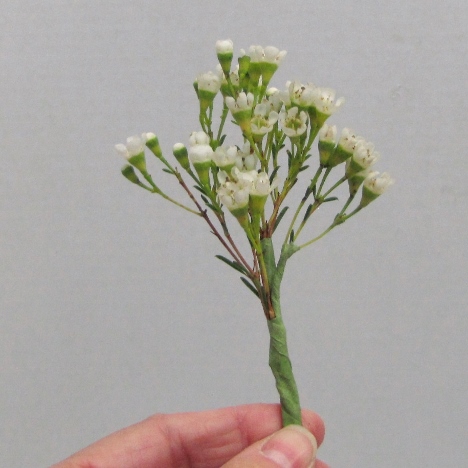 Drop another taped wax flower section down in the front of the first taped stem and tape as well.  Keep it shaped rather like a diamond, with a point at the top.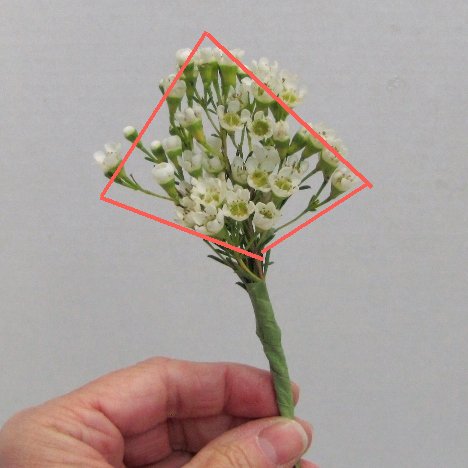 Galax leaves are a favorite of mine for using with corsage and boutonniere work.  These cool little leaves have so much design impact and really do add a lot to boutonniere and corsage work!  I love the rounded shape with the notched edges and the perfect opening for nestling close to your boutonniere flower!
I want these leaves to stand up a little straighter (their natural inclination is to bend outward) so I'm going to give a little extra support with a folded florist wire.  I use 26 gauge for this type of work.
Simply bend the wire over in an open hairpin loop and place against the back of the galax leaf.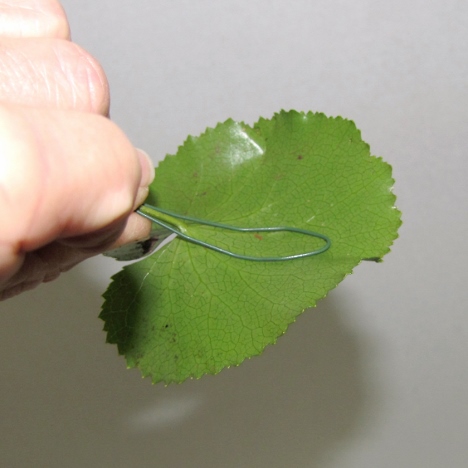 This won't be seen from the front - but will allow you to help the leaf stand upright for the design.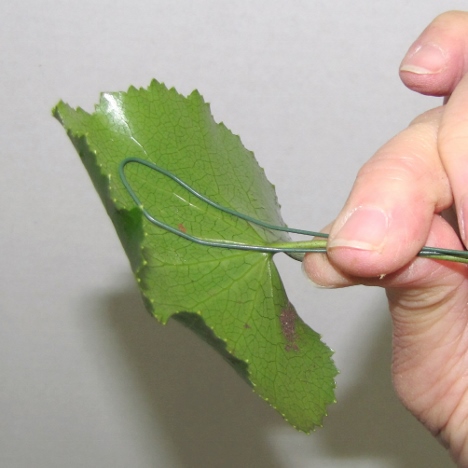 I do like neat mechanics, so I cover my bare wire with florist tape before bending into shape.
Now bend it into the open hairpin loop.

Press against the back of the galax leaf and hold in place with your thumb. and fingers.