table skirting designs
Following links on this website and making a purchase could result in a commission to the owner of the website
Table skirting designs made with tulle take a little more care.  Tulle crushes easily, so you must take the time to steam out any wrinkles in the skirting.  You can order tulle skirting online, but take the time to read the entire description (including the reviews!)  The photos may show a lush, full skirt ... but what you receive may not even look close to the picture.
If you are at all crafty, you can make your own tulle skirt (without even sewing!)  
Order one skirt for each 6' table you are covering.  Start with a table covered with a top table cover and a ready made tulle skirt.
Buy your tulle by the bolt.  Choose the softer, draping tulle that will fall into gentle puddles on the floor.  Think of a ball gown.  You have to have an underskirt to give it the fullness and support, then an overlay of longer length fabrics, that can spread out and have deep mounds of fabric on the floor.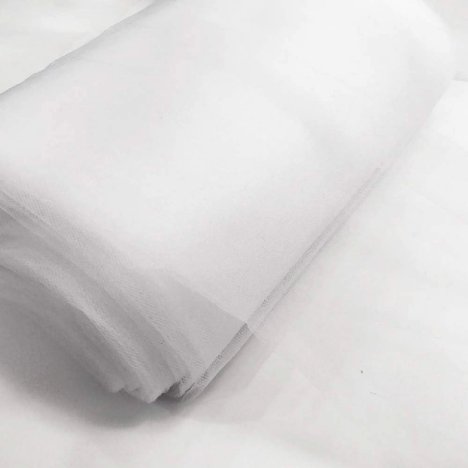 Consider fastening the underskirt with clear table clips.  You will be pinning extra yardage to this skirt and want to be sure it stays in place.  (Take a look at your table edge to be sure these clips work for it).  You can use Double Sided Gel Tape to fasten the swathes of fabric directly to the clips.  You can also use Pearl headed corsage pins or T Pins to attach the pins to the underskirt.
A 40 yard bolt is a total of 120"  The drop of a table is normally 30".  Double that figure to account for the draping of fabric on the floor.  Cutting the lengths into 60" lengths will give you two long panels for each length.  You will need approximately three to four bolts for a six foot table.  The total needed will depend on how much gathering you want for the table skirt effect.
Roll the fabric as it drops on the floor, concealing the cut ends inside a roll of fabric.  Before doing this, You may want to use a steamer or hair dryer to take out any creases.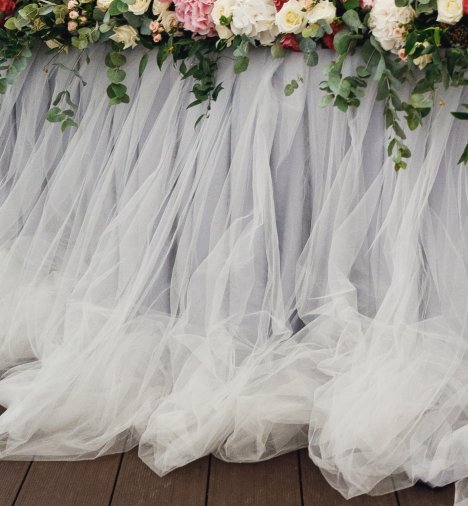 This chiffon skirt by Ling's is a lush fall of fabric that drapes beautiful.  It comes in a 9 foot length and available in 52" tall.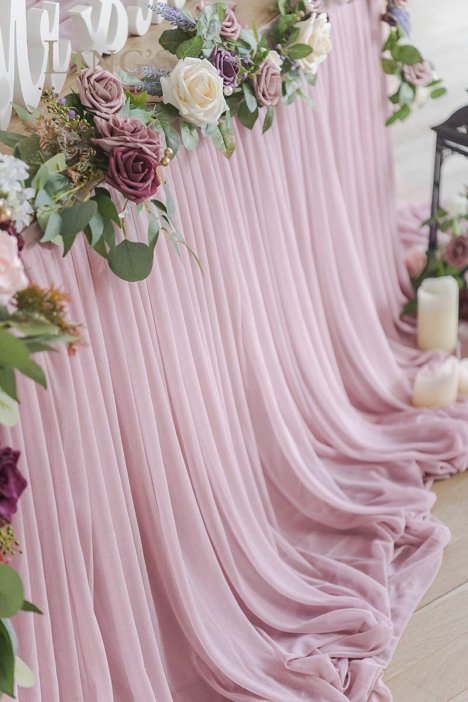 Two layers make this dusty rose color table skirting an amazing feel and overall look.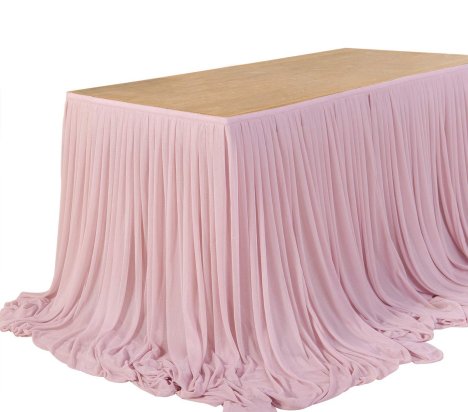 This beautiful skirting is called a Cinderella Table Skirt.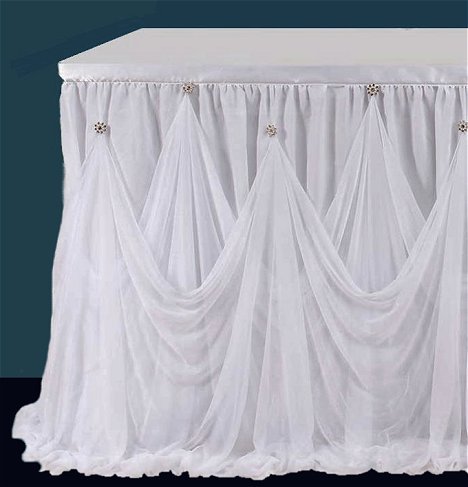 It can be used for either rectangle or round tables.
Measure, measure, measure!!  Know what you need before placing that online order!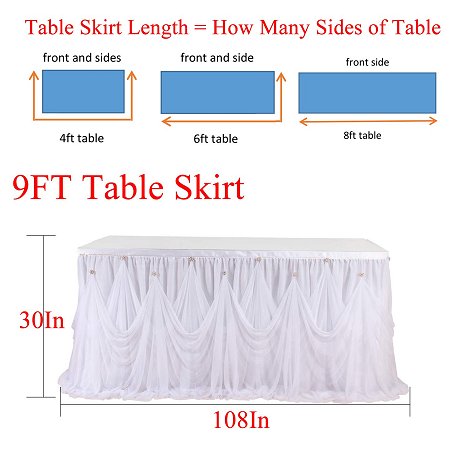 Check out all types of table skirting treatments for weddings.