Table Centerpiece Ideas
Following links on this website and making a purchase could result in a commission to the owner of the website
I'm going to demonstrate flowering the spray bar with standard roses.  The length of the stems will determine the finished size of the centerpiece.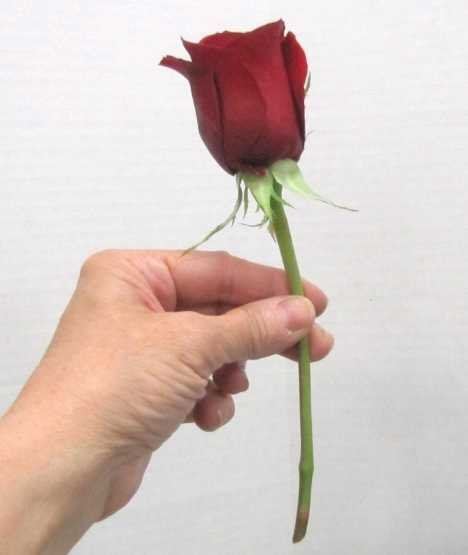 You can keep the flowers short and clustered to create a tight arrangement.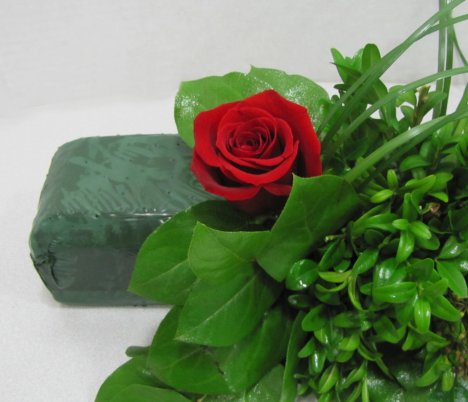 Clustering roses like this will take more flowers that it would if you used greenery to save on the cost of the arrangement.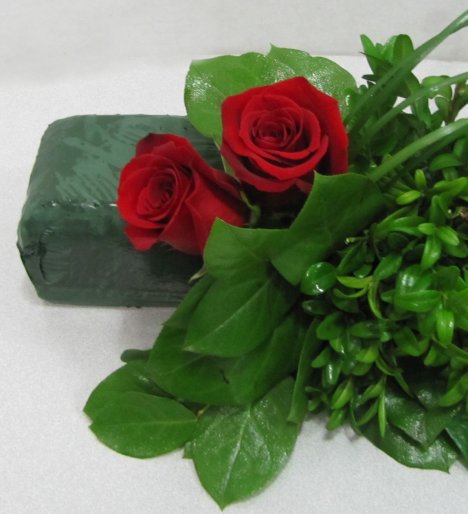 I will begin to extend the stems longer as I approach the end of the arrangement, in order to fill in the left side of the centerpiece.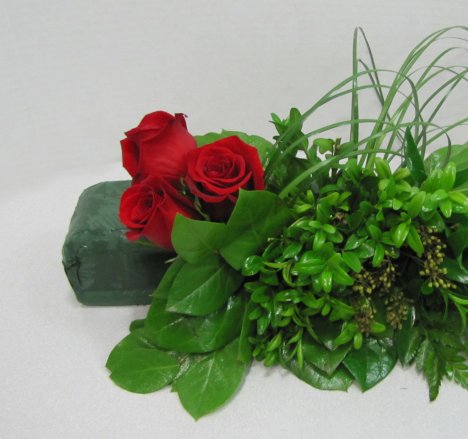 I'm pointing the face of the flowers upward on the top of the arrangement and will begin to face them out and downward towards the end.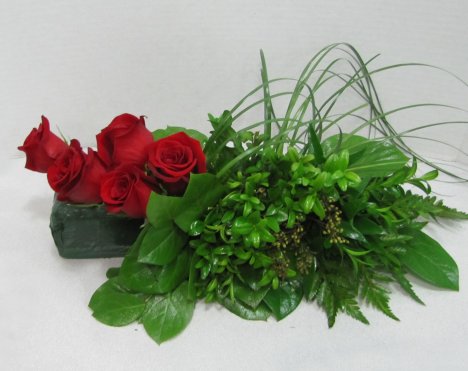 Filling in with solid flowers dramatically increases the cost of the final centerpiece.  Using greens helps stretch your flower budget and still get a large and beautiful effect.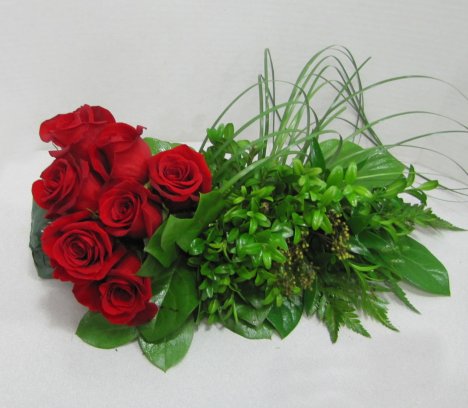 Now see how extending the stems longer give you a bigger and larger fill to the final arrangement.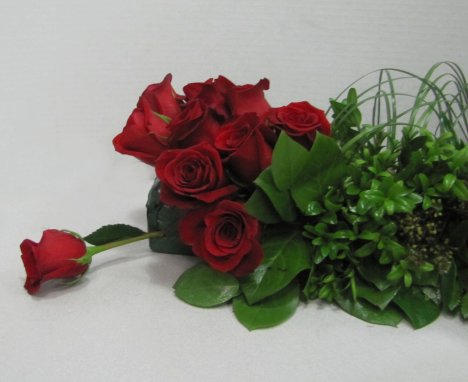 I extended the flowers on both sides, sweeping out to the sides.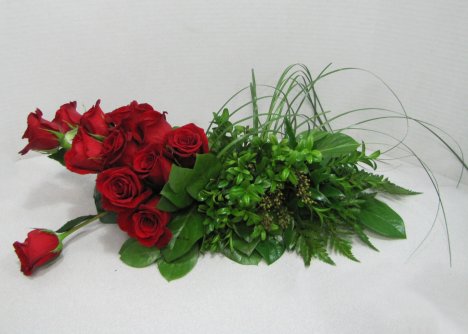 The head of the flowers go from straight up, to outward and then point downwards as the bottom roses are inserted.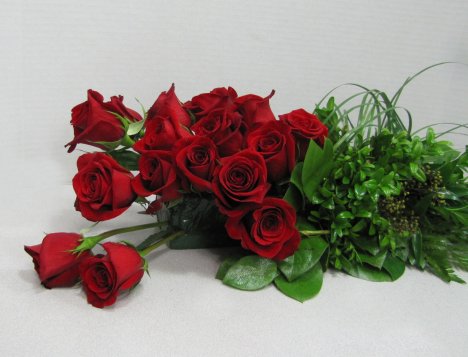 Choosing different colors or flower varieties can also help stretch the flower budget as well.