Table Centerpieces
Alternative Flowering Ideas 
I finished flowering, clustering tightly with roses.  One end alone took 24 roses when clustered this tightly.  This is how high end florists can jack up the cost of arrangements for extravagant wedding designs without excess work needed nor much product.  This design can literally be done in under 10 minutes for a skilled florist, because you are simply "soaking and poking"!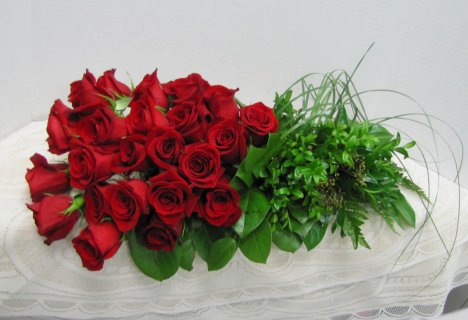 I'm going to add more interest to the greened end by tucking in some other flower varieties in between the greens.  Choose your own flower colors and varieties.  Here is an inexpensive button chrysanthemum.
I'm also using white hypericum berries to add contrast and interest to the centerpieces.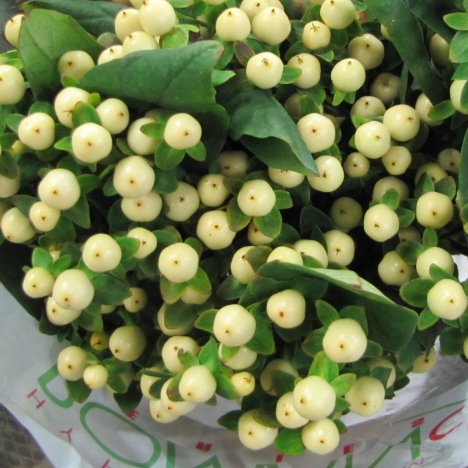 See how a few button mums and berries add in beautiful accents with very little cost and effort.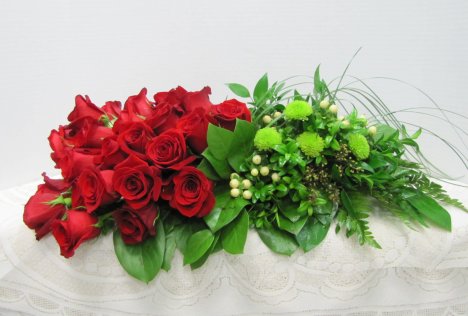 A different look can be achieved by using filler flowers such as baby's breath, limonium, statice or other flowers.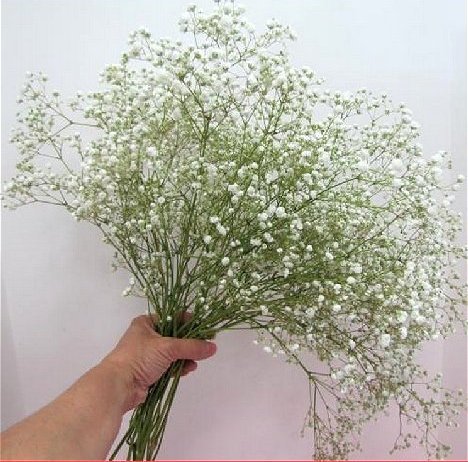 Filler flowers add a different look.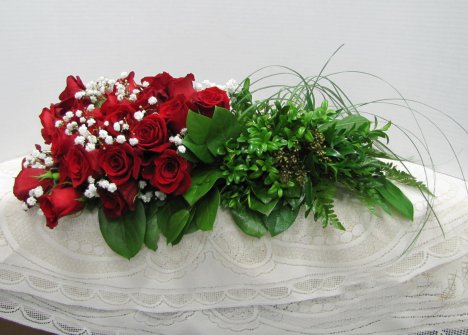 You can mix in different colors or flower varieties to add in a mix of colors for contrast.
Tuck the contrasting color in between the focal flowers.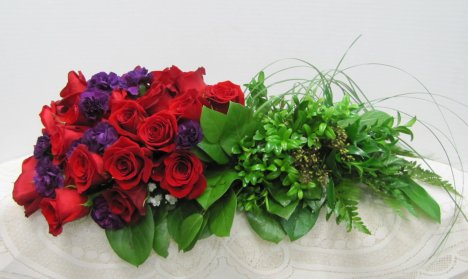 Free Flower Tutorials