Table Centerpiece Ideas
Following links on this website and making a purchase could result in a commission to the owner of the website
Leather leaf is a common greenery that is cheap and used in flower shops everywhere.  Greens are sold in what is referred to as "Grower's Bunches" . . . meaning that there is usually an average number of stems (such as between 15 - 20 stems), but the bunch size is sometimes measured by weight.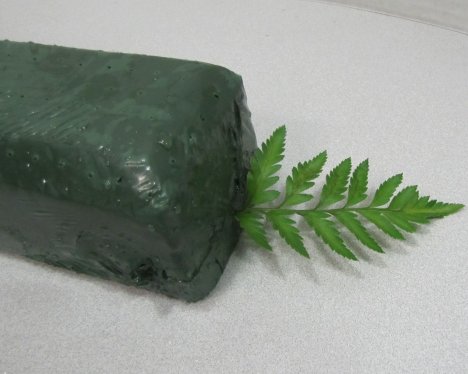 Leather leaf fern has nice separated laterals that can be easily cut apart into smaller sections and inserted into the foam.  You can quickly frame in a block of foam with this greenery before inserting other green varieties.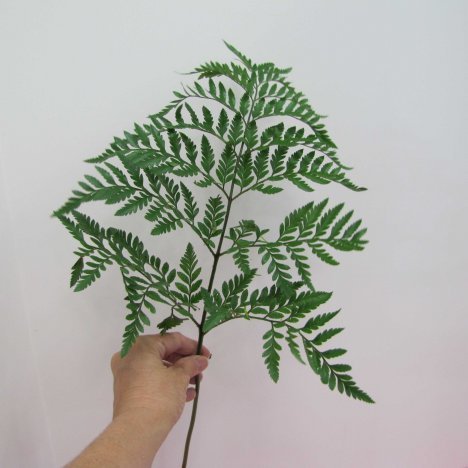 The length of the greenery stem is going to determine how large the final arrangement will be.  If you want a smaller centerpiece, keep the pieces short.  If you want a longer or wider centerpiece, extend the laterals of the greenery keeping a longer stem on both ends of the arrangement or purchase raquette bars instead.
Realize if you want a larger arrangement, you will need more greenery.  This single block of foam can sustain a large amount of greens and flowers - but you may have to add more water up to the day the arrangement is needed for an event.  Don't let the block go dry or the flowers will begin to prematurely wilt.
Here is an example of a shorter, tighter arrangement.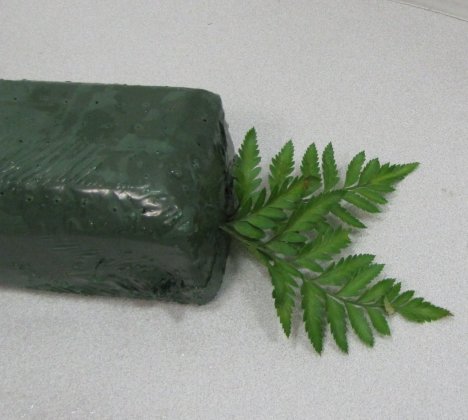 If I want a larger arrangement, I simply insert a longer stem of greenery at each end of the spray bar and longer laterals on the side of the spray bar. I then will use longer stem lengths of flowers as well.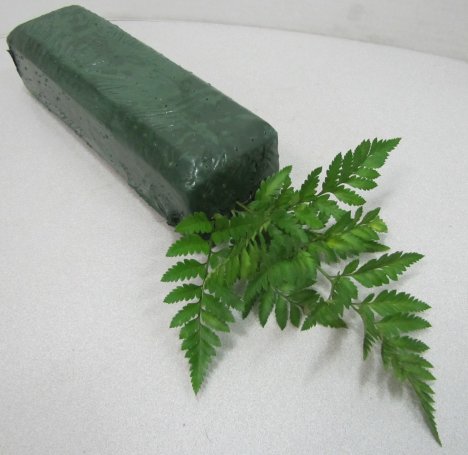 If you are creating a line arrangement for the center of reception tables, I advise that you keep the side pieces of greenery shorter so not to interfere with the glasses and cutlery of your wedding guests that are set on the table.
This way you will end up with a long and narrow arrangement that can set on the edges of a head bridal table, on narrow railing or down a long length of rectangle tables set for your guests.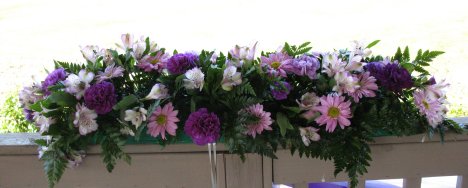 For an similar arrangement as above, I always start by inserting a variety of different kinds of greenery.