Table Centerpiece Ideas
Following links on this website and making a purchase could result in a commission to the owner of the website
To make the greening of this flower centerpiece more interesting, I'm going to add in different varieties of greens.  You may want to browse the various greens available and mix up the varieties that you like.
I love the look of boxwood, which is available both in a dark green and a variegated color.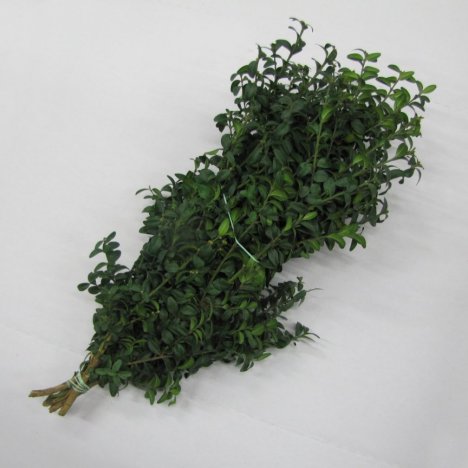 The leaves are smaller and this green holds up very well, even when greened in a couple days in advance of your event.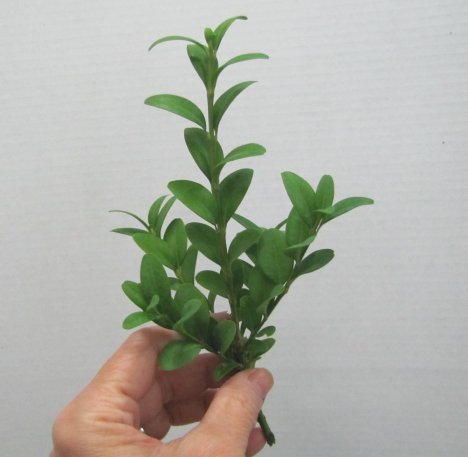 This is convenient, because you can green in all your centerpieces, keeping your flowers refrigerated or keep the flowers ready to use in buckets of water, quickly adding them in later before your delivery time.  Most greens have a lifespan  that outlasts most fresh flowers in an arrangement.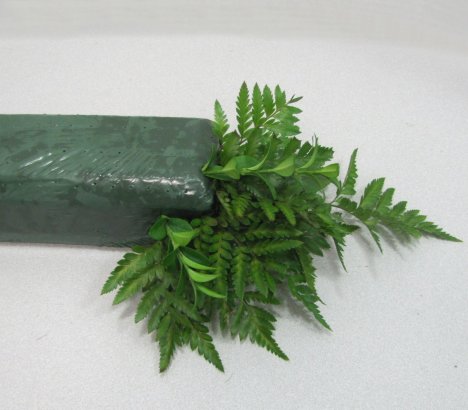 Check out the various greening technique on all my tutorials.  Usually I begin by inserting the bottom greens in an upward slant, with the tips of the fern lightly skimming the tabletop.  As I move up the greens begin to go straight out and will move in an upward angle as you green in the top of the foam.
This is demonstrated with my insertion of the boxwood as marked.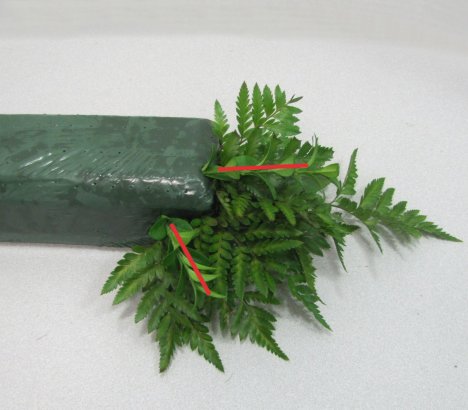 I also love the look of Salal (also commonly called "Lemon Leaf").  This lovely green features a bright green leaf with a lighter color on the underside.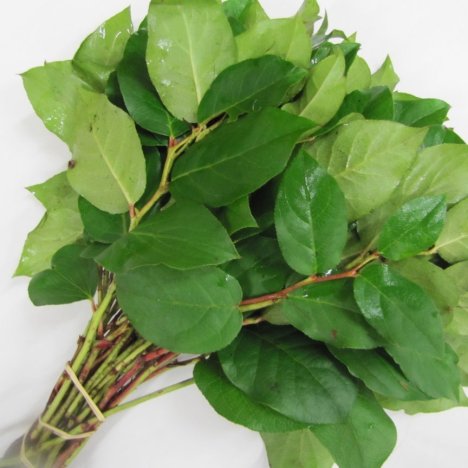 You can cut and insert the leaves singly or use the stems to create longer laterals on the ends.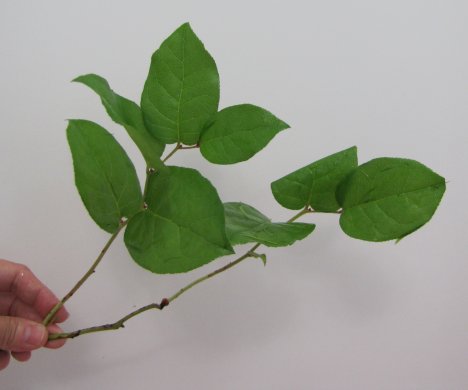 I can cluster the leaves singly in between the leather leaf, giving a nice contrast in both color and shape.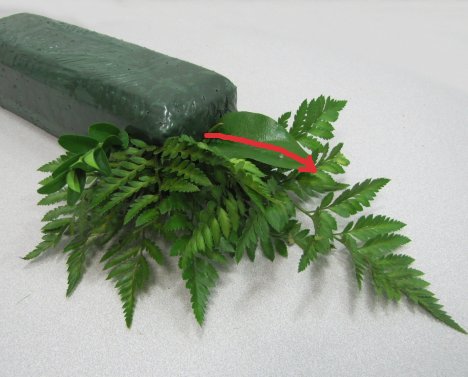 I generally do one variety of greenery at a time, but I'm mixing in the different greens as a demonstration on how nice different varieties of greens look when blended together.