succulent bouquets
Following links on this website and making a purchase could result in a commission to the owner of the website
Succulent bouquets take a little different preparation to ready the blooms for insertion into bridal bouquets.  To create a succulent bouquet, you'll need the following products: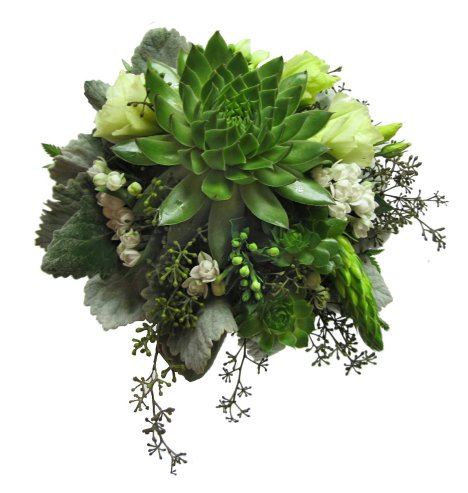 This tutorial started with an Oasis Hammered Bouquet Holder, which is available in both silver and gold, and comes in three different styles.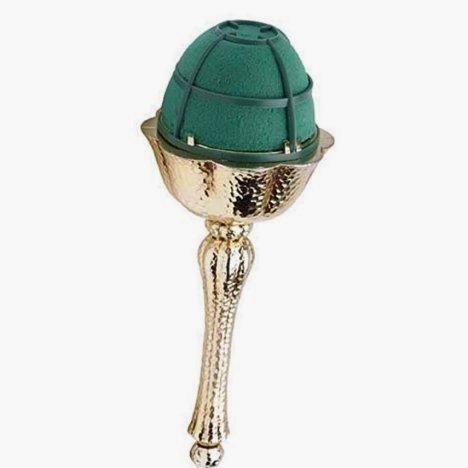 Dusty Miller is a soft grayish color, with velvety leaf.  Don't panic if all leaves aren't perfect, that is common as with any fresh grown products.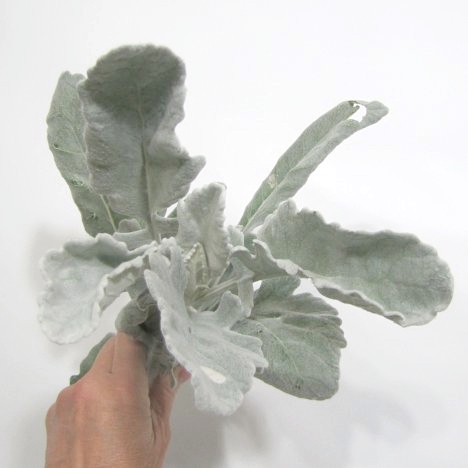 Cut the leaves apart from the common stalk and clean the bottom with a knife to have a center stem to insert into the foam.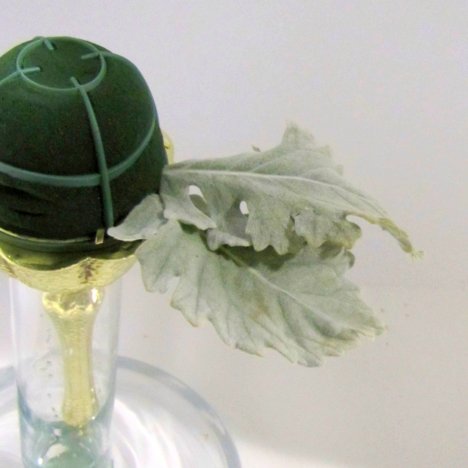 Create a collar of the Dusty Miller leaves as shown.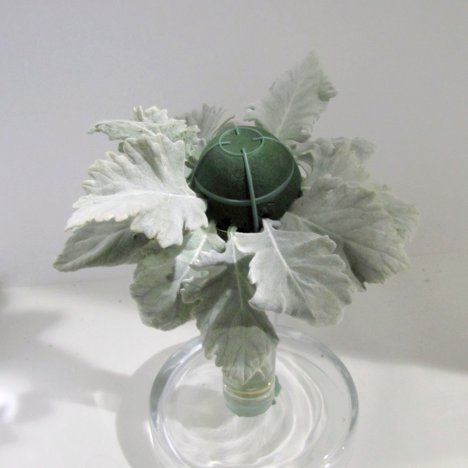 These delightful leaves give a color and textural addition to any bouquet.  They are a bit limp, however.  I'll show how to make them stand up in the design.
First I'm going to add some seeded eucalyptus to the center of the bouquet.  This comes with or without leaves, to your preference.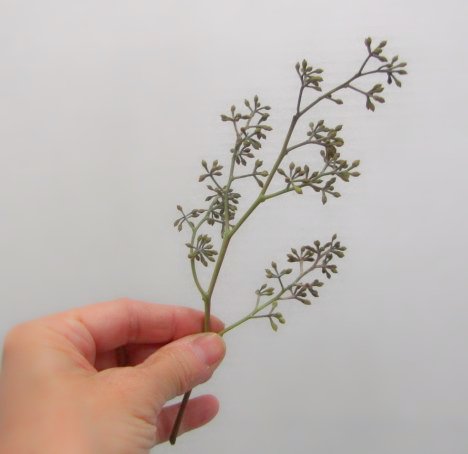 I love the texture these seeds add . . . as they pair beautifully with the Dusty Miller leaves.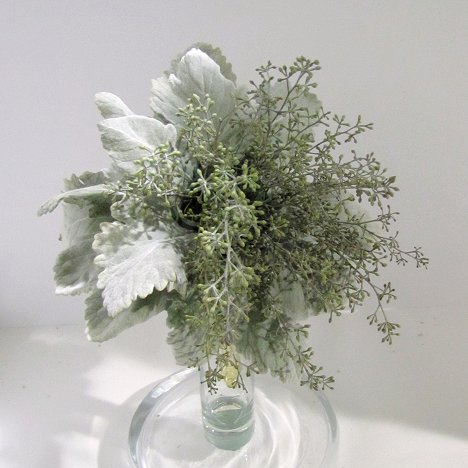 Florists have certain tools and products they use to help give the design structure and support.  Dusty Miller leaves are rather soft and don't stand up on their own, so I inserted florist greening pins on the underside for added support.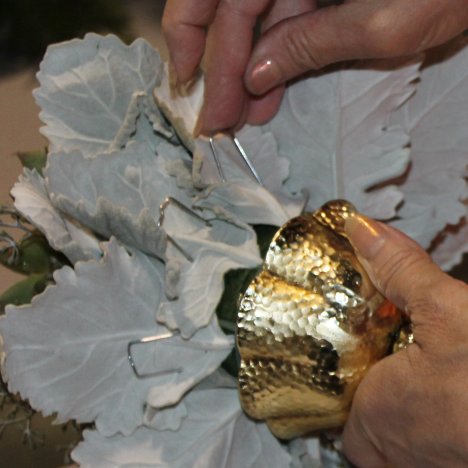 Pinned at an angle, they will help the leaves keep the rounded collar shape I desire.