small centerpieces
Following links on this website and making a purchase could result in a commission to the owner of the website
These small centerpieces last a long time as well.  This is a tropical flower called bridal protea.  It's absolutely gorgeous and I fall in love with it every time I use it.
One bunch has so many buds and flowerettes on it, with small, needle like leaves.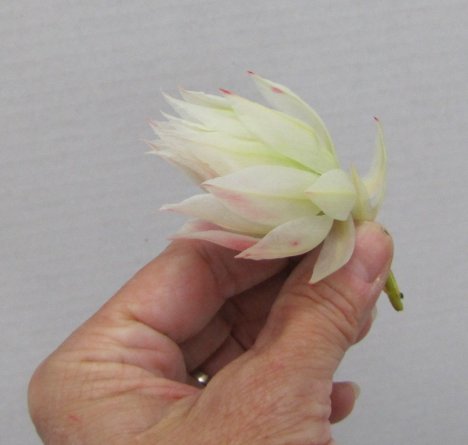 I just quickly tucked a few of these flower heads in between the naked seeded eucalyptus.
Put them in at random . . . don't try to be too exact.  The casualness is part of the charm of these small pleasers.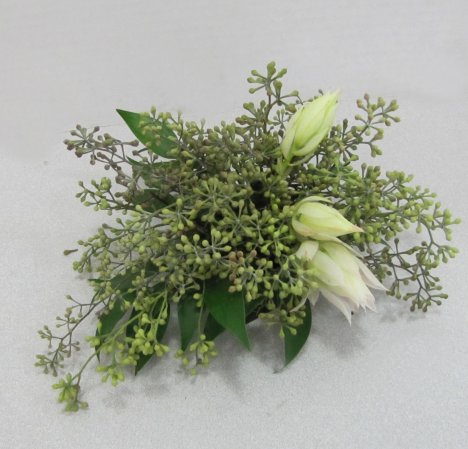 Once I insert some around all sides, I'll move on to my focal flowers.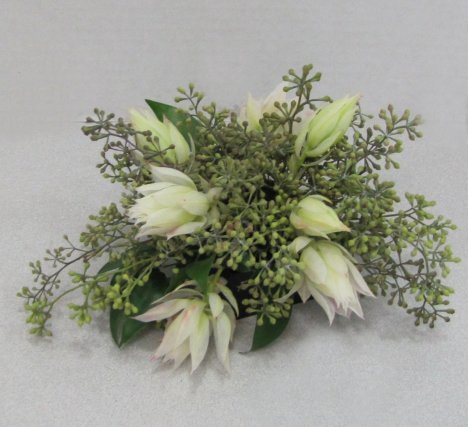 These table decos are so small that it just takes one or two roses to complete the centerpiece.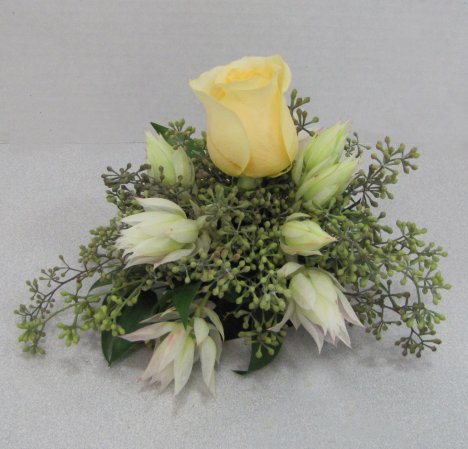 Make one stem a little taller than the other and stagger them as shown.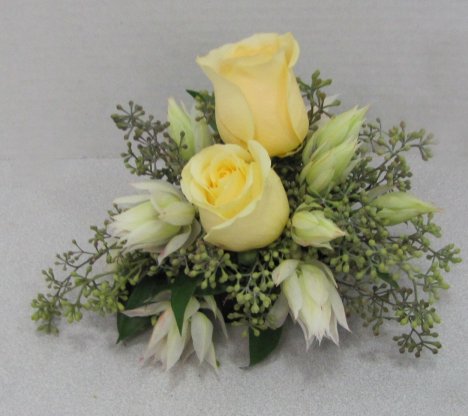 I can think of so many ways to design these sweet little containers.  They are so convenient with the container already filled with foam.  All you have to do is soak them and start designing!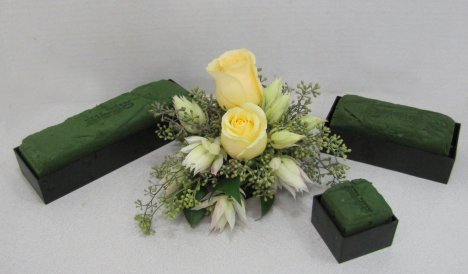 I wanted my hand in here for you to get a sense of the size of these containers.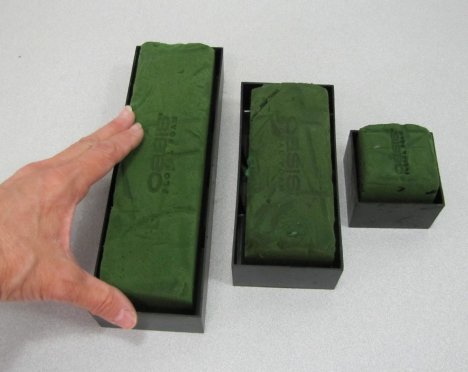 The hard impact plastic can be sprayed a different color with craft paints.  Design Master is a brand I trust and use with fresh flower mechanics.  They come in many different shades.  Check it out on Amazon.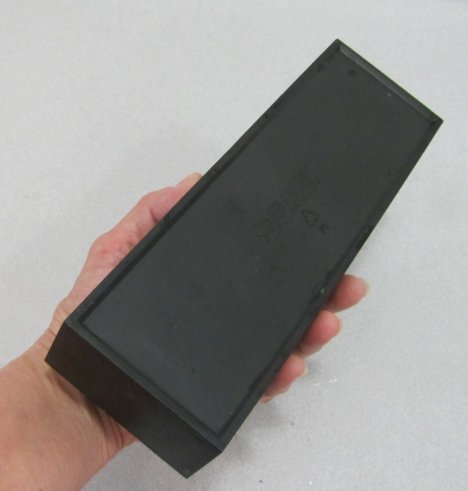 You can also cover with fabric, sponge paint and so much more.  Just be sure the finish adheres if the surface gets wet.  Design Master stays on even with moisture.
Design Master Paint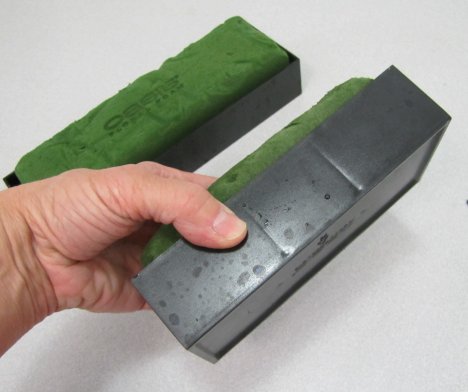 Here are the sizes available - depending on the size depends on how many comes in a box.  The round comes 4 to a box.  The small square deco comes 24 per box.  The medium rectangle comes 16 per box and the large rectangle are 12 to a box.  Check them out in my store for more information and pricing!