easy centerpiece
Following links on this website and making a purchase could result in a commission to the owner of the website
An easy centerpiece that has lots of "ohhhhhh" value!  These mini deco containers are just the right size for break away centerpieces - but oh, so easy to make.  Break aways are centerpieces that have several different components, instead of one large arrangement in the center of the reception table.
For this easy design, you'll need the following products:
These mini deco containers come as a set of three pre-filled with Max-Life florist foam.  You have a choice of round, rectangle  and a slightly larger rectangle.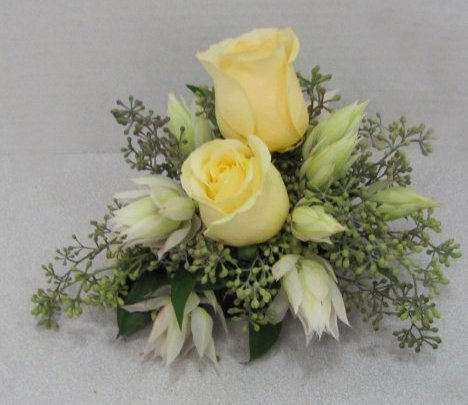 Although the containers are small, you will quickly realize how amazing these would be on long wedding reception tables, tucked between candles and dinnerware.

I'm going to show you how quickly this little block of foam can be made up (literally within minutes!)
Find some greens you like.  For this demonstration, I chose Italian Ruscus.  
Cut the laterals into smaller pieces for these arrangements.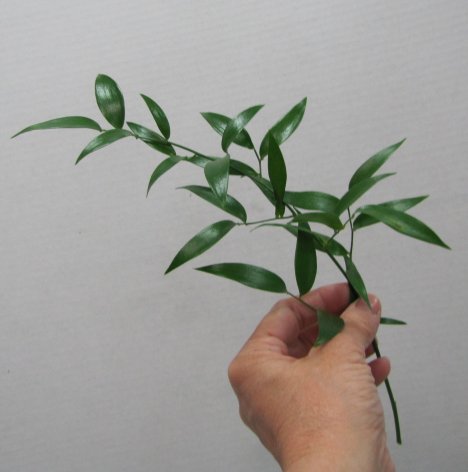 I'm going to create a casual two rose centerpiece, so I start by filling in with a few greens.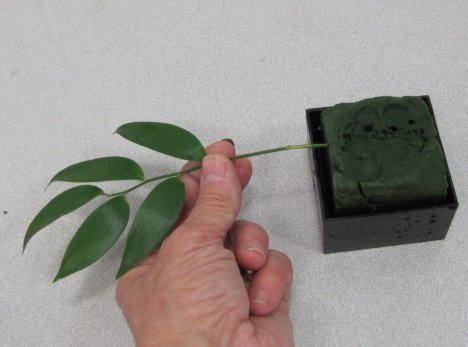 These don't have to be exactly the same length . . . let your creativity go wild!
Quickly the greening begins to take shape.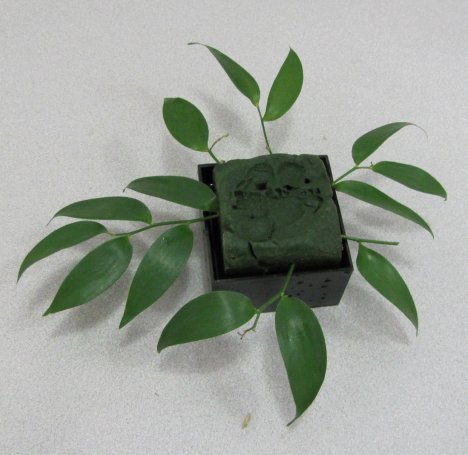 Now I'm going to add in some naked seeded eucalyptus.  This is very popular with brides for both bridal bouquets and attendant's flowers.  If you buy the regular seeded, you can use the leaves in your bouquets and set aside a few of the seeds for these easy centerpieces.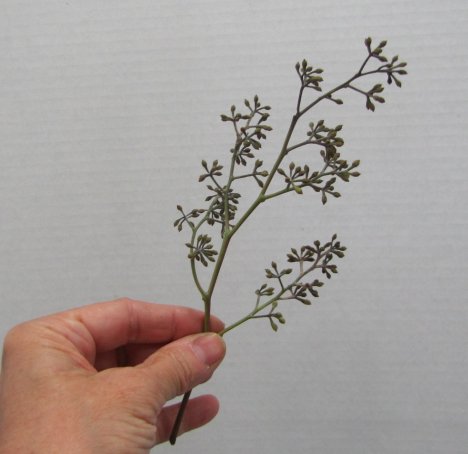 Again, I'm just putting a few random sprigs of the seeded eucalyptus all around the foam.  Both the ruscus and the seeded eucalyptus have slender stems, so they work well in these designs.
Keep adding in more as you fill in with the bulk greenery.  Check out other kinds of greenery that would also be fun to use.  Look for mixed boxes to give your designs a unique look.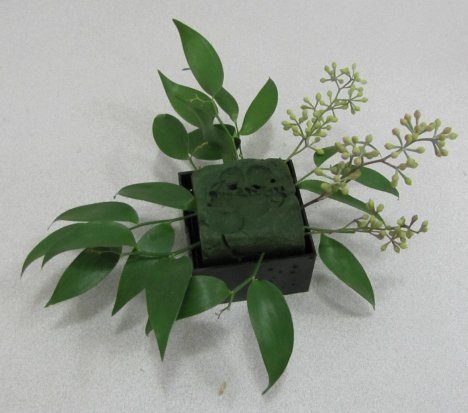 Now I'm putting some of my stems straight up.
Make a few of the stems longer, so they can sweep downward, grazing the table top.
As you can see, it was so quick to fill this in.  Now all it needs is a two or three stems of flowers.