Satin and Tulle Pew Bow
Following links on this website and making a purchase could result in a commission to the owner of the website
With your first two loops now created, you are going to repeat the same steps with each layer of ribbon.
With the first two twists held firmly between the thumb and forefinger, you create another loop that will be directly under the first loop.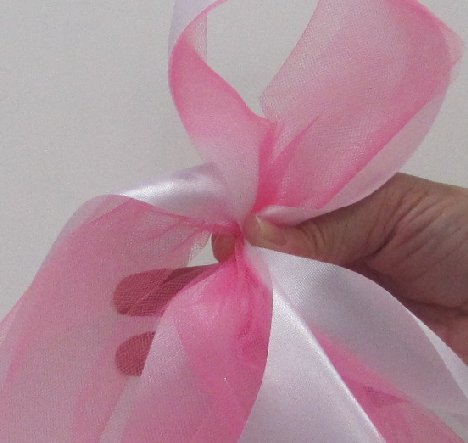 Create a loop with the satin and the tulle, and , giving it a twist, add the twisted portion to the others held between your thumb and index finger.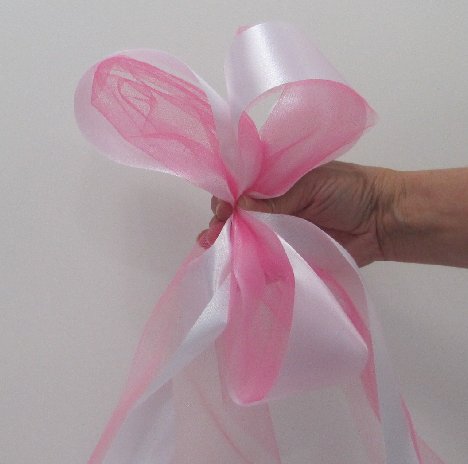 I create my fourth loop, give the ribbon and tulle a twist, and then pinch it between the thumb and forefinger.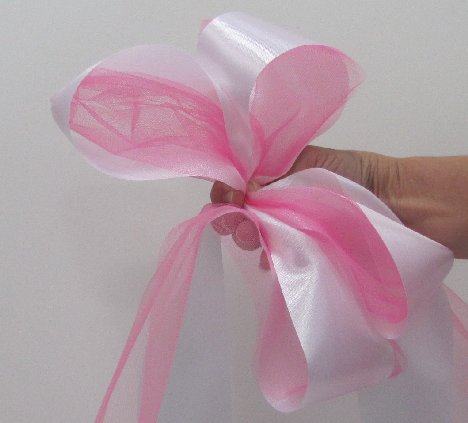 I do know this much tulle and ribbon can get rather cumbersome and difficult to hold, but it gets easier with practice.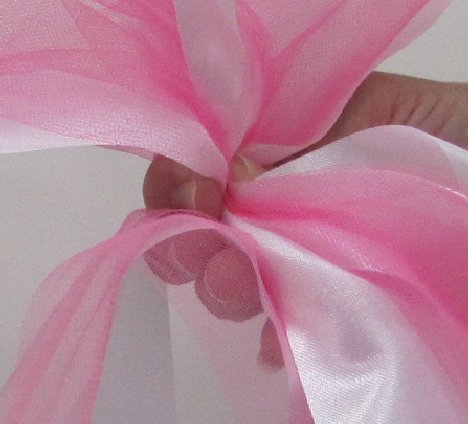 I now have four loops, with the contrasting tulle sandwiched between each layer of satin ribbon.