Purple Wedding Flower Bouquets
Following links on this website and making a purchase could result in a commission to the owner of the website
An alternate look to the teardrop bouquet is skipping the white and inserting different shades and hues of purple.  FLORIGENE growers are well known in the flower industry for breeding a delightful range of carnations from the palest lavender to a dark midnight purple.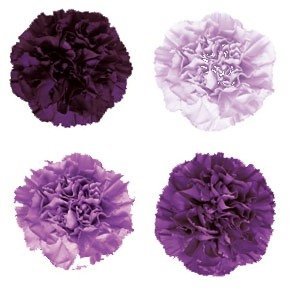 They are available in all shades in both Standard carnations (large single head) and spray carnations (smaller spray of 3- 4 blooms per head with buds).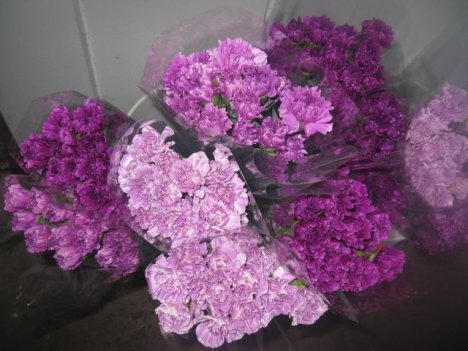 I didn't use the very darkest in this sample bouquet, because I wanted the hues to blend from one shade to the next.  But you can certainly mix and match the color preference that you like best since I sell my fresh flowers in single bunches.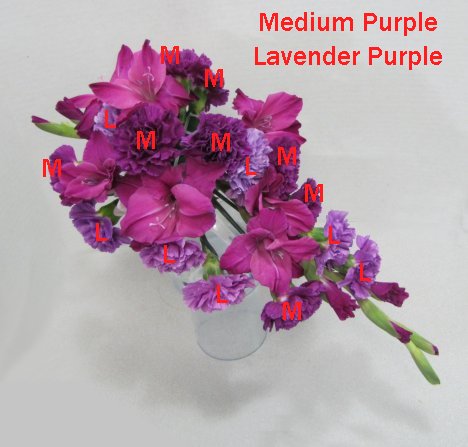 One trick to designing with carnations is to insert your overall flowers first (like above) and then begin to "layer" the flowers on top with a contrasting color.  These flowers will end up at different depths. Doing this will create more depth contrast in your overall design, especially since they are all carnations.
Another great trick is to add in miniature carnations, introducing size differences with the same flower shades.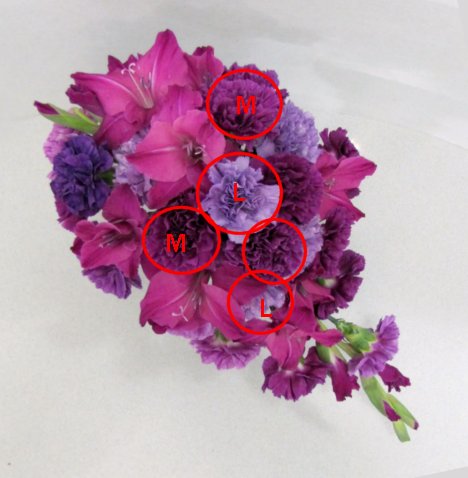 So although this bouquet is basically the same construction as the one with white hydrangeas, you achieve a totally different look.  You could create the one in white for the bride and the ones with solid purple hues for the attendants.