Purple Wedding Flower Bouquets
Following links on this website and making a purchase could result in a commission to the owner of the website
Here are the two final bouquets - so similar in shape and design - but with contrasting looks!  You may choose to create the bride's bouquet in white . . .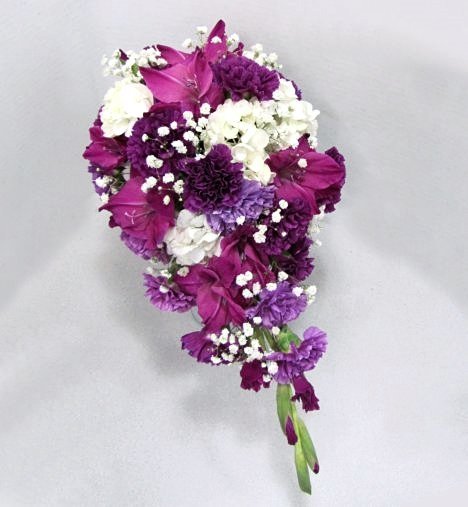 while the bridesmaid's carry a smaller version in all purple hues!
For assurance that every bloom stays in place (dreading that "flower fallout" that can happen on the trip down that matrimonial aisle!) I use Floralock.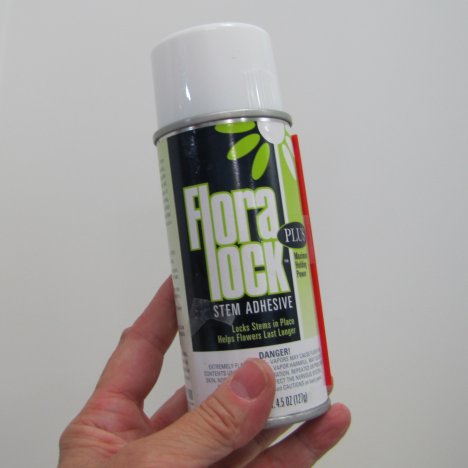 Florists used to have to run a long wire up through the cascade and hook it onto the bouquet holder so the heavy flower cascade didn't fall down.  Now we have Floralock, which comes with a long red nozzle that fits into the spray nozzle on the can.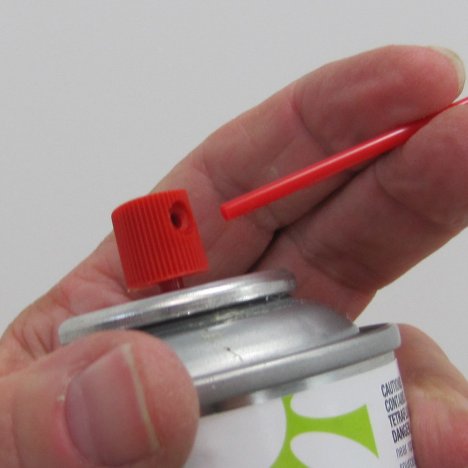 Shake the can throughly so you can use every last bit of adhesive possible!  Make sure the red tube is fitted tightly to the can and then insert in between the flowers so the spray is directed right where the stems are inserted into the bouquet.
Use short, quick bursts, taking care not to overdo so that adhesive starts running down your bouquet. This could cause a sticky handle.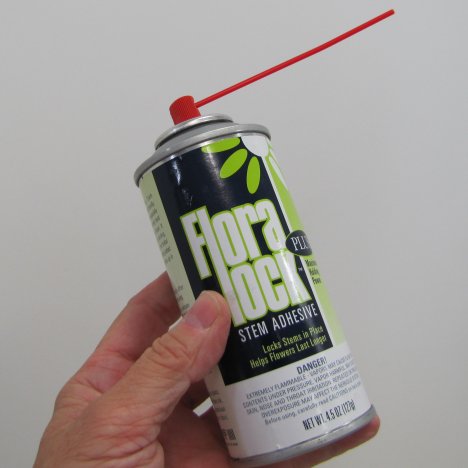 Be sure to rewet your bouquet foam every day.  This many live flowers are very thirsty and can suck the moisture out of the foam before the wedding day if you aren't vigilant on re-watering.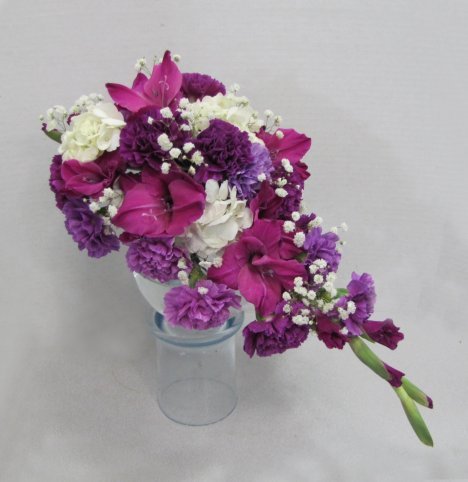 As added protection, I always use a flower sealant like Finishing Touch.  This is a great product for DIY brides that are designing out of their homes.  House refrigerators and home air conditioners are designed to take excess moisture OUT of the air.  Professional floral coolers put humidity INTO the air, keeping the flowers hydrated.
This sealant will seal the petals, locking in the moisture and helps slowing the transparency process that deteriorates flowers.  This is the one product I consider at "must have" if working with fresh flowers.