pumpkin centerpieces
Following links on this website and making a purchase could result in a commission to the owner of the website
Pumpkin centerpieces have a shorter life span than a normal flower arrangement.  You can increase the life of your design by storing your pumpkin outside in the cooler air at night time and also by sealing the inside of your pumpkin.
I use a floral adhesive called Floralock, simply because flower adhesive is designed to cling to wet surfaces and seal them (even when refrigerated!)
I shake the can well and spray thoroughly inside the cleaned pumpkin.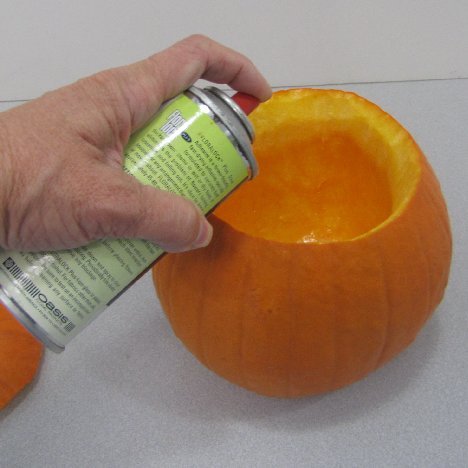 I'm going to use florist wire to secure in the Oasis florist foam to the pumpkin container.  Designers usually use greening tape for this, but the slick surface of the pumpkin doesn't let the tape adhere well.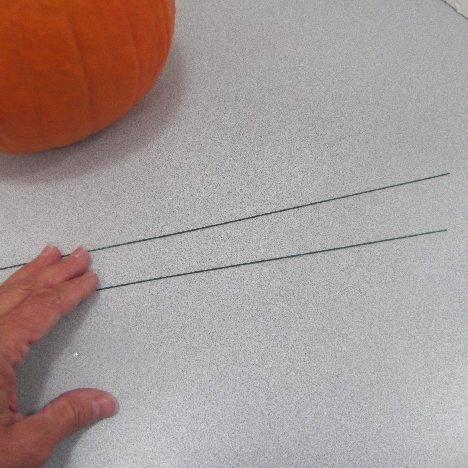 Instead I simply use a piece of 24 gauge wire an insert it deeply into one side of the pumpkin.  If you wish, pull it up thru and twist the cut end around the standing wire.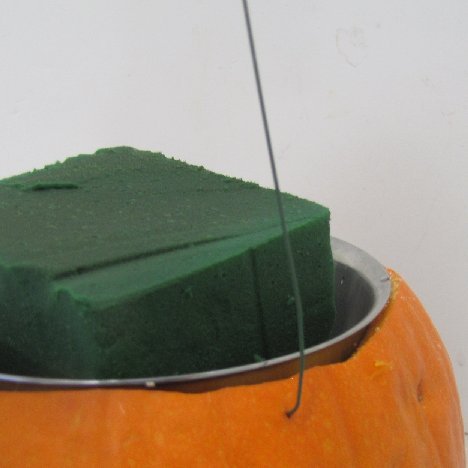 Repeat the same for the other side, looping the wire tightly across the top of the florist foam.