pumpkin centerpieces
Following links on this website and making a purchase could result in a commission to the owner of the website
Pumpkin centerpieces look glorious on Thanksgiving tables.  The next flower is an Alstroemeria.  I using this accent flower for this pumpkin centerpiece.  Note the long lateral stems cluster on the top of this single stalk.
I actually cut each stem off to use separately in the flower design.  Not all colors of the Peruvian Lily have these nice long stems, but I'm going to take advantage of it for this design.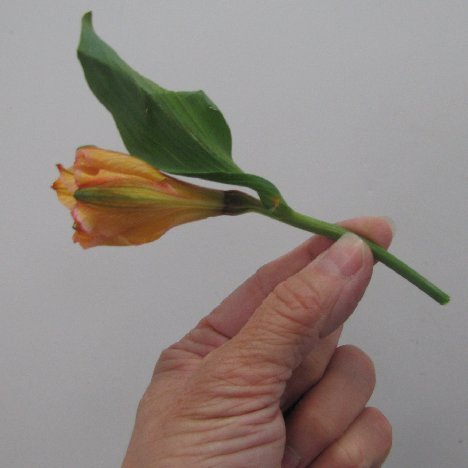 Gently work the stems into the foam, taking care not to crush the stems during insertion.  Put your fingers close to the foam and take care in pushing the stems and little at a time.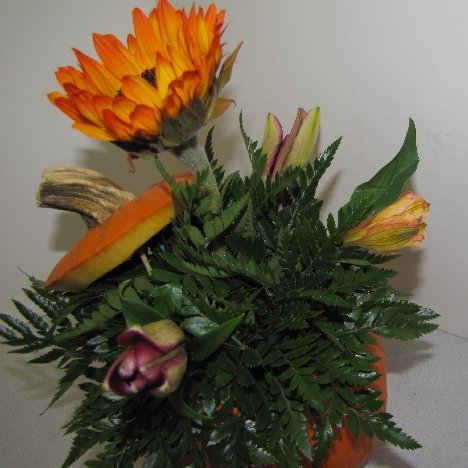 I take advantage of the nature curve of the flowers, just as I did with the greenery.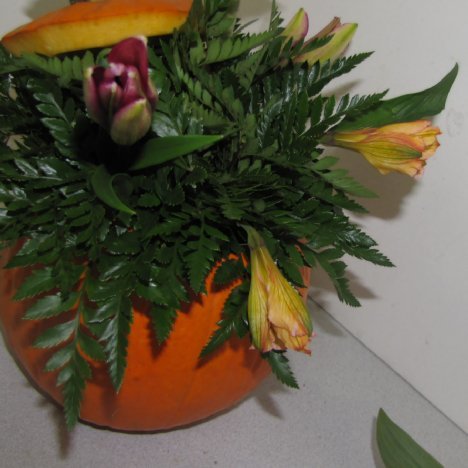 Insert the flowers randomly around all sides of the flower design.

Whether designing pumpkin centerpieces or an arrangement for anything else, you need to leave to work with the natural look and curve of your flower stems.
Don't forget to tuck some flowers UNDER the pumpkin lid.
I usually fill in one type of flower, then the second type and so forth.  This allows you more balance to your arrangement unless you are doing a clustered (pave type) look.

Many flowers have a natural curve to the heads.  Work with this look to your advantage.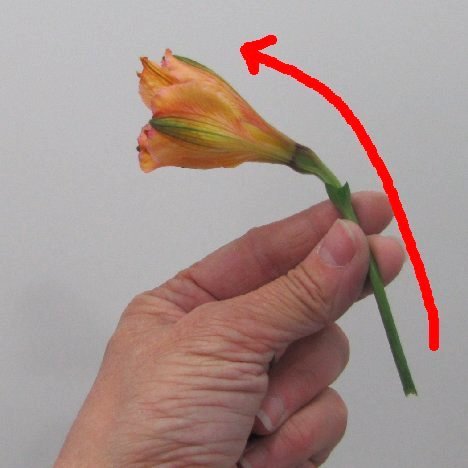 I'm also taking advantage of the longer stems on this alstroemeria, putting it in the top center of the design.

See how the natural curve works to an advantage?  Flower heads should face outwards, starting straight up at the top and then beginning to take a curve downward.