prom corsage
Following links on this website and making a purchase could result in a commission to the owner of the website
With a prom corsage, hold the greens for a few seconds to allow the glue to set up.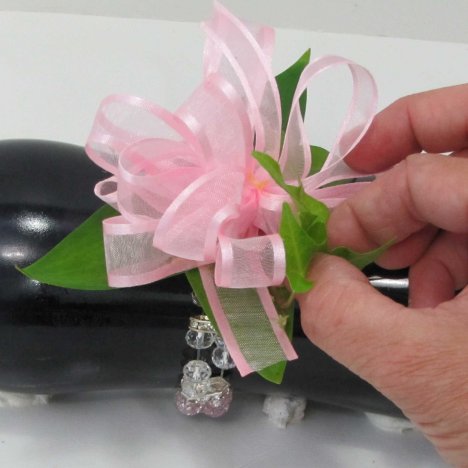 Fill out the corsage with several sprigs from different angles.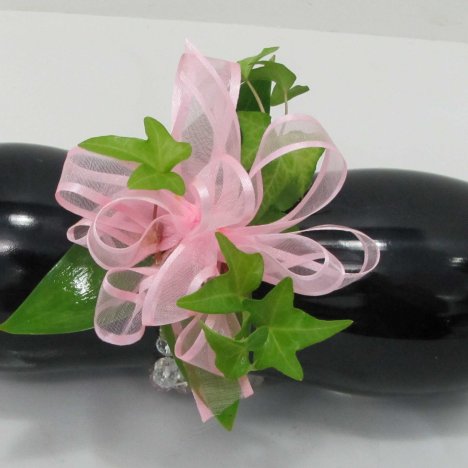 When you make a corsage with gladiolus, you get an exotic look rather like an orchid.  Take care to wash your hands before touching the blooms, otherwise the oils on your fingers may deteriorate the flower heads.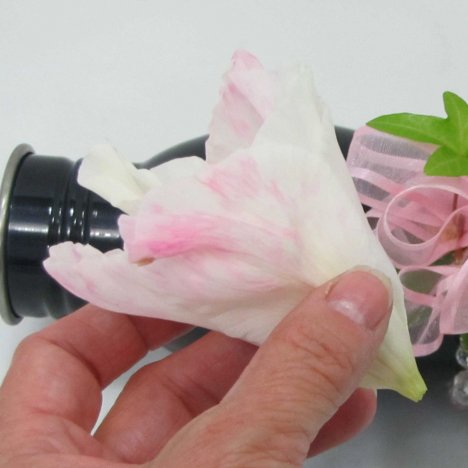 The larger blooms may need to be wired, since you may need to "shorten" the flower head so it isn't overly large in the corsage.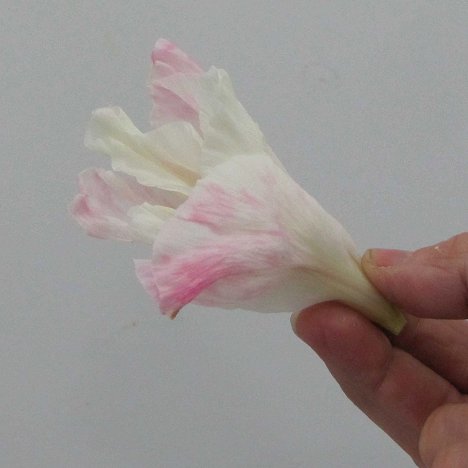 I pierce the head laterally.  Go high up from the stem end with a 26 gauge wire.

Bend the wires down gently, taking care not to split the flower head apart.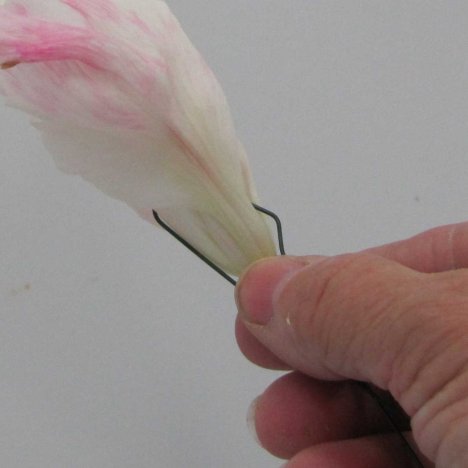 I then inserted a second wire in the other side of the flower head.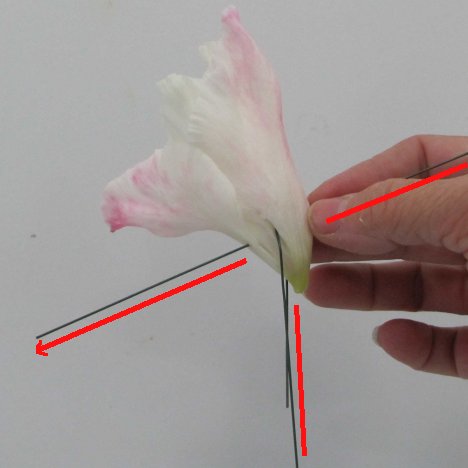 Bend those wires down as well - again - try not to shred the delicate petals.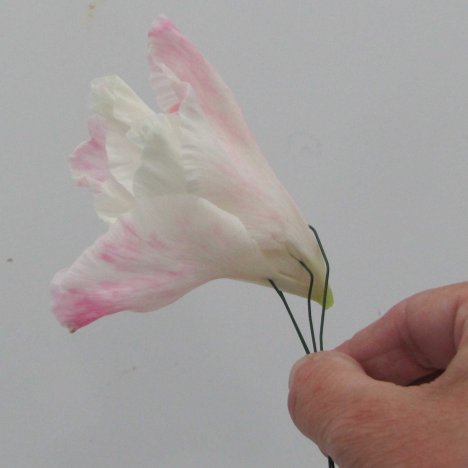 I wound florist tape around the wires (loosely the first wrap) then tightened it up and continued down the stem.

To make a wrist corsage with oversized flowers (like the gladiolus shown below) you have to virtually "cut down" the size of the blooms. 
After wiring and taping, you can see that the long flower head is only about half the length it was before.
If you are using buds, they are so tight you can generally cut off the excess, dip the cut ends in glue and put directly into the corsage.
The more open flower heads, however, may fall apart if you don't secure them with wire and florist tape.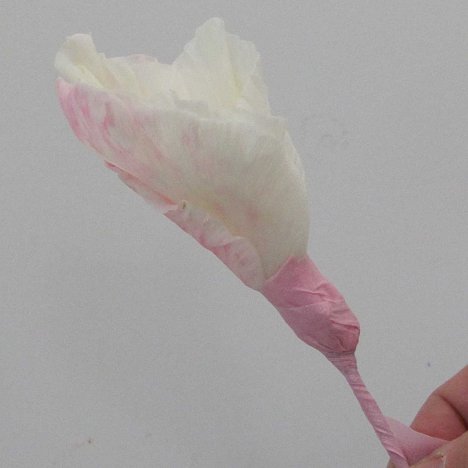 Once taped, I cut off pretty short with wire cutters.  Again - I'm trying to keep the size of the flower head short.
Now the gladiolus bloom is ready to glue into the corsage.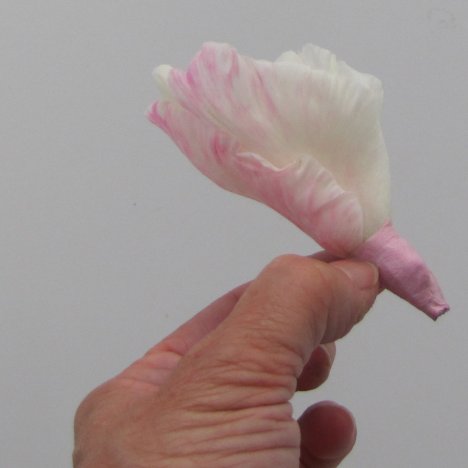 Use the tube glue and spread it generously on the base of the flower.  Be careful not to get any of the glue on the petals.

Learning how to make a corsage proportioned to the wearer's wrist size is  important.  After wiring and cutting down on the size of the bloom, I applied glue to the stem and buried it deep into the bow, between the ivy sprigs.
Hold for a few seconds to be sure the glue has attached.
The floral adhesive will continue to dry, so be sure the flower is placed exactly where you want it before you let go.  Try not to move the corsage too much so the flowers won't shift during this drying period.