Pew Decorations Holder
Following links on this website and making a purchase could result in a commission to the owner of the website
Two things always need to be foremost in your mind when decorating pew ends.  The first is to always protect the finish of the pew itself.  The second is, if using fresh flowers, provide a water source!  
Time after time I see beautiful water loving flowers (like hydrangeas) tied to pews and they look stunning in the photo.  But . . ah . . they wilt easily.  You can march down the aisle proudly in the afternoon only to find the flowers you tied to the pews that morning looking rather sad.
It's great if you have a team of flower designers attaching your fresh flowers the hour before the wedding vows are spoken, but most DIY brides are in a time crunch.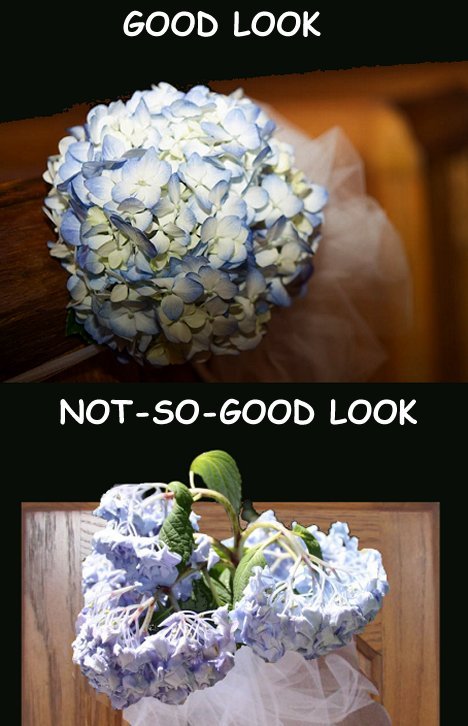 There are a variety of clips and cages that can be used, giving your flowers a water source and leeway time to decorate the church earlier and not worrying that your gorgeous pew decor is going to be sagging before the ceremony is over.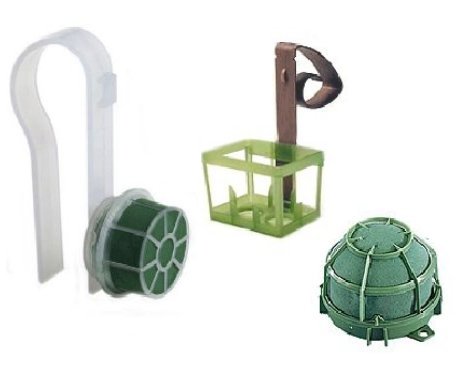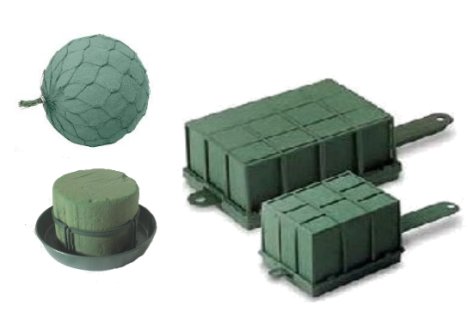 You always start with "float soaking" your foam.  (Allowing it to sink slowly into the water rather than forcing it below the surface.)  When using fresh flowers, always add a flower food to the water.  This simple step extends the life of wedding flowers.  This is always important, even more so for DIY flowers which are not resting in a florist's cooler while waiting for the wedding day.
This tutorial is going to be using a small floral clip and cage.  The greening and flowering steps are basically the same for all the different styles of clips.  What is important is that you go and take a look at your church and see which style is needed to hold your flowers securely to the pew.
Some may have to be tied on with ribbon.  That is not a problem, you just thread the tulle or ribbon thru the cage before inserting the foam.  (Hint:  Tulle repels moisture better than satin ribbon).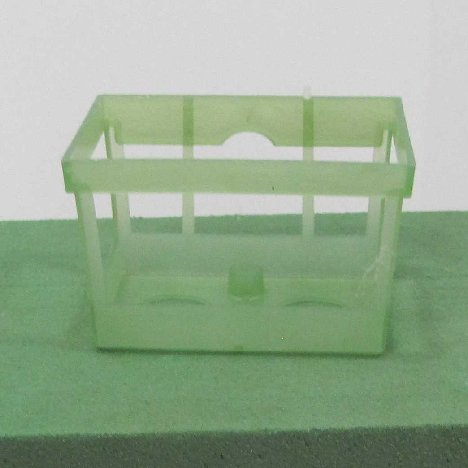 After soaking a brick of Oasis foam in water treated with flower food, I simply press the cage onto the brick hard enough to make an impression.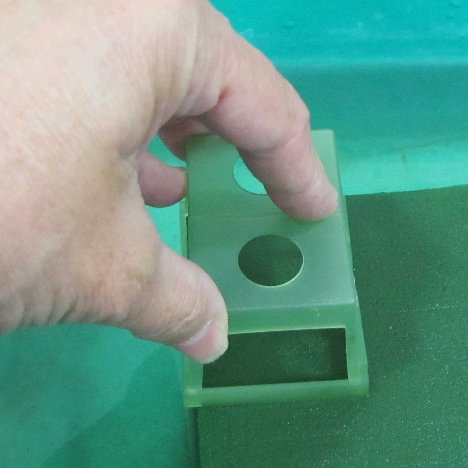 This will give me guidelines on how big to cut the foam.  (If doing a large quantity, you can press and cut all the blocks needed out at one time.)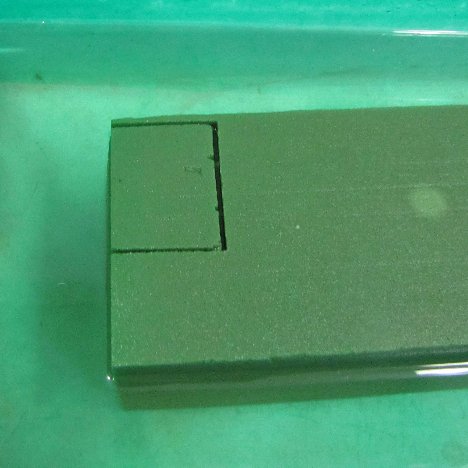 The blocks don't have to be perfect, just make sure it fits snugly into the pew cage.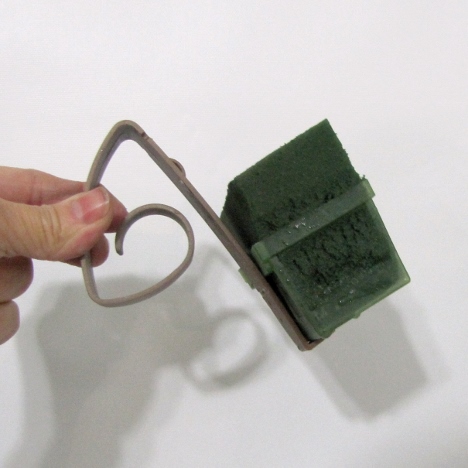 Here's what the clip will look like right before you're ready to design.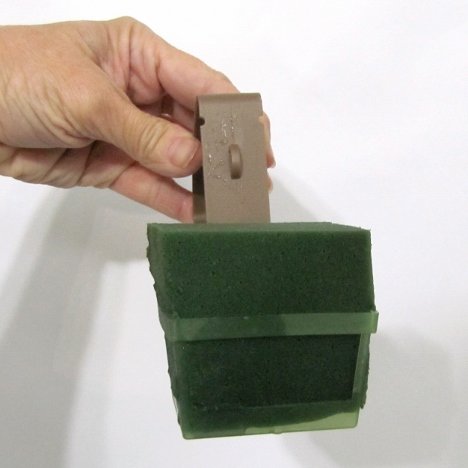 Keep in mind that a large flower will suck a lot of moisture out of the foam each day.  If you make it up more than one day in advance, be sure the foam is resoaked each day.  You do not want it DRIPPING wet on the wedding day - otherwise it could cause a moisture damage on a wood pew.