Peony Wedding Bouquet
Greening with Leather Leaf Fern
The bouquet holder must be secured in a vase or narrow necked container that is weighted down with rocks or marbles.  The design can become heavy with the weight of the foam and flowers.  It must be secured so it doesn't topple forward as you are designing.
My basic greening choice is usually leather leaf fern  This versatile greenery is common in every flower shop.  It is inexpensive and is available all year round.
Many top wholesale flower sites offer greenery - but at either ridiculous prices or requiring the customer to buy large quantities.  To make the customer buy 10 bunches (and invest nearly $100!) is silly.  That is a lot of greenery unless you have a large wedding with huge church florals or a lot of reception centerpieces to green in.
To suggest that 10 bunches normally sell retail for $150 ($15 per bunch) is about three times what a bunch sells for in a normal retail flower shop.
Save money and order your fresh flowers by single bunches.  Claims of "free shipping" isn't really free if you are forced to blow your flower budget on a lot of unnecessary flowers or greens.
In reality, this bouquet only takes 2 or 3 leather leaf stems to green in this cascade bouquet.  That means one bunch can green in 7 or more bouquets.  If you bought 10 bunches, you'd have enough to green in 70 cascade bouquets!
The individual fronds can be easily cut apart with a floral knife for a clean cut that inserts easily into the wet floral foam.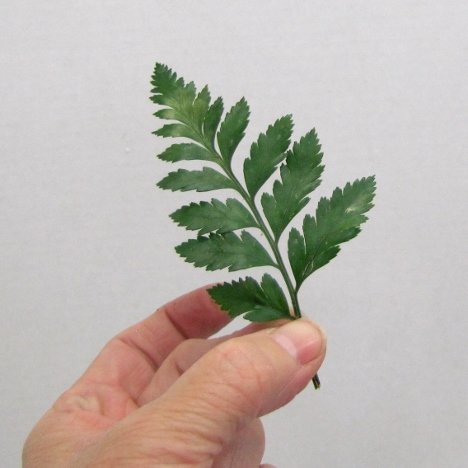 Framing in the greenery will establish the final size of your bridal bouquet.  Remember the tips of the flowers will usually extend slightly beyond the greenery.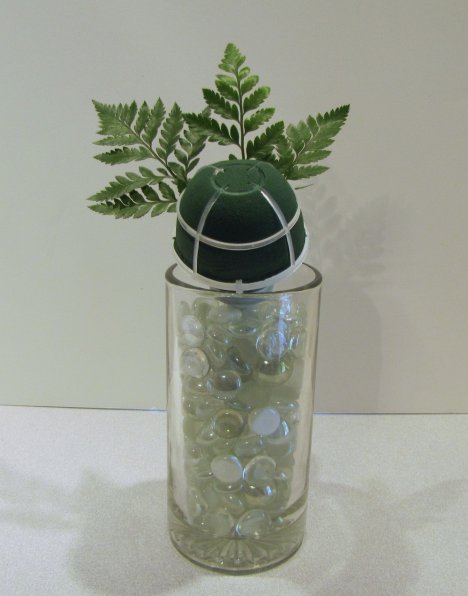 Leather leaf quickly fills in the desired shape.