orchid corsage wire
Following links on this website and making a purchase could result in a commission to the owner of the website
For now, I set the taped cymbidium orchid aside, inserting the stem into a brick of foam until I need it later. Now I continue on to create some decorative accents for this corsage.  Anyone can make a corsage by taping a flower and leaves together.  (Well . . . most anyone . . ).  It's the creative additions to your corsages and boutonnieres that will give it a stamp of professionalism.
Malleable wire in lots of different hot colors is a popular accent to wedding flowers.  It can be molded into different shapes, coiled around bouquet handles, fashion armatures to support bouquets and used in many other creative ways.
This type of wire works beautiful with cymbidiums, because you can make the accents as large as you need to fit the bloom size.  Here I cut about 6" of the decorative wire to mold into a leaf shape.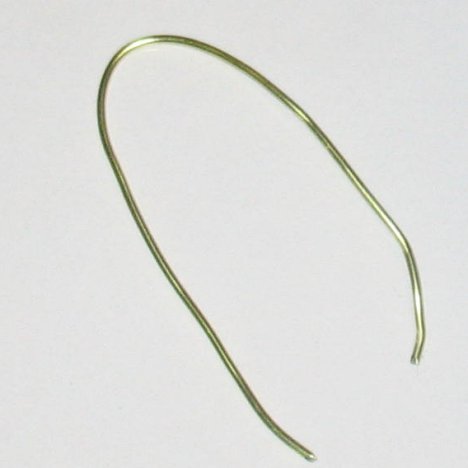 Let your creative juices take over.  You can create coils, leaves or other beautiful shapes.

I tape the bottom of the leaf shape with florist tape, and then use a 26 gauge wire threaded through the leaf to create a stem.

Bend the wire down over the taped ends of the colored wire.

Tape on down the stem, concealing the bare wire.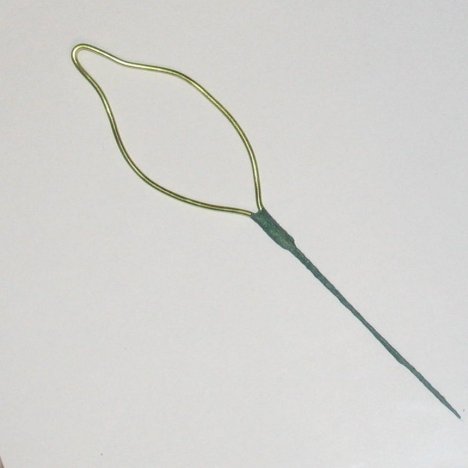 If you are doing several corsages, do all of this work at one time.  It's much faster doing an assembly line of similar work that trying to create each corsage one at a time.
Tape two leaves together, angling one outward and a little lower than the first leaf.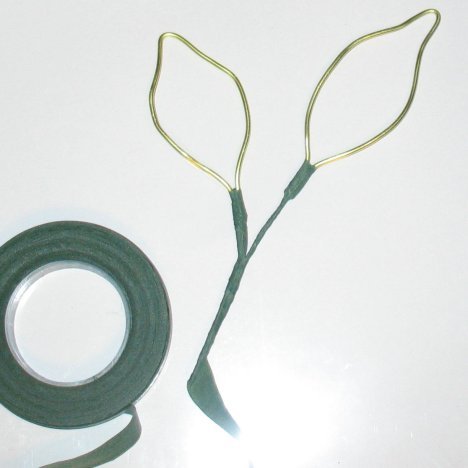 Let's make this corsage more interesting by adding in some beaded pearl wire.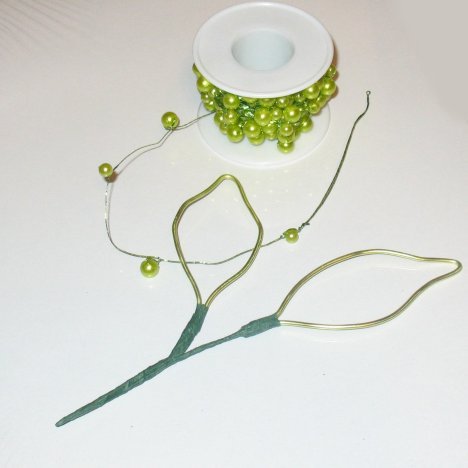 I just cut and added a coil of this colorful wire behind the shaped leaves I made from the decorative wire.

Add as many coils as you would like.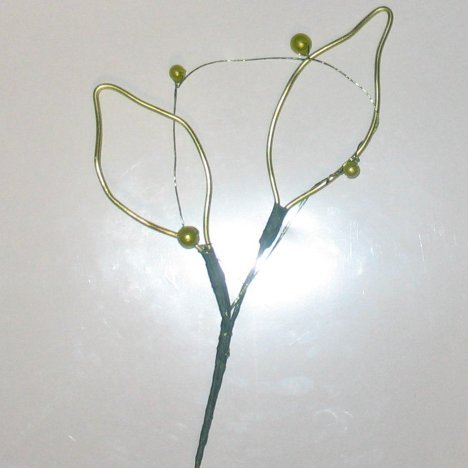 You can also give it a different look by twisting it and coiling it around the shaped leaves.

Just be sure you make it large enough to frame the outside of your cymbidium orchid.  These extra large blooms can often hide decorative additions if you don't take care.

You can make a simple corsage special with the addition of a little sparkle and glitz.  Let's continue by adding a second color of wire in a slightly smaller gauge.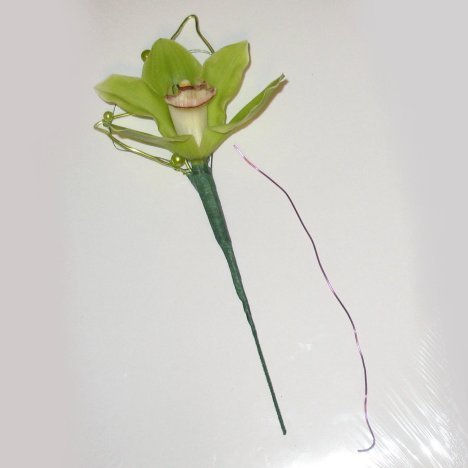 I'm also going to add in some shine with a few strands of bouquet jewels.  There is a wide variety of jewels, buttons, rhinestones and pearled accessories to choose from.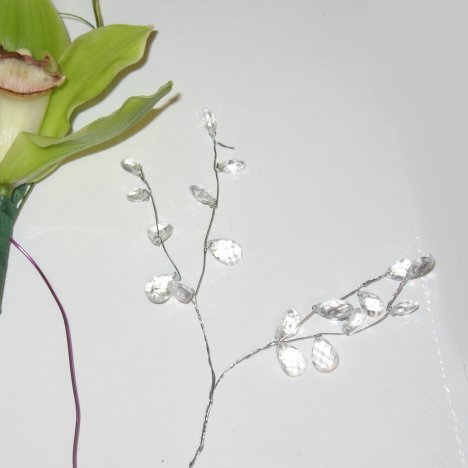 Again, I make sure that the jewels are long enough to peek around the outer edge of the cymbidium, framing the custom wire leaves and beaded pearls.