making a corsage
Following links on this website and making a purchase could result in a commission to the owner of the website
When making a corsage with mixed flower varieties, you have to pay attention to the size of the flower heads.  Tape the second carnation into place.  These flowers are referred to as "secondary" flowers - while the roses (the largest) are considered to be the focal flower.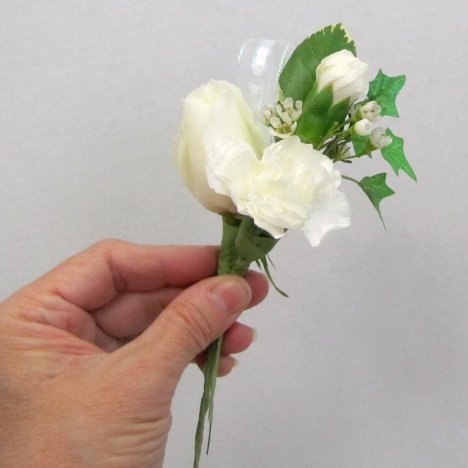 Note that the carnation is taped on the right side and the head dropped down a little lower than the rose on the left.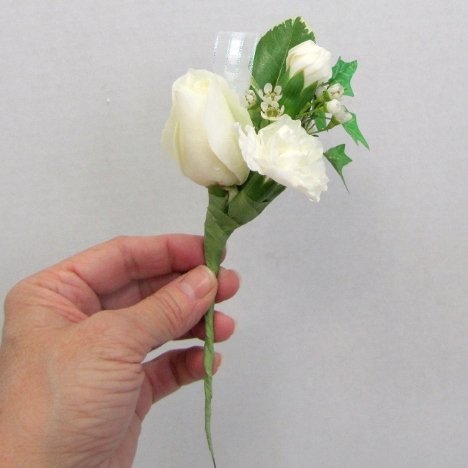 From the back you can see the corsage is staying flat.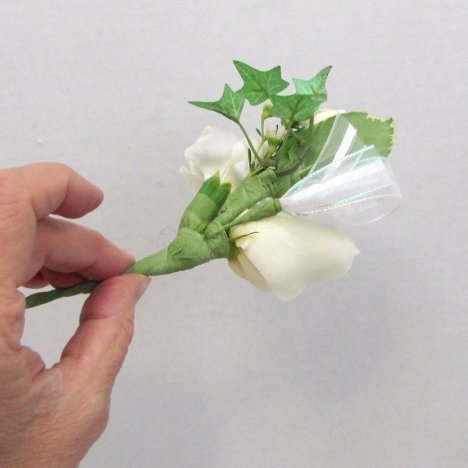 Now I'm going to add an Israili Ruscus leaf, placing it behind the open carnation.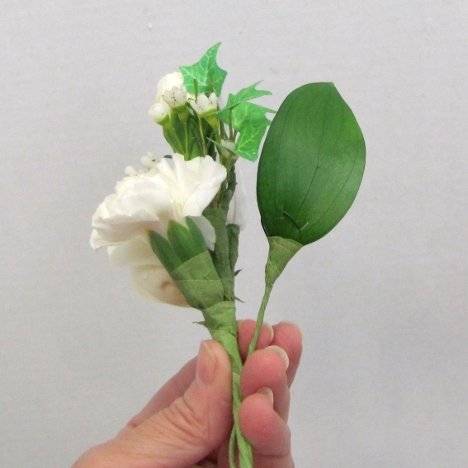 Secure into place with floral tape.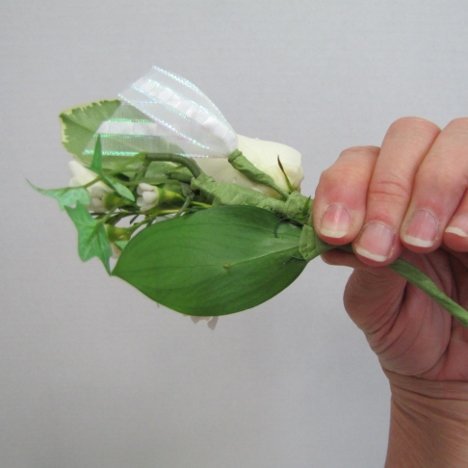 The stem of the leaf is actually going to cross under the corsage stems in a definite "X" pattern.  I want the flowers to spray out gently from the top, not be straight up and down.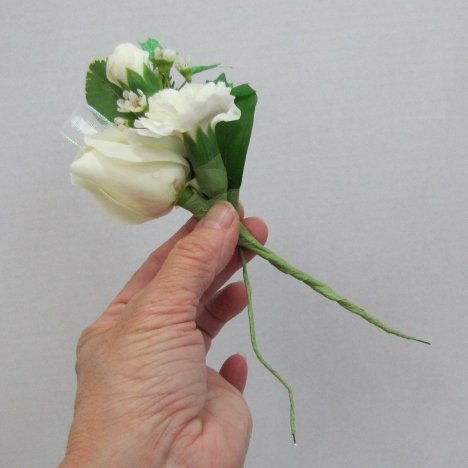 I bend the leaf wire around, tape into place and cut off the bulkier wire stem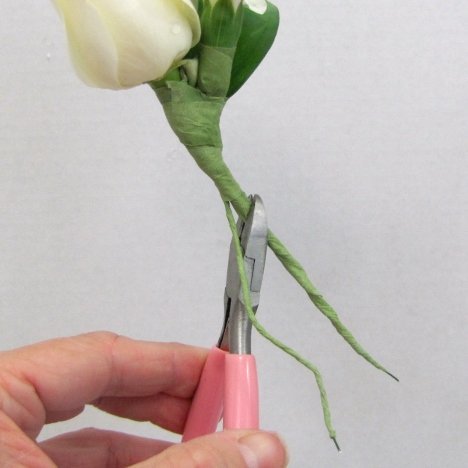 Always be sure the cut wire edges are covered securely in corsage tape so they don't snag clothing or scratch fingers later.