how to make your own bouquets
Following links on this website and making a purchase could result in a commission to the owner of the website
You can make your own bouquets by following my many easy tutorials.  I show how to make hand ties, flowing cascades, round, crescent and pomanders.  Do not dwell as much on the color of bouquets for ideas, but choose first the style.  Most bouquets can be made over in different color or by substituting different flowers.
This flower bouquet was made using the following flowers and supplies:

European Holders are larger than the Belle bouquet holders.  See the three side by side in the photo below.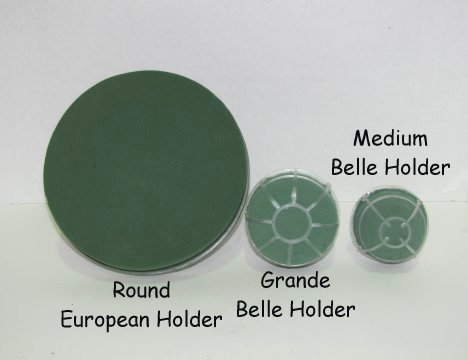 This unique bouquet holder is made with Oasis Maxlife florist foam.  It's very easy to design with, especially for larger bouquets.  The surface is approximately 7 1/2" in diameter.
Always float soak Oasis foam, allowing it adequate time to saturate completely.  This particular holder will never sink to the bottom because of the lightweight backing of the holder.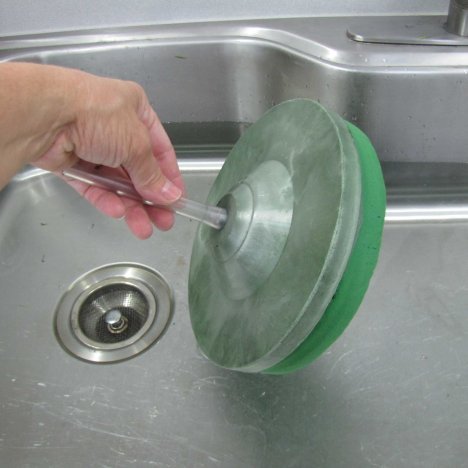 The backs and handles can be concealed with leaves and the cut stems of the flowers gathered around the handle if you wish to imitate the look of a hand tied bouquet.  For this particular bouquet, I wrapped the handle with a golden diamond wrap.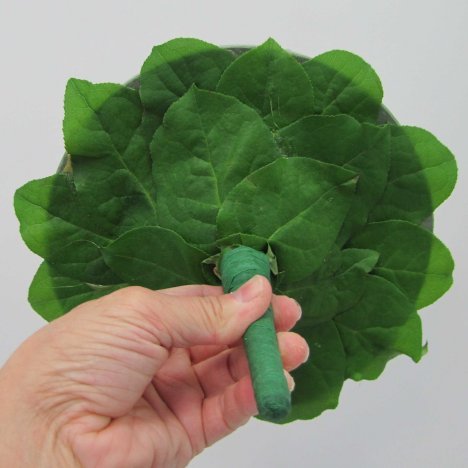 Although this looks like rolled rhinestones, it is actually a very reflective plastic stamp, with no stones of any kind.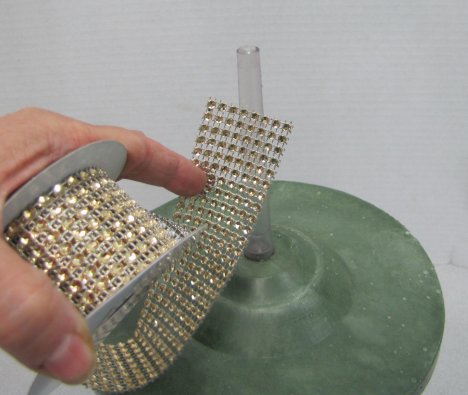 You can use double sticky tape or (as shown below) Uglu dots or strips to attach ribbon or diamond wrap to your bouquet handle.
You simply peel the strip and wrap around the handle, peeling away the paper backing.  This leaves a sticky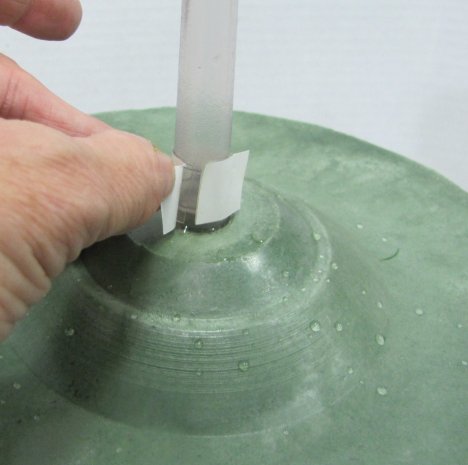 Make sure the entire handle is sticky before applying the diamond wrap.
You need to cut it to the right length and diameter before wrapping it around the adhesive.
Make sure to completely cover the handle with a smooth motion and no wrinkles.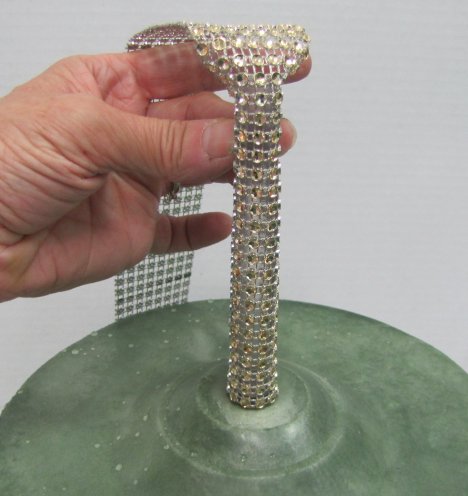 I used gold bullion wire to be sure the wrap stays securely in place.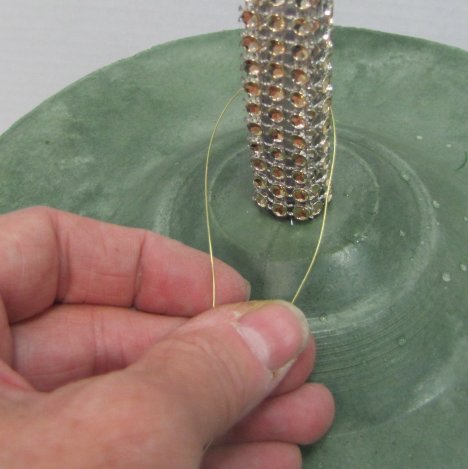 You wrap up and down the diamond wrap, twisting the wire tightly in place.  Snip off the excess wire with wire cutters.
The finished look is neat and trim, with a sparkle sheen to catch the light for the cameras.