How to Make a Bridal Bouquet
Inserting Last Roses
The bridal bouquet is nearly complete, inserting the last few roses in the open spaces.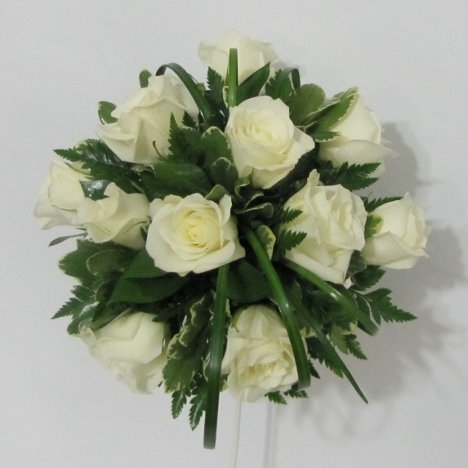 The roses will generally continue opening even after inserted into the bouquet.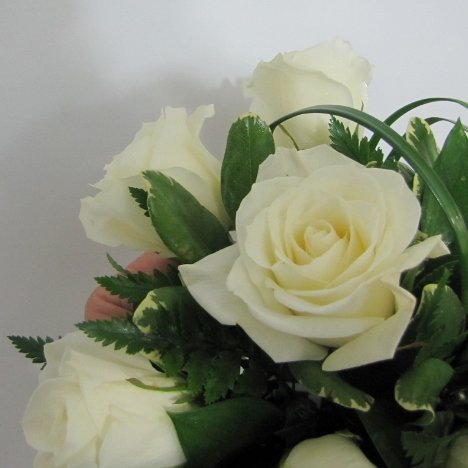 I see another spot needing a rose on the lower left.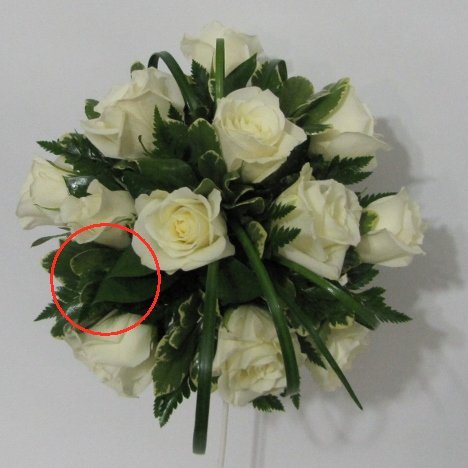 Be careful as inserting the last rose or two can be a bit crowded with the stems hitting one another in the foam.  Insert slowly so you don't knock the other stems out of place in the bouquet.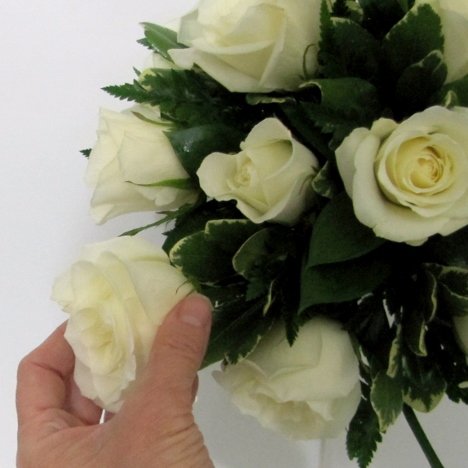 The final look is a sweet traditional - but anything but boring with the interesting foliage and grass loops.

From a different angle, you can see even the grass loops don't have to be perfectly sized or placed.  Part of the charm of the bouquet is looking like a garden nosegay with a casual flair.