How to Make a Bridal Bouquet
Insert Pittosporum Leaf
Since I want to make this bouquet more interesting, I'm going to add a variety of greens into the design.  Pittosporum has rounded glossy leaves and come in both a solid and variegated.  There are ten stems in one bunch.  
One bunch can accent four or five flower bouquets plus provide enough leaves for all your corsages and boutonnieres as well.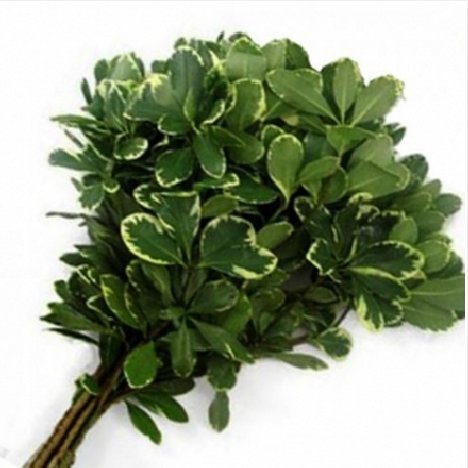 A single stem has many brackets on it, so you can cut apart in sections and get a lot of use out of one single stem.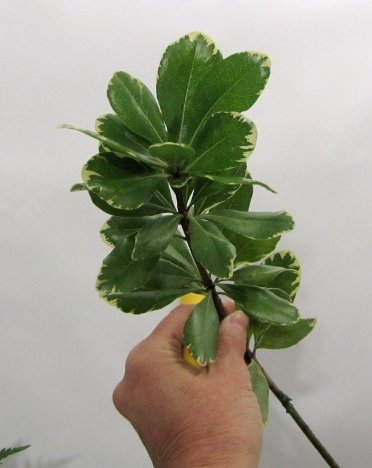 Cut between the sections at a slant.  When looking into the bouquet later, a slant cut is harder to see than a blunt (across the stem) cut.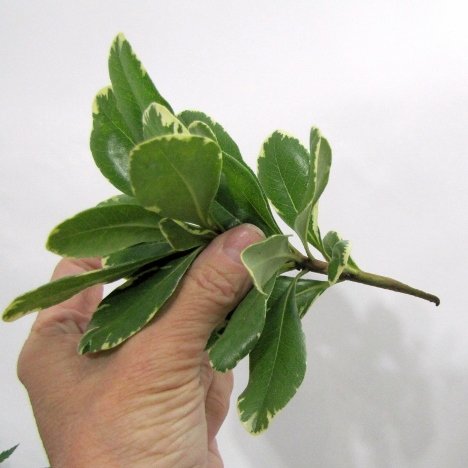 I use a single cluster like this when adding to bouquets or centerpieces.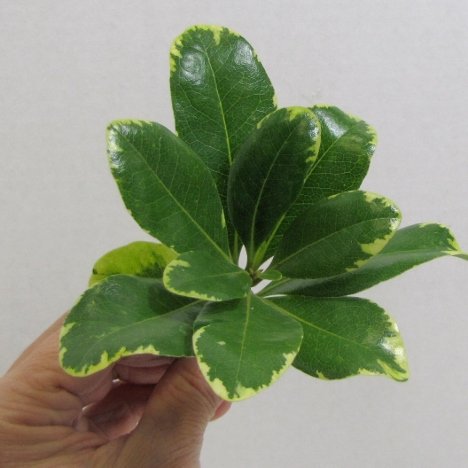 Begin tucking the individual pieces across the bouquet to add visual interest.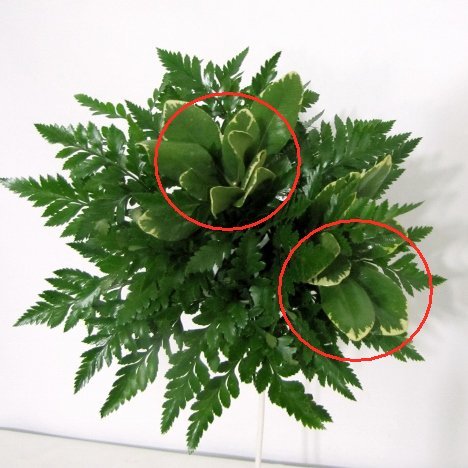 You don't have to be too perfect, just space around the bouquet leaving the leather leaf fern showing in between.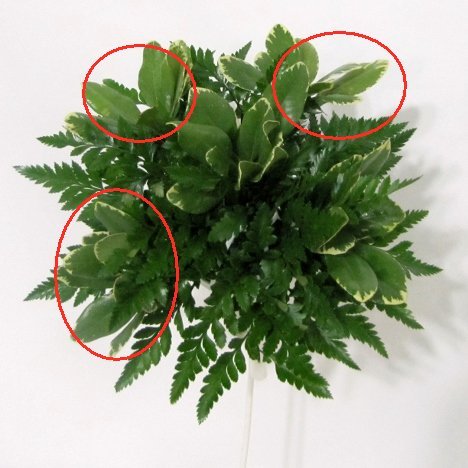 One stem did this entire round bouquet.