make a holiday centerpiece
Following links on this website and making a purchase could result in a commission to the owner of the website
You can make a holiday centerpiece in combinations of white, red or even purple!  The choice is up to you.  I'm going to flower in with the traditional white and red.
I start with white spray roses.  They come in 10 stem bunches and usually have between 3 to 5 blooms on each stem.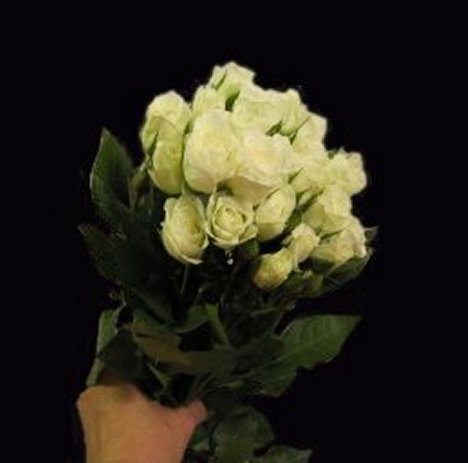 Cut the laterals apart so you can spread them out on the wreath.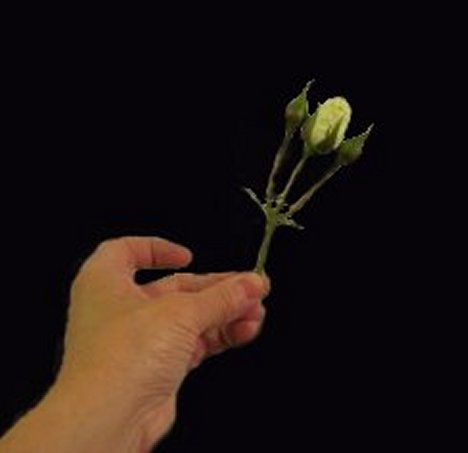 Tuck them in between the greens, working your way around the diameter.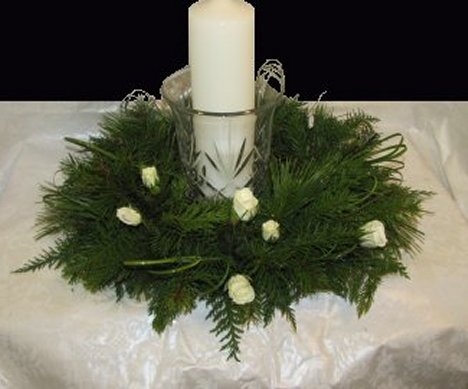 You can substitute spray carnations if you wish a longer lasting flower.
Don't throw away the rose greenery, but insert it into the florist foam ring as well.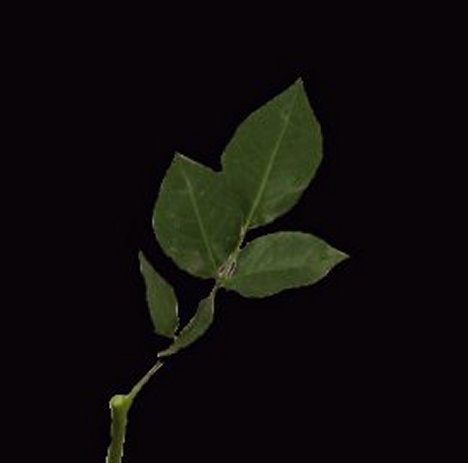 Don't make the distribution too regimented, but cluster some of the heads closer together.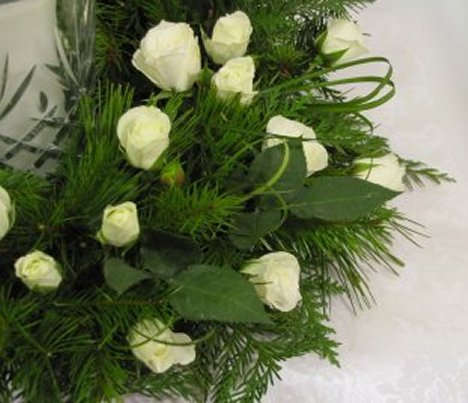 Face the roses in different directions as shown in the picture below.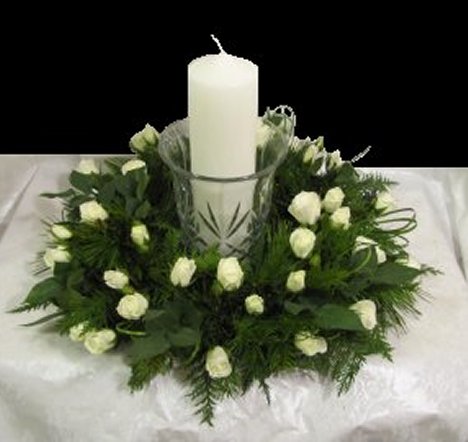 Oriental lilies have a lovely fragrance, but they also have heavy pollen stamens.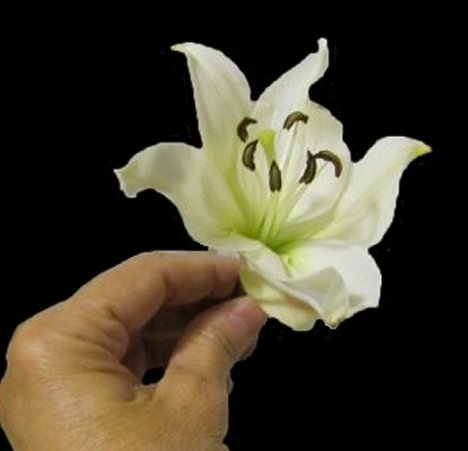 Be sure to remove them all before they mature to keep them from staining the white petals or tablecloths.
Tuck the first one facing upward in close to the hurricane globe.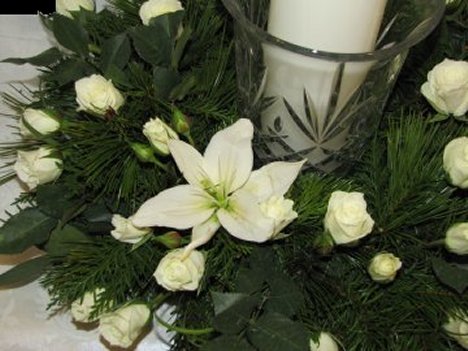 Don't forget the tighter blooms.  Be sure to insert them, as they will open up to their full beauty as long as the foam is kept well hydrated.
The centerpiece is now filled in with all the white flowers.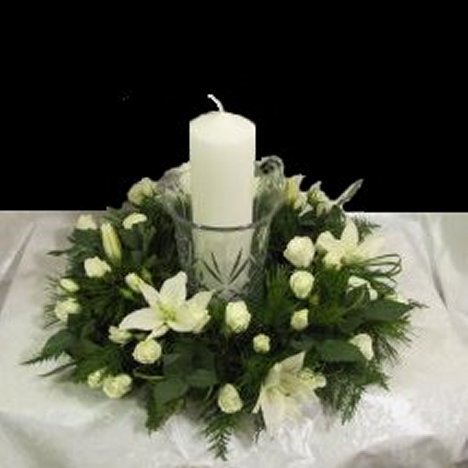 Now I'm adding the red spray carnations.  As with the spray roses, I cut the laterals apart to get more use out of each flower head.
Circle around the design wreath, tucking these red flowers in between the white flowers.
Once the carnations are in place, I tucked in a few gold millimeter Christmas balls and a couple of small gold bows.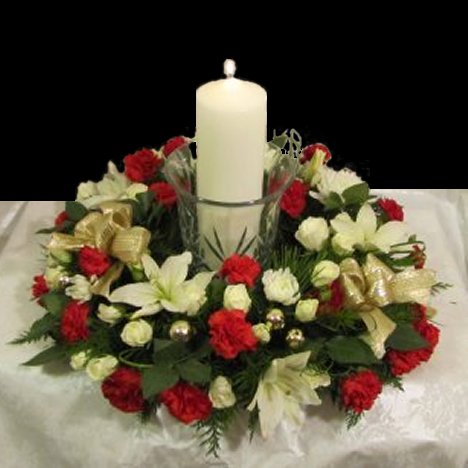 Mist well with a flower sealant such as Finishing Touch or Crowning Glory.  Continue to mist the centerpiece up through Christmas to extend the life of both the greens and the flowers.