How to Make a Flower Corsage
Wire and Tape Method
Filler flower is any small, dainty blooms that tuck in around the larger flower heads to "fill in" the design".  Wax flower is lovely and comes in pinks, white and deeper pinks (sometimes called "purple" by the grower).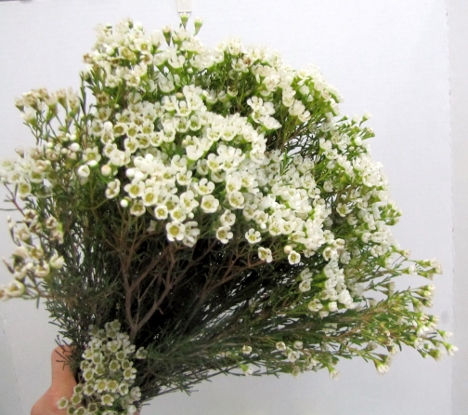 This is one of the flower varieties where a grower's bunch is by weight rather than by number of stems.  This is a single bunch.  As you can see, the generous amount in a single bunch is more than enough to do many corsages and boutonnieres,   When wholesale sites insist you buy up to ten bunches, it is probably a waste and much more product than generally needed.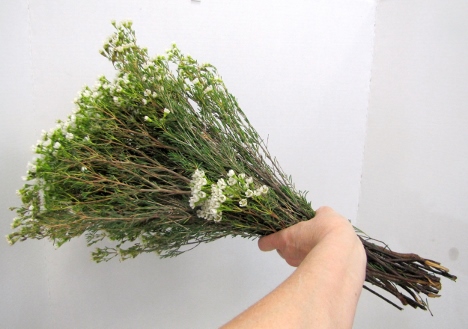 I always strongly suggest you use a Wedding Flower Calculator to create your flower recipes and order only the amount needed to complete your designs.
Although generally available throughout the year, the recommended seasons have a fuller, more bloomed look.  "Off season" is grassier and smaller flower heads.