How to Make a Flower Corsage
Wire and Tape Method
Following links could result in a commission to the owner of the website
Israeli Ruscus is an interesting foliage that adds a lot of beauty to any design.  It has broader leaves than it's cousin, Italian Ruscus.
I wire the individual leaves, liking the control I have over each component of the design that way.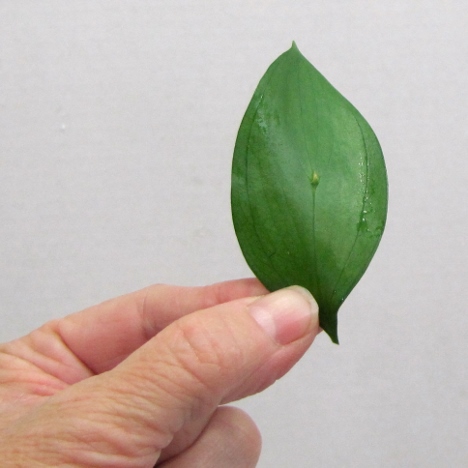 With flexible green wire, gently thread the wire through the leave, pushing it up and over the main vein in the center of the leaf.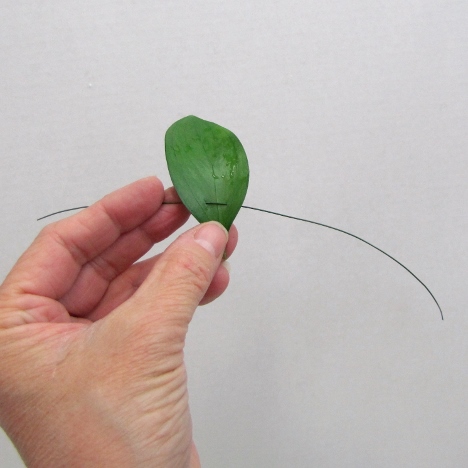 Place your thumb firmly over the place where the wire pierces the leaf BEFORE you pull the wires down.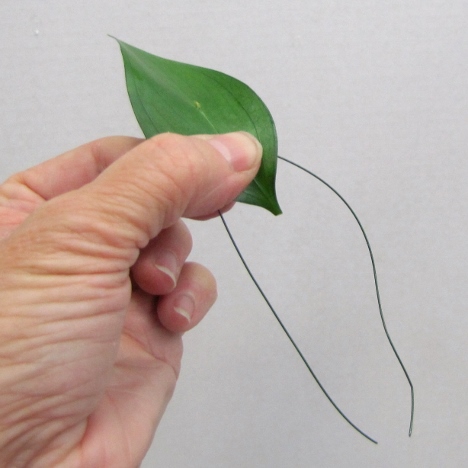 Take care not to pull too hard or you'll tear the leaf.  Pull the wires together to form a single stem.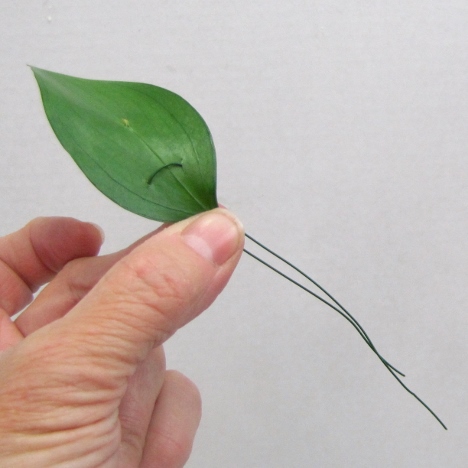 Hold the wire firmly at the base of the leaf and twist the parallel wires together.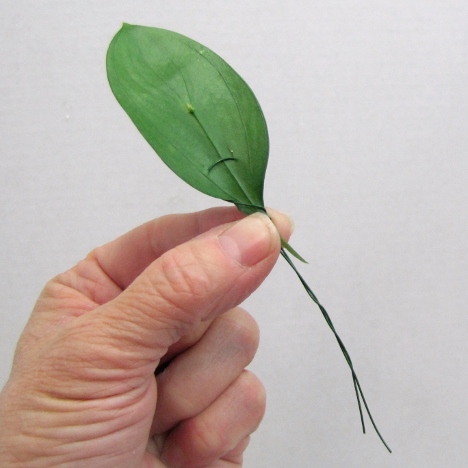 Give a quick spritz of Leafshine to clean the leaf and give a polished look.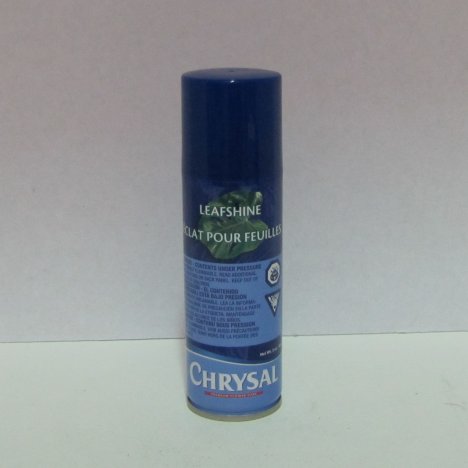 Insert the leaves into the stiff styrofoam base with the other wired flowers and ivy.