How to Make a Flower Corsage
Wire and Tape Method
Choose another small headed flower to add contrast and interest to your corsages and boutonnieres.  Here is a stem of miniature carnation.  Don't disdain the smaller buds  and half-opened blooms.  They add more interest to your design.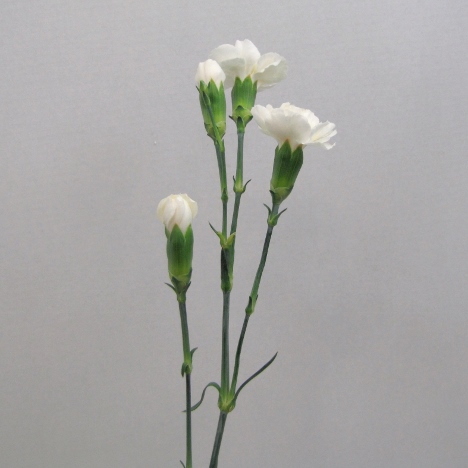 Simply pierce the caylax right above where the stem joins the bud of the flower.
Bend the wires down to form a thin, alternative stem.
Start the tape high on the caylax, right under the bud.  The lighter green floral tape matches the stem color closely.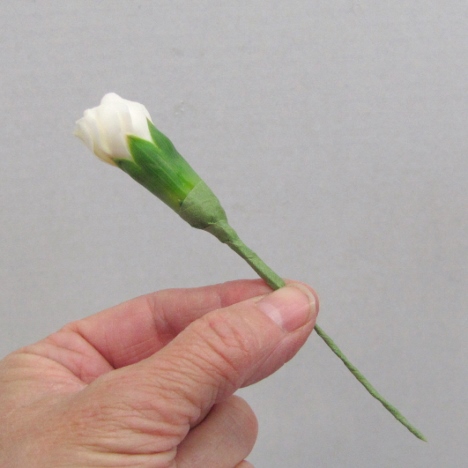 Now I begin adding the second variety of flower of the corsage to the waiting flower group.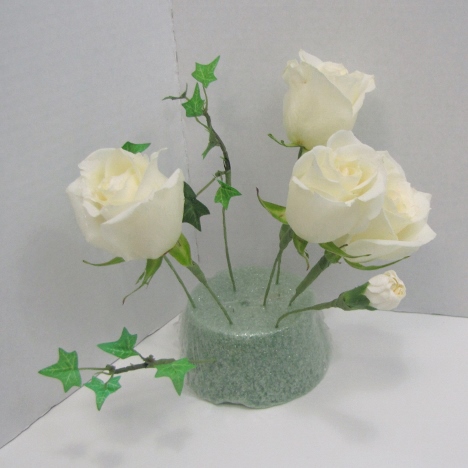 Squeeze the calaxy gently.  The bloom should feel firm to the touch.  Overly soft and the flower is past it's prime and isn't the best for corsage work.
Pierce the caylax with the wire and thread through the bulb.
Bend down the two sides as you did before with the carnation bud.  Be sure to remove the excess stem so your flower stems are strong, yet pliable and bend easily when forming your corsage.
Begin taping high under the flower head and pull down tightly.  The stretched tape will cling to itself.
Store on the foam base with the other flower heads.