How to Make a Flower Corsage
Wire and Tape Method
I'm going to wire and tape some small pieces of silk ivy.  Whether you use fresh or silk isn't much difference.  Sometimes the fresh has way too large of leaf heads to suit me.  Mixed in with fresh, no one ever notices that the ivy is silk.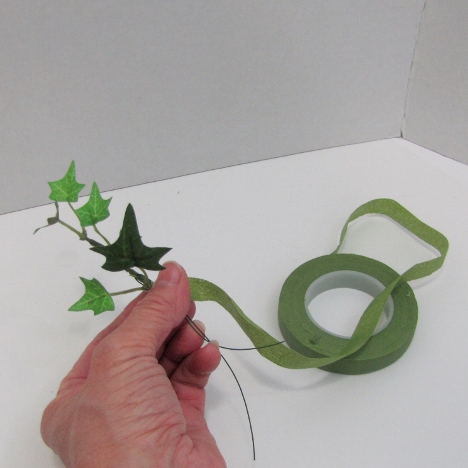 I cut into short sections and wire and tape quickly.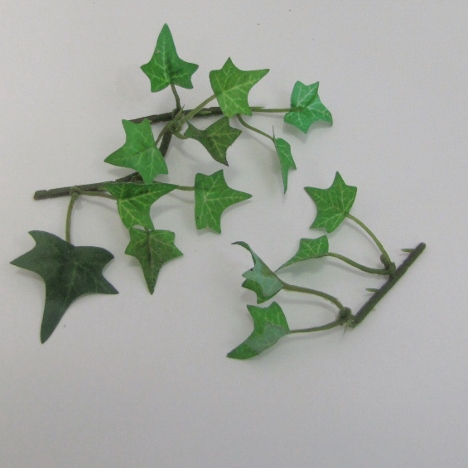 Real ivy works well in corsage work if the leaf heads are small and don't overpower the corsage.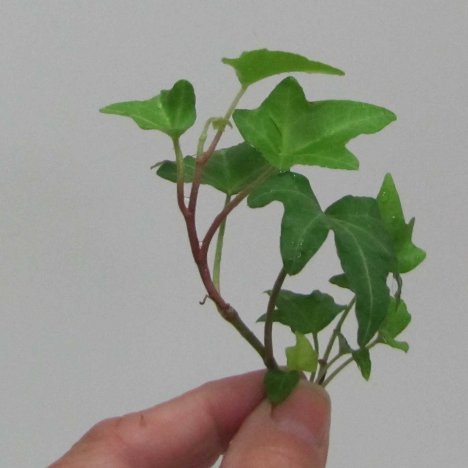 Bend a flexible wire like a hook in between the laterals of the ivy.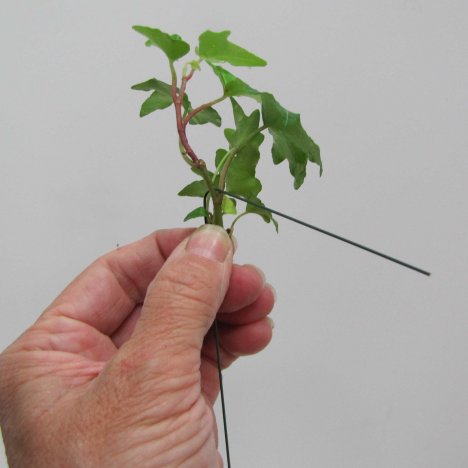 Bend the wire down tightly to form a stem for the ivy.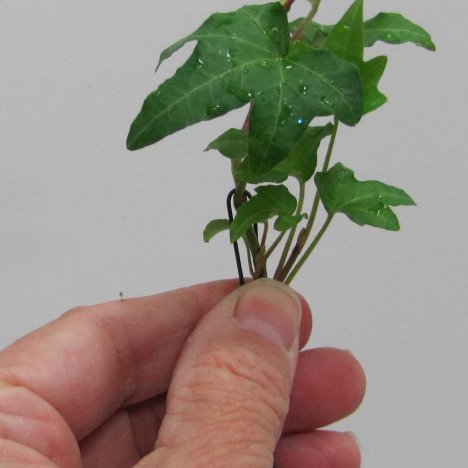 Here is a sprig of real ivy that I've wired and taped.  Always soak ivy tendrils for about 20 minutes in tepid water before using in arrangements or bouquets.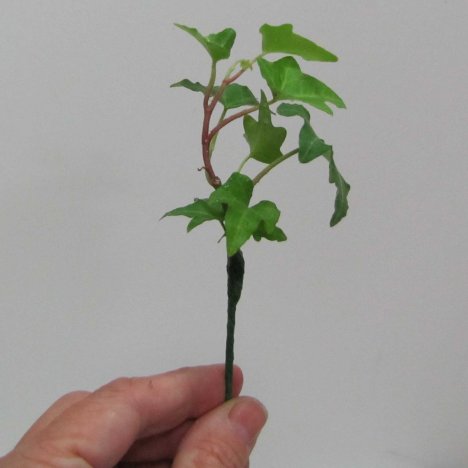 I spray my fresh green with a quick spritz of Leafshine for gloss and disappearance of white hard water splotches.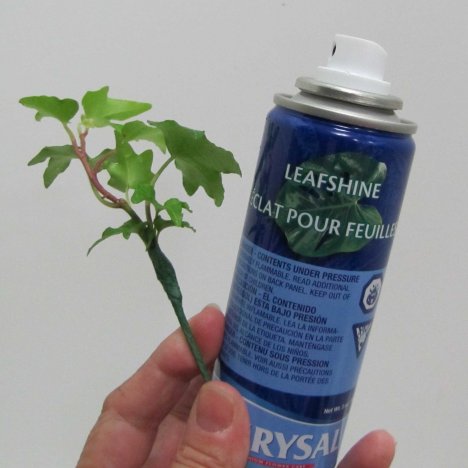 After the Leafshine.  It only takes a few minutes to dry.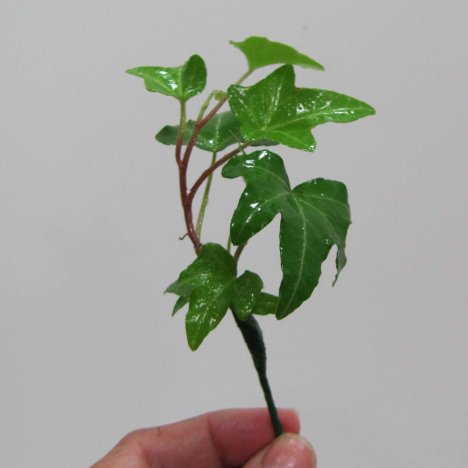 Keep adding the wired sections of your corsage to your block of styrofoam until needed.  This avoids petal bruising.