How to Make a Flower Corsage
Wire and Tape Method
You can imagine the large bundle of wires in this tiny flower design.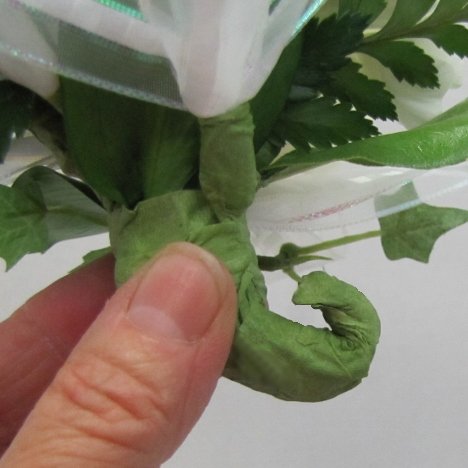 You have to take care to cleanly cut off the excess stem (take small "bites" rather than sawing at the end of the corsage) and then covering any bare wires completely with floral tape.  You do not want any wires snagging delicate fabric or ripping skin!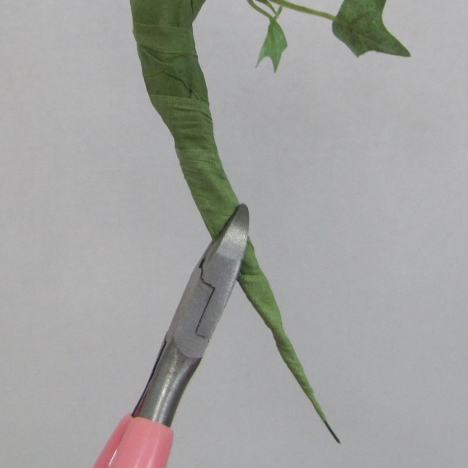 The wires can be blunted by tapping with the side of your wire cutters then covering with tape.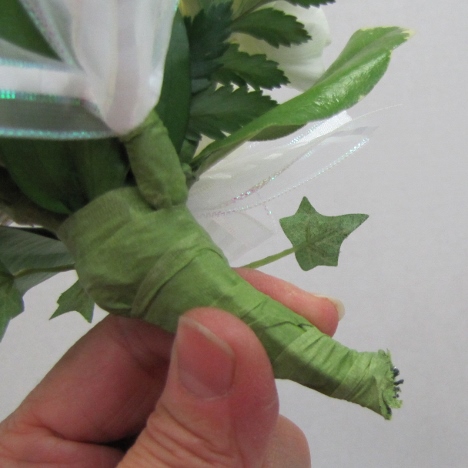 A smooth, covered finish is the desired look.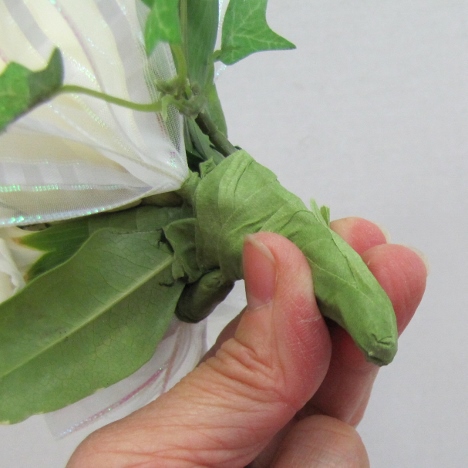 You can curl up gently with your fingers if you wish it to be out of sight.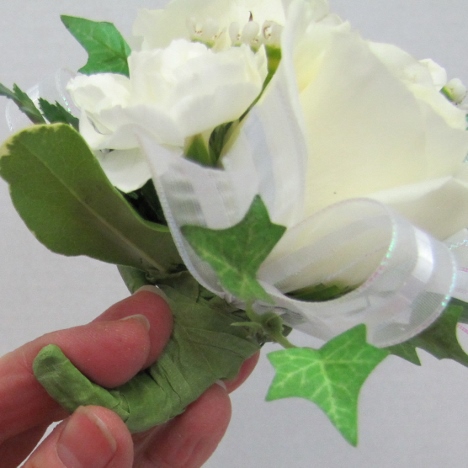 Smooth any broken tape over.  It sticks to itself very well and bonds together for a smooth finish.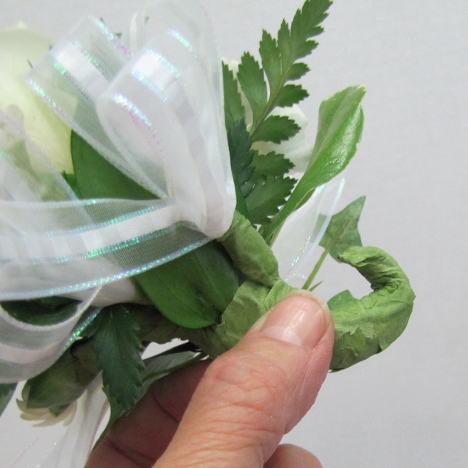 You can ribbon wrap the stem if you prefer instead of cutting or curling.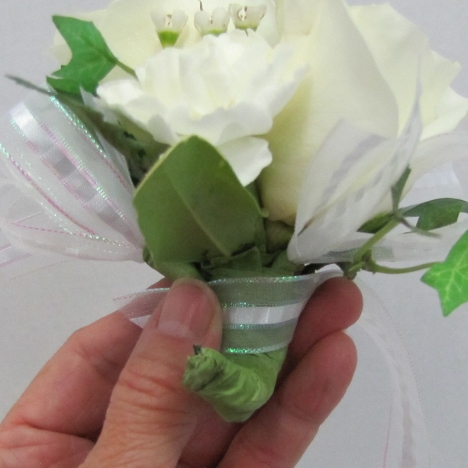 Just be sure the underside is finished and looks polished and professional.