How to Make a Flower Corsage
Wire and Tape Method
I'm finishing off the bottom by creating just a few more ribbon loops.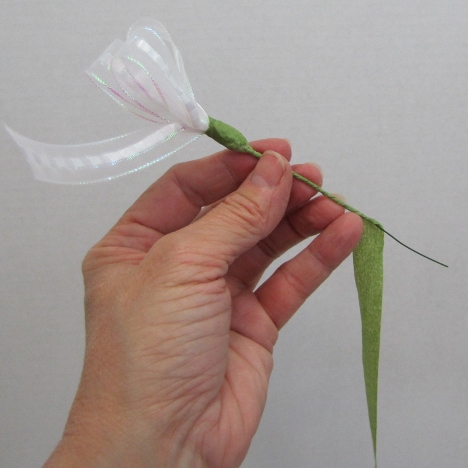 I like the look of the loops tucked in among the flowers rather than just one large bow at the bottom.  It's really just a matter of personal preference.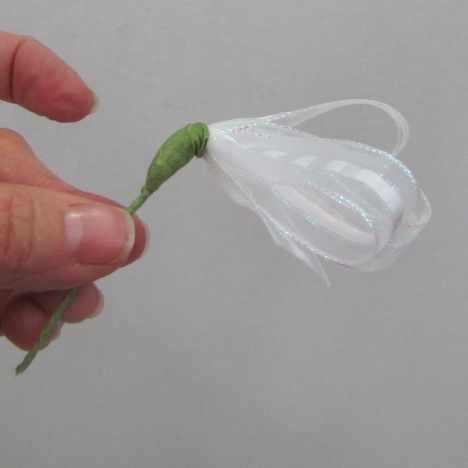 This Mother's corsage is nearly completed.  It can be attached by pins or clamped to a corsage bracelet.  For the sake of ease, I prefer the gluing method if I'm going to create a wrist corsage.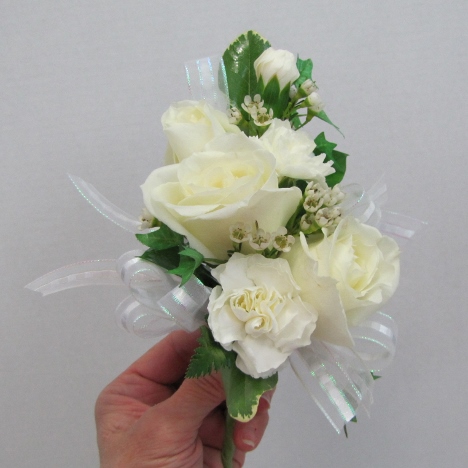 Once I'm satisfied with the final look, I'll either curl up the bottom wire stem or cut it off.