How to Make a Flower Corsage
Wire and Tape Method
I give a circular bend to the last bit of ivy so I can encircle the base of the corsage.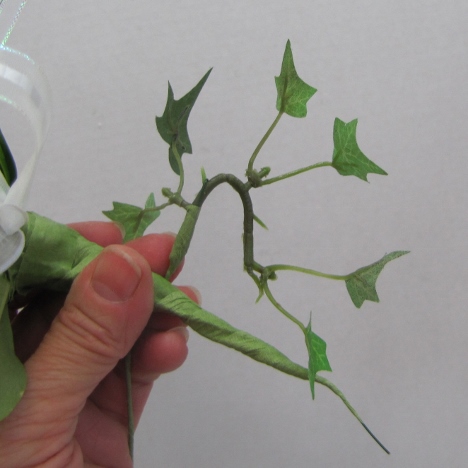 I actually put the "wrong" or backside of the ivy leaf against the flower head, so when you look upward you have a finished look from every angle.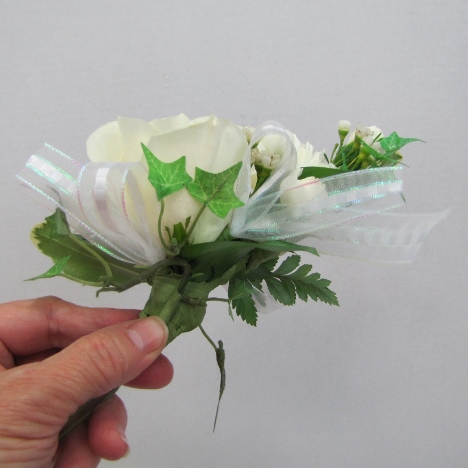 Although this process seems very long, the actual construction and taping takes just minutes.
Corsage and boutonniere work TAKE TIME - allow for this!  Although the smallest flower designs, they actually take more work and time than the bigger bouquets!