How to Make a Flower Corsage
Wire and Tape Method
I now begin to finish the bottom of the corsage off.  I will conceal any stems with the remaining loops of ribbon and the ivy sprigs.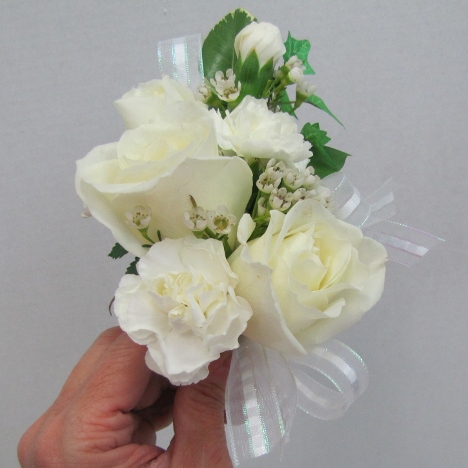 Tuck the loops against any awkward design elements, such as the base of the rose or the taped stems.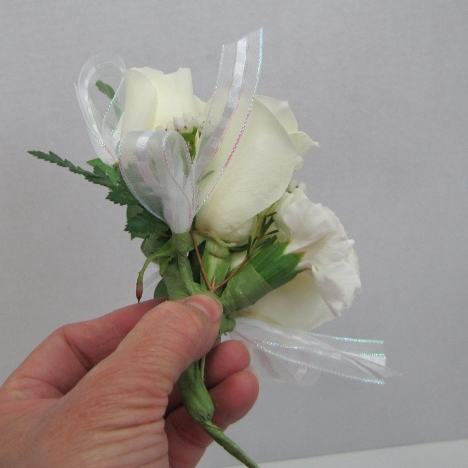 Ivy is wonderful, since it curls up into place, helping conceal the design elements nicely.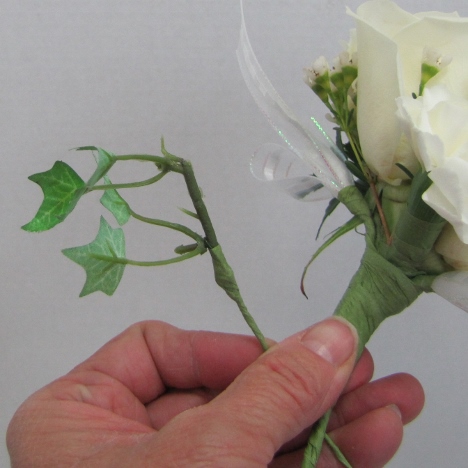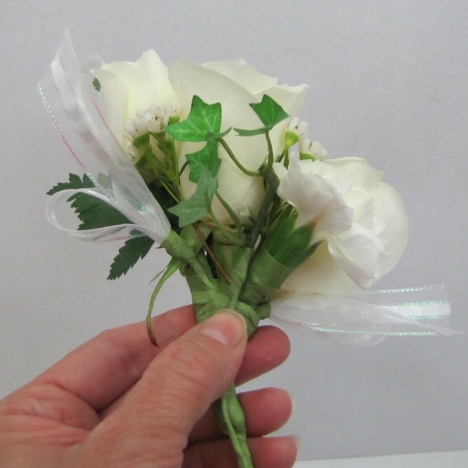 Bend the ribbon loops almost completely over at the very bottom.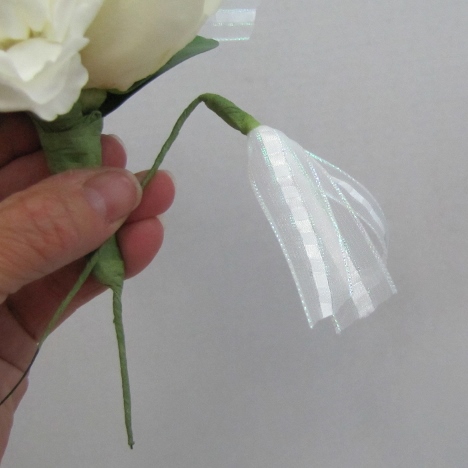 You will press these loops up against the underside of the finished corsage.