How to Make a Flower Corsage
Wire and Tape Method
I'm reaching the bottom of the corsage, so it's becoming necessary to contort flowers into a downward bend.
Taping it into place at the base of the lowest flower.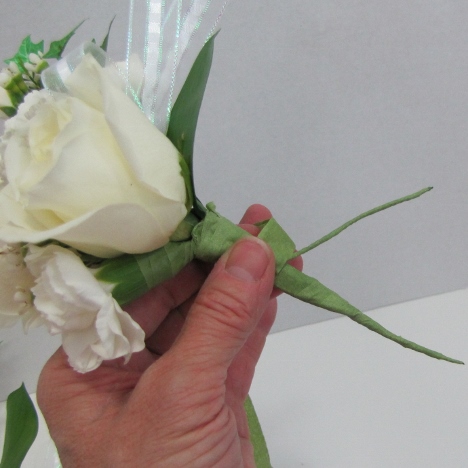 You can see I've continued to snip off the thickest part of the taped wires, always electing to keep the thinner wire as a continuing stem. Snip with the very tips of your wire cutters - that exerts the most pressure and allows you to cut those very thick stems.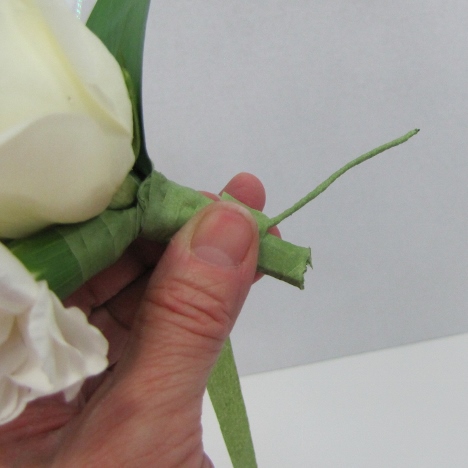 The base of the finishing corsage is still a very manageable size.
This view is actually looking upward from the bottom so you can see the placement of that last carnation on the left.