How to Make a Flower Corsage
Wire and Tape Method
Here's a view from underneath, showing how the ribbon loop looks tucked behind that rose.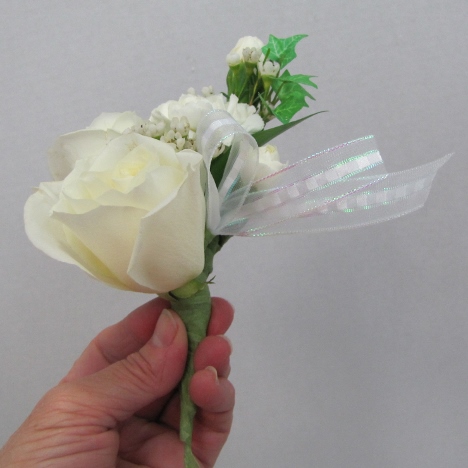 I'm adding in a sprig of leather leaf fern for a little variety and texture.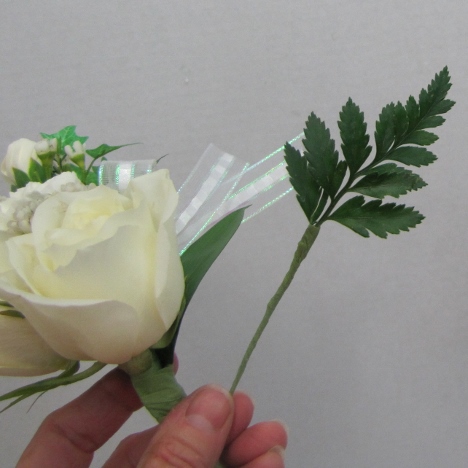 Tuck them here and there and from behind the back.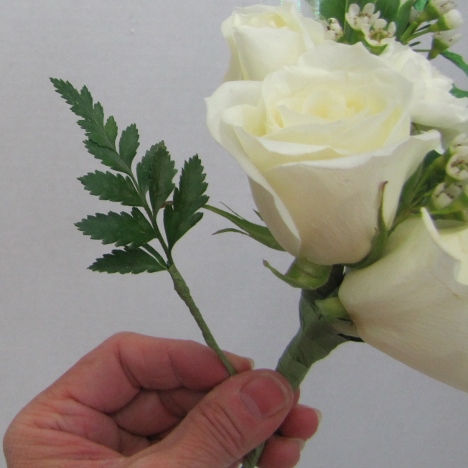 Again, when you near the bottom, it is necessary to bend the leaves into downward facing points.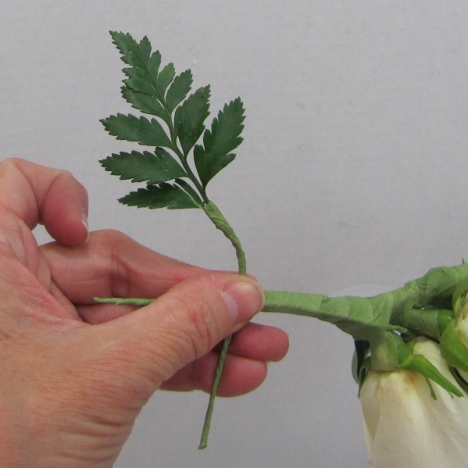 Tucking them in between the spaces and taping into place.  Don't forget to snip away the excess wire.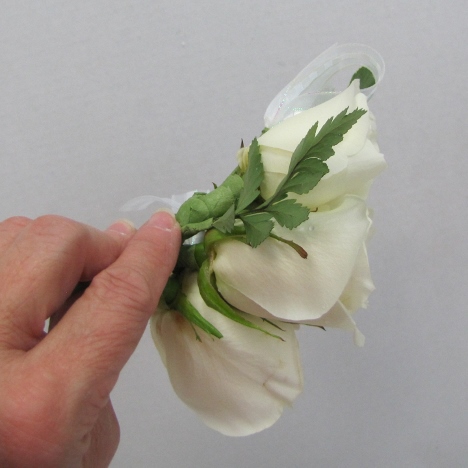 Here's a view from the left of the corsage after the leather leaf is taped into place.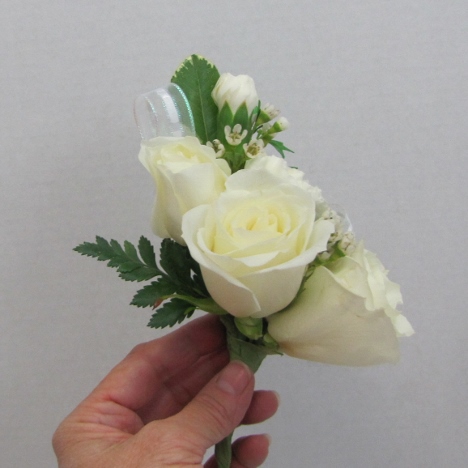 I even take advantage of even the shape of the wax flower to wrap around the base of a rose.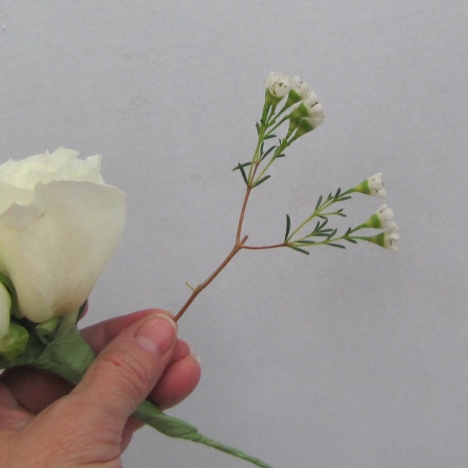 This creates a perfect cluster to hug around a larger flower head.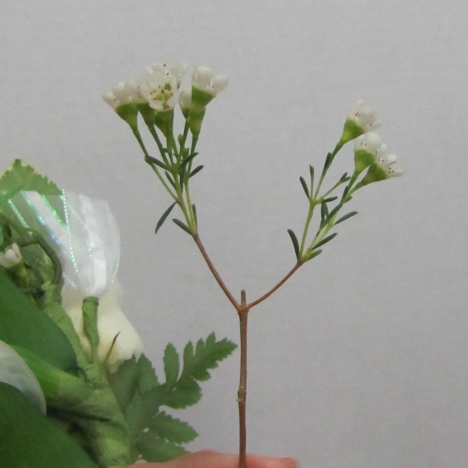 I lay it against the rose and tape into place!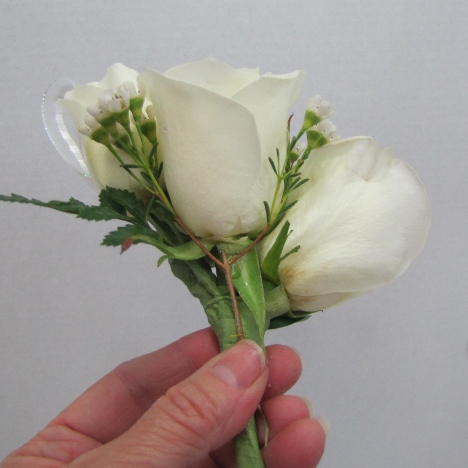 Always cover up the base of the flower with more filler or a ribbon loop.