How to Make a Flower Corsage
Wire and Tape Method
At this point, you are going to have to consider both the size of the wearer (obviously larger women should have a bigger corsage) and the importance in the bridal party.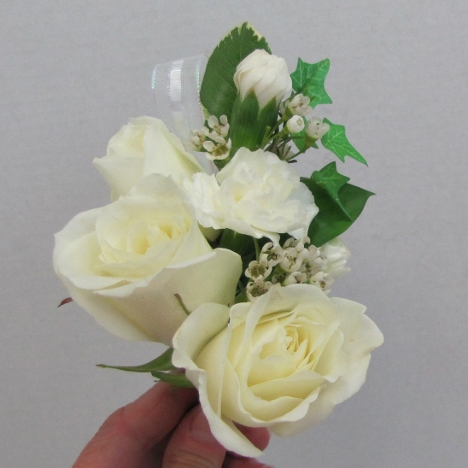 In other words, I make the Mother's corsages the most prominent - either the most luxurious of flowers or a little larger.  Then the Grandmother's corsages a step down, then other attendants and so on.
How many flowers you intent for each design should be calculated when you order.  Stay with the flower recipe you created if possible and you will have enough flowers to complete all your designs.
I'm tucking in another rose, facing this one to the right of the design and right below the last addition of wax flower.
A front view shows how the flowers stagger to the right and left as they slide farther down the corsage.
Alternate ribbon loops, leaves and filler flower as needed.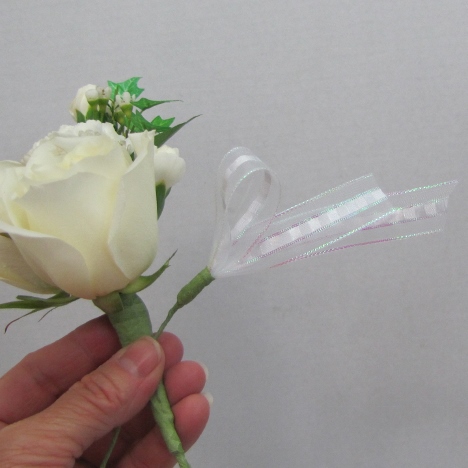 To get this ribbon loop a little tighter, I actually slipped the taped stem in between the rose and the wax flower.
The flexible wired stems for every flower and leaf makes them wonderfully adaptable, allowing you to point those flower heads exactly as you want them placed in the design.