How to Make a Flower Corsage
Wire and Tape Method
This open rose will be the largest bloom in the corsage design.
I want it to face forward, so I'll have to wrap it's taped stem around the existing taped stems of the corsage.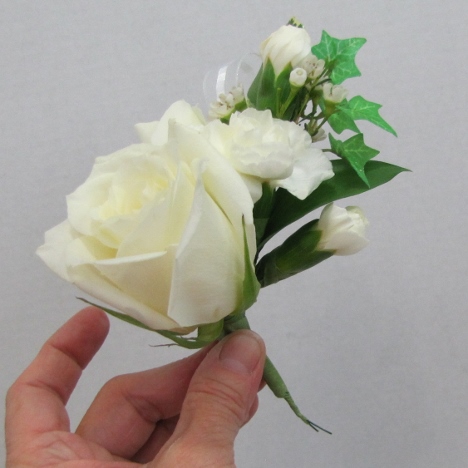 Flower design is all about facing the flower heads where you want them to go.  Flower heads should point upward, outward and forward to create  depth and interest from all angles.
I hold the rose in place to see exactly how I want it positioned before I tape it into place.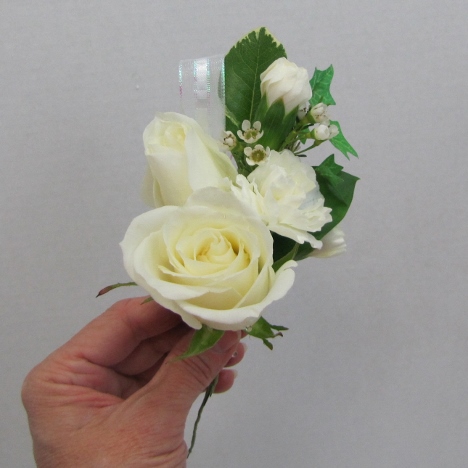 Here's a side view.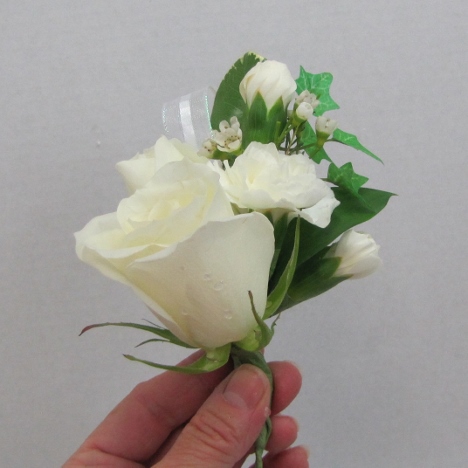 I'm going to fill in that little gap with a sprig of wax flower.
Here's a top angle view of how the corsage is progressing.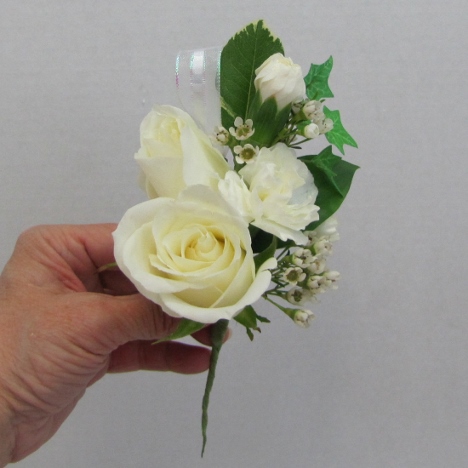 Another side view after the wax flower is taped into place.