How to Make a Flower Corsage
Wire and Tape Method
Following links could result in a commission to the owner of the website
Press the miniature carnation (or other secondary flowers) against the base of the rose and face slightly to the right.  The stems are actually crossing.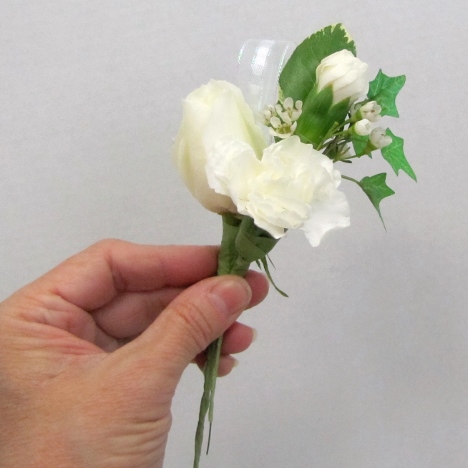 Tape tightly at the base of the flowers, snip away the excess wire and continue to tape down with floral tape.
Here's a view of the back of the corsage so far.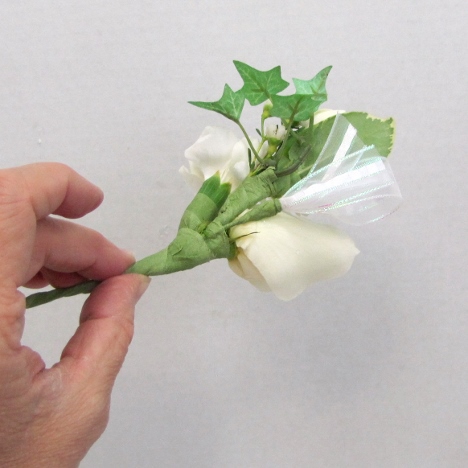 Now I'm going to add in an Israeli leaf.  Don't worry abut the wire showing, it will be concealed nicely by the flower heads.
I add from the back, pressing the step up against the taped stems of the corsage.
See how the stems form an "X" at the bottom?  Tape tightly at the areas where the flowers meet.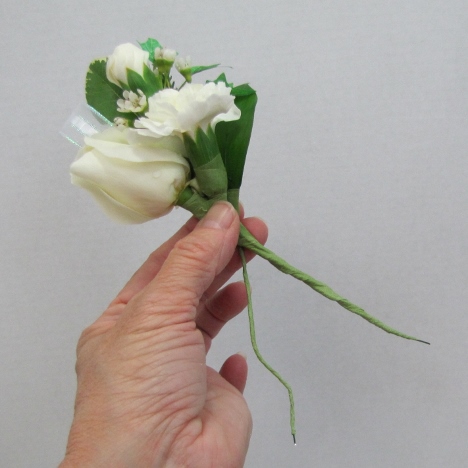 I always snip off the thickest stem, then complete taping down the more slender stem of the leaf.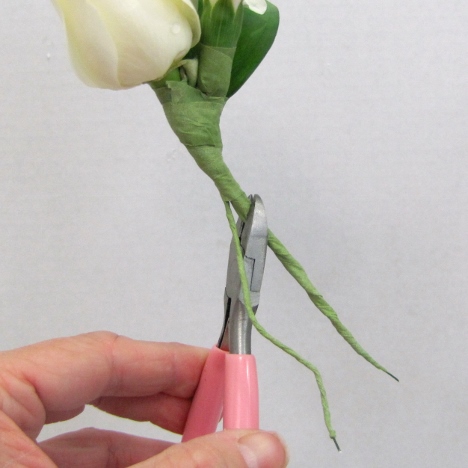 You can see that if you didn't snip off the excess, the bulky stems of each flower would quickly overwhelm the corsage.